The curriculum of a new undergrad degree program at the University of Calgary's (U of C) School of Architecture, Planning and Landscape (SAPL) is a departure from traditional design academia.
"We want a more general education in city building and design thinking that can be applied to just about any profession," says John Brown, dean of SAPL.
Calling it unlike any undergrad program at university architectural schools across Canada, Brown says emphasis will be on "work integrated learning."
Placed in non-profits, government and the private sector, students will be engaged in the changing makeup of cities such as Calgary where the downtown is experiencing a surge in office vacancies (about 30 per cent) largely because of the pandemic and hard times in the oil patch. 
The idea is to use the city "as a living lab to integrate the learning and the research," Brown says of the Bachelor of Design and City Innovation (BDCI) program set to launch in September.
The dean expects many graduates to follow traditional disciplines of architecture, landscape architecture or planning, but he hopes many others will take different career paths into such fields as public policy, health care, business, law, social work or data science.
Brown, who says SAPL has been in discussions with the city on how to tackle the growing problem of unused office space in the core, points out the school of architecture is considering a move to a vacant office building within a year.
That move could be in sync with other non-traditional businesses such as entrepreneurial startups and tech research companies to create "a city innovation centre," he suggests.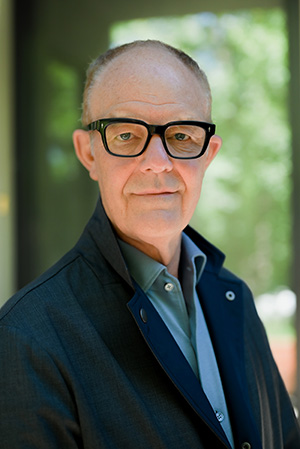 Brown says Calgary's core has served corporate office and retail/hospitality sectors well for decades but that identity is ripe for change with new uses and not just office conversions to residential.
"In a sense we're pioneering the adaptive reuse of these buildings which are seriously being questioned for their long-term viability (as corporate offices)."
The U of C's School of Architecture has close to 1,200 students and another 100 faculty. In a typical year the school hosts upwards of 100 events, attracting thousands of visitors, which would add vitality to the downtown.
"Post secondaries being downtown are a big catalyst for other activities."
The Alberta Real Estate Foundation (AREF) is providing a grant of $120,000 to help bring more Indigenous students into the school's new BDCI program and further develop Indigenous ways in the new curriculum.
"We have an obligation, like all universities do, to provide a demographic that is reflective of the demography of the community we're in," says Brown, adding the school has work to do to increase the numbers of Indigenous students.
AREF executive director Patti Morris adds: "This project elevates real estate leadership in our province through inclusion, representation and professional standards. As a foundation, we have the responsibility to explore how our funding programs can be a vehicle for reconciliation in our province."
Brown says the BDIC program has drawn interest from across Canada and even overseas. While there are only 66 positions open in the first term this September, the school has received close to 700 applications. 
"It's pretty impressive for a program that doesn't exist yet."