The unionized sheet metal trade's labour sharing program in B.C. that allows contractors to loan workers to their competitors has proved its value over the past few years, but the "double dispatch" program remains an outlier in B.C. and probably Canada.
"I know of a few other trades that lend labour but they are non-union and don't need to dispatch," says Phil McDonald, co-owner Summit Sheet Metal of Vancouver.
Operating through SMACNA-BC in partnership with SMART Local 280, the initiative not only helps contractors fill positions during pressing project deadlines, but it eliminates temporary layoffs when an employer has more workers than work.
McDonald, past-president of SMACNA-BC, sees no reason why other unionized trades in Canada don't engage in similar programs.
"It is a win-win."
He says the program was particularly useful about a year-and-a-half ago, preceding the current West Coast boom "where everyone is feeling under-staffed but still trying to help in our industry."
At the time the program allowed Summit to borrow 16 workers from other contractors to meet a contract deadline on a fast-paced, six-midrise residential development.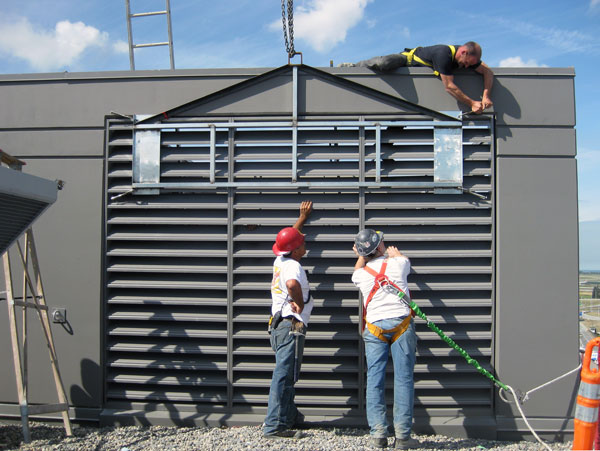 "If we're having a lull I will tell companies I work well with that I've got people they can use for three weeks, a month or whatever," he says, adding loaners tend to be a contractor's best sheet metal workers.
"These contractors are our competitors but there is nothing wrong with sharing and creating good relationships."
Jeremy Gilmartin, 38, a journeyperson sheet metal worker, found himself "loaned out" to Summit Sheet Metal during a work slowdown at his then-employer Ridge Sheet Metal.
"I think it is a great thing because, yes, we are competitors, but we are all brothers and sisters under the same umbrella."
Unlike other workers on loan, Gilmartin made the Summit job permanent "because it opened doors to new learning" for him in the industry.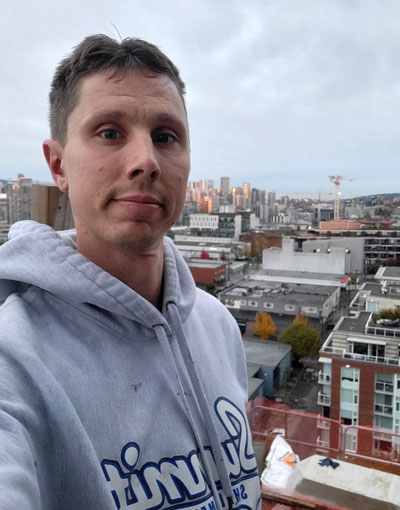 David Gracey, a journeyperson at Summit, was loaned out for a few months to help complete mechanical rooms during a busy period at City Sheet Metal.
"When I was working there I'd do the best job I could to make City look good but also to make Summit look good."
He sees labour sharing as potentially opening doors for future job opportunities for workers when they are unemployed.   
Prior to the double dispatch program, Gracey was laid off by a contractor during a dry spell. Gracey eventually was hired at Summit.
The double dispatch initiative doesn't solve the growing labour shortage, says McDonald, adding it helps contractors during the occasional lull when others are pressed for help.
SMART Local 280's list of available workers through the hiring hall has been short for years which gives credence to the double dispatch initiative, he says.
The idea of labour sharing came about through meetings between SMACNA-BC and Local 280 roughly four years ago.
Prior to the program, slowdowns might have seen workers move from one company to another but their workers compensation insurance coverage would remain with the original employer. Under the SMACNA program, coverage is transferred to the worker's temporary employer, he says.
The labour sharing program might be unique to SMACNA-BC.
"I have some friends who are carpenters who have been laid off and find there is no place to go to," says Gilmartin.
McDonald says unfortunately only about a dozen SMACNA-BC contractors take advantage of the program.
Contractors might shy away from the program for fear their workers won't want to return, possibly because their new job offers different responsibilities and/or ways of doing things.
While worker transfers are done between contractors "basically on a hand-shake deal," McDonald says the original employer should stay in regular touch with the worker to help eliminate any potential problems from developing with their employer.