One of the signs of progress is the increased presence in our working, social and private lives of technology, especially the digital kind.
Technological advances bring benefits by the gigabyte, but also frustrations, surprises and even the risk of failure.
Catherine Roome's specialty, however, is providing advice on how to get the most out of technology and, at the same time, protect ourselves from its often-unexpected downsides.
"I'm both a realist and an optimist," said Roome, who is president and CEO of Technical Safety BC. "I'm optimistic about the future and about the potential of technology to make our lives better. But I also know there are tradeoffs with technological advances; that's just the reality.
"The important question is, what are the opportunities that technology offers us and how do we manage them in such a way that society reaps their benefits and, at the same time, minimizes their disruption?"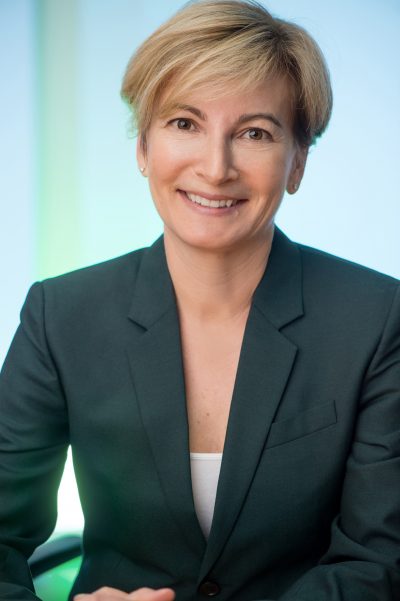 Roome and Technical Safety BC are on top of the latest technologies that are here now or coming down the pike.
"It's the responsibility of organizations like ours to put knowledge about technology — and its risks and opportunities — in the hands of the general population, so that we can all have a productive conversation about which risks are worth pursuing," she explained.
Technical Safety BC regulates the companies that use, install and maintain the thousands of pieces of technical equipment that are used in B.C.
They include electrical and gas equipment, boilers, pressure vessels and refrigeration, elevating devices, ski lifts and passenger gondolas, Skytrains (light rapid transit), railways operating within B.C. and amusement devices.
Roome and Technical Safety BC have had plenty of experience taming disruptive technology and using it productively to monitor the risks that come with its use.
The organization used to rely solely on in-person physical inspections of regulated work.
Because its safety officers can't be everywhere at once, Technical Safety BC developed its own in-house predictive algorithm and software, called the Resource Allocation Program (RAP), that helps clients and safety officers reduce the number of technical safety incidents.
Every generation has to learn something more and something new as technology becomes more complex
— Catherine Roome
Technical Safety BC
Using permit and inspection data its safety officers had gathered, and software to prioritize their work, RAP identifies areas with the highest risks, so Technical Safety BC can allocate its resources better.
But more recent and advanced technology has now made RAP even better at managing risks.
Built on the latest machine learning — a type of artificial intelligence — technologies, the software adapts quickly to identify new emerging risks and to help Technical Safety BC shift resources to where they're needed most.
"All technological progress comes with risks," said Roome. "To mitigate those risks, we need, first, to understand them, and, second, to develop controls to reduce the impact of a failure in the technology.
"Sometimes technology can fail, and sometimes it can fail spectacularly, with very serious consequences and even loss of life."
Increasingly, said Roome, as technology becomes more complex and as it takes over the operation of organizational and household tasks, by, for example, the Internet of things, we will need to be more and more
vigilant.
For example, powerful but sensitive equipment will need to be protected from intentional failure caused by cybercrime.
"Every generation has to learn something more and something new as technology becomes more complex and as societal thinking about it changes," she said.
Roome serves on the Technology and Education Careers Council, an organization that advocates for advancing the importance of technology careers and education for young people in British Columbia.
"The good news is that there isn't a shortage of youth going into education and training in STEM (science, technology, engineering and mathematics) subjects," said Roome. "But we need to do a better job of making young people in all their diversity feel more welcome at work, and assuring them that they really belong there."
Technology employers need to learn how to create a work culture that keeps young people in their careers, she said.
"To do that, we need to embrace and support those activities and initiatives that speak to young people's values, such as the environment, diversity, inclusiveness and sharing.
"Young people want careers with personal meaning, and to be part of organizations that support and promote their values. The benefit is that more young people leads to a greater diversity of thought, which will go a long way to solving many of the world's problems."