In March 2023, the BC Construction Safety Alliance (BCCSA) released Construction Safety and Substance Use: Blueprint for Action in BC.
According to the study, most B.C. construction workers reported working alongside people who appeared impaired and one in four had witnessed alcohol or other drug (AOD) use onsite.
Nine out of 10 workers reported their safety had been compromised by working alongside someone who appeared impaired.
Executive director Mike McKenna said BCCSA financed the report because it wanted to understand the issues involved. 
"Once we've identified the problem, then we can solve it," said McKenna.
The authors of the study are Dr. Julian Somers, Dr. Paul Farnan, Dr. Carson McPherson, Dr. Paul Sobey, and Akm Moniruzzaman.
All are members of the Centre for Applied Research in Mental Health and Addiction at Simon Fraser University.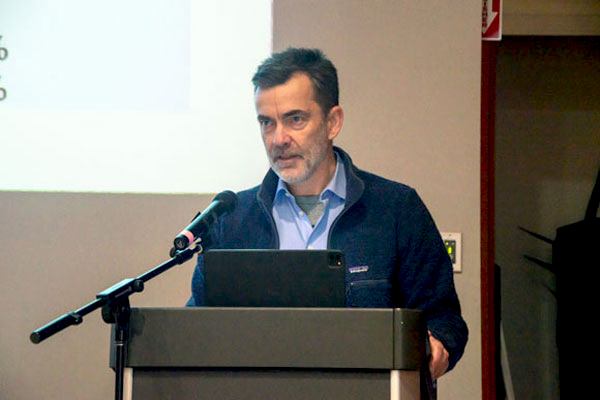 The authors say the Blueprint study addresses important gaps in our understanding of AOD use in B.C. construction.
Most of the research until now suffers from some serious limitations, they say.
For example, much of the research has been done in the U.S. and the results don't necessarily apply to Canada.
In addition, studies in the United Kingdom and Canada have been limited by small sample sizes or a focus on a single organization.
As well, the industry's variety of jobs and professions, worker profiles, occupational characteristics and work environments has been overlooked in the current literature, they claim.
"We wanted to establish high-quality evidence for the relationship between substance use and safety in B.C. construction," said Somers. "No similarly rigorous research in construction has been undertaken with a focus on substance use."
Interviews of people working in construction took place from June to December 2022.
The questions for them were developed after reviewing academic literature and examining the findings of previous studies of substance use in construction, Somers stated.
Researchers interviewed key informants (KIs) across the province.
"Key informants are individuals who have distinct knowledge related to an area under investigation," said Somers.
They included industry association representatives, safety officers and supervisors, union and management officials, insurers and employers.
KIs comprised 12 women and 23 men in senior leadership positions, including CEOs, presidents, vice-presidents and executive directors.
Their interview questions covered the prevalence of alcohol and other drug use; alcohol and other drug-related harms to employees and costs to business; experiences of interventions (including workplace policies, drug testing and employee assistance programs); and how best to mitigate alcohol and other drug use in the workplace.
Each interview took at least 30 minutes.
For the online survey part of the study, KIs facilitated the recruitment of workers from all regions of B.C. and from a range of skill levels, subtrades and work settings.
Almost 800 individuals were contacted, of whom 688 met eligibility criteria and provided consent.
A total of 639 individuals provided complete responses to the survey.
That number was more than enough for the sample size to be considered statistically significant, the authors state, meaning the results are not associated with chance variation.
The minimum sample size for survey respondents (383) was derived from the number of people employed in the B.C. construction industry in 2020 (221,600).
The online survey was designed to identify individual, occupational and organizational characteristics associated with meaningful differences in AOD use and related risks to B.C. construction workers.
Workers in the online survey were asked about demographics (e.g. age, gender, marital status), job-specific factors (e.g. work setting, place of primary work), as well as experiences, observations and opinions of alcohol and drug use and related workplace safety risks.
Somers said the researchers used statistical software to analyze the results.
"Interviews with key informants were transcribed and coded line by line, and then we analyzed their statements for particular themes," he said. "Computerized theme analysis reduces the introduction of human bias."
The questionnaire results were analyzed using other statistical software.
According to the evidence collected from construction workers and KIs, alcohol and other drug use is a serious safety risk.
Alcohol and cannabis were the specific substances most commonly associated with risks to safety and worker wellness.
McKenna said although the research part of the Blueprint study has been completed, there is still much work to be done.
"Industry-wide approaches are necessary to ensure there are consistent alcohol and drug approaches, and the means to comply with them," said McKenna.
"By affirming and addressing the importance of alcohol and other drugs in the context of safety, B.C. construction can support the well-being of workers and their quality of life."
See previous Journal of Commerce articles relating to the study below:
Research casts doubt on toxic drug crisis in construction: BCCSA
BC Building Trades challenge BCCSA's report on substance use