North Island College (NIC) in Campbell River, B.C. is building a 42,000-square-foot, $17.6-million new trades training facility in response to a growing demand for skilled workers as Vancouver Island's brisk construction activity continues to spread northward.  
The expansion – the largest project undertaken by NIC since it opened its campus doors in Campbell River in 1997 – will include heavy duty mechanics, electrical, metal fabrication and welding courses and programs. It will also be home to forestry, aeronautical and aquaculture, the latter being one of the new industries taking shape on the island.
The college also started a 24-week Carpentry Foundation course in January at its Port Alberni campus. It prepares students for entry into the Red Seal apprenticeship program.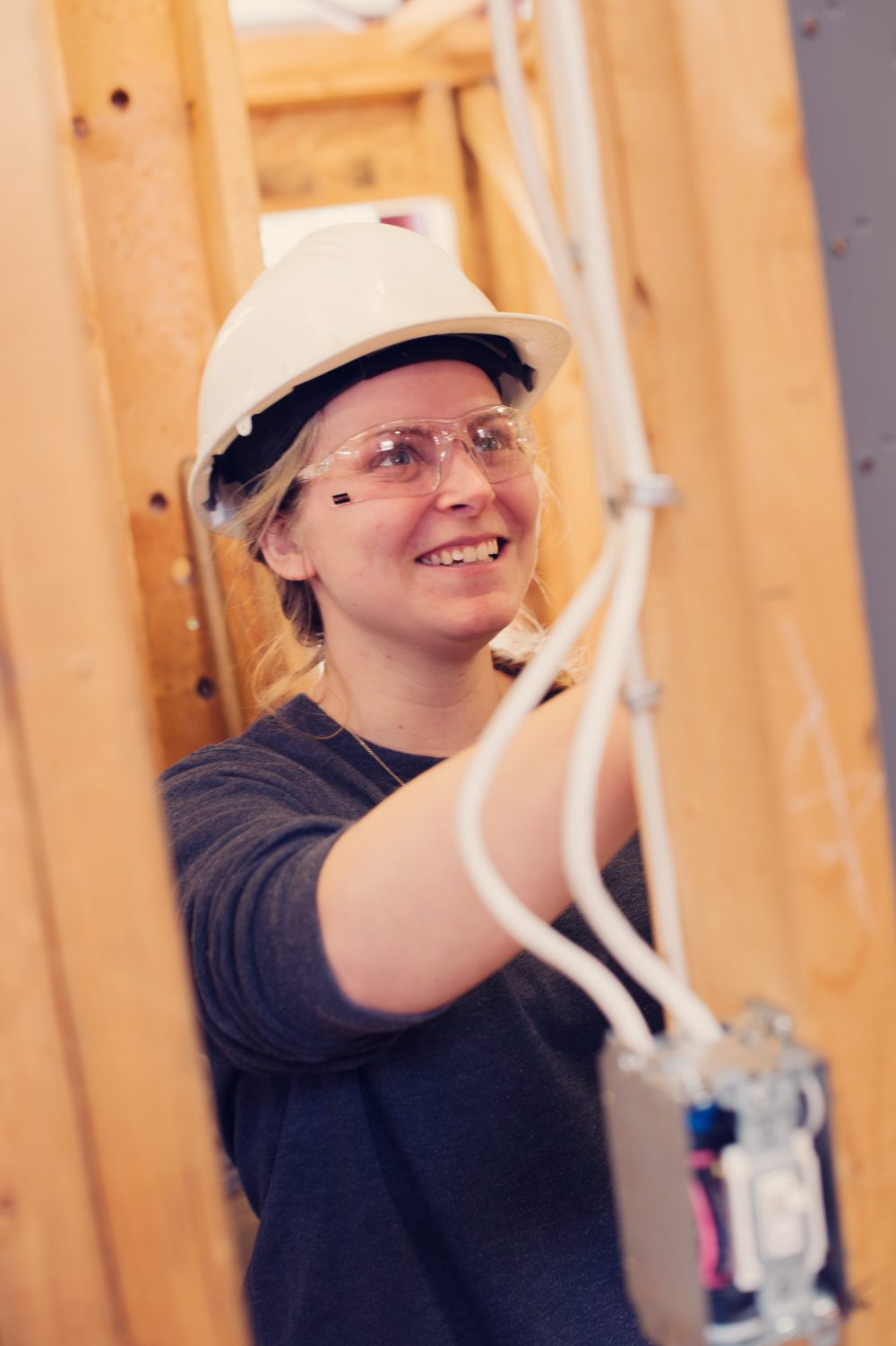 The two initiatives "are a response to labour market need and demand" that stems in part from a 19 per cent increase in residential construction starts, says Cheryl O'Connell, dean of trades and technical programs at NIC. 
"It's an interesting time for Campbell River," she says, pointing out that over the next five years high tech company expansions will provide further impetus for trades training.
She says the college is also looking at implementing a cohort in electrical training at its satellite campus in Port Alberni.
"We believe that in our smaller communities programming needs to rotate, based on labour market demand," she says.  
NIC also has satellite campuses in Comox and Courtenay.
O'Connell says construction activity has been in high gear in Campbell River for about three years, largely because of major projects such as B.C. Hydro's John Hart Generating Station replacement and the development of hospitals in Comox Valley and Campbell River.  
The building surge is drawing more people to the north and many of them are there to stay.
O'Connell says the college's new trades training centre at its main Campbell River campus will take in programs now at an aging offsite vocational centre.  
"Students, who have not been able to benefit from the day-to-day resources available at the main campus, now will have easy access," she says.       
The new training centre is "certainly needed," says Doug Podetz, apprenticeship adviser for the Industry Training Authority (ITA), Vancouver Island North.
"Construction sector trades are very high in demand."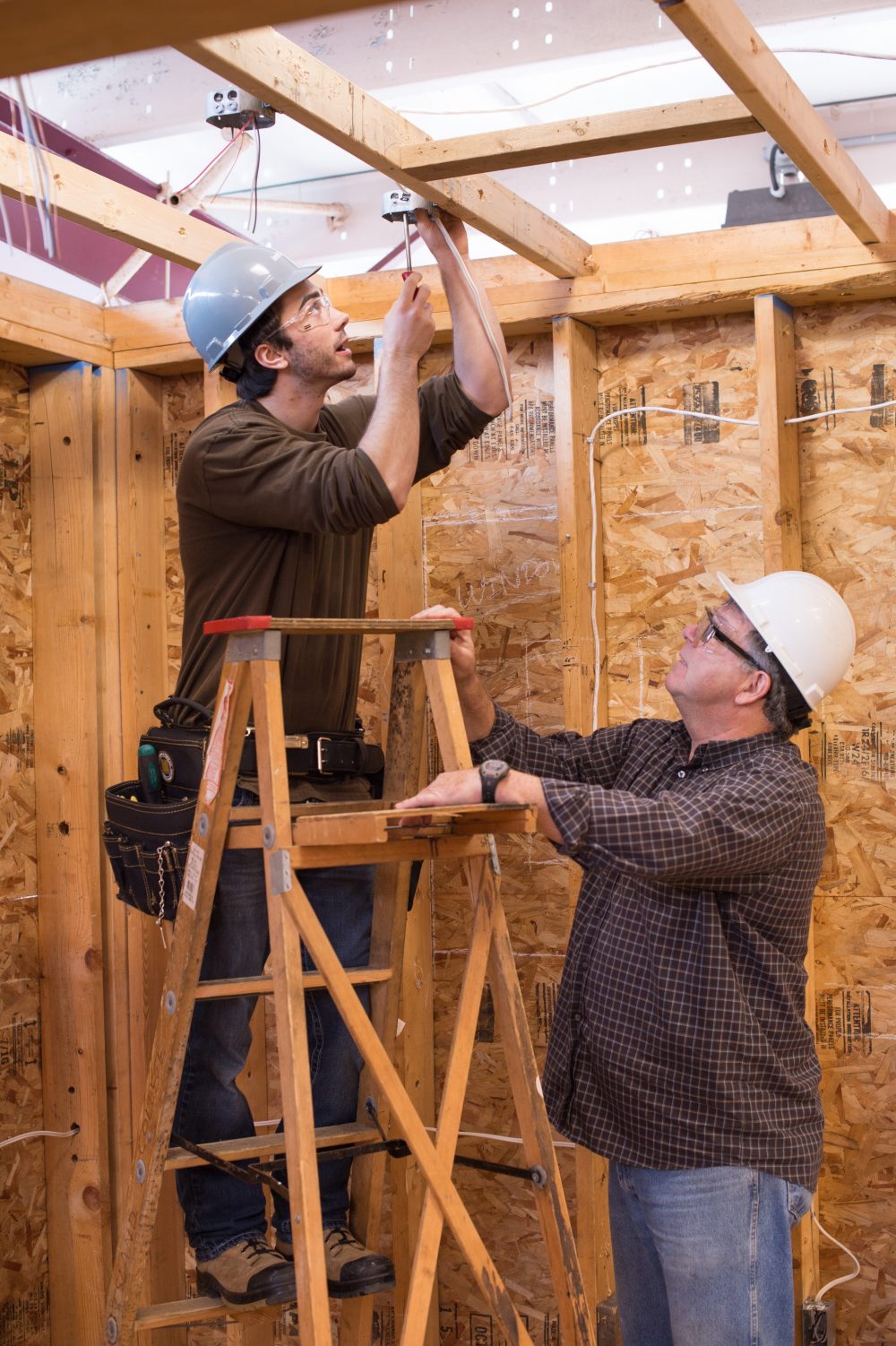 Podetz says while new jobs in industries such as aquaculture and high technology will draw more people to Campbell River and other regions in northern Vancouver Island, residential construction is also spurred by out-of-province Canadians choosing to retire on the island.
New construction on First Nation reserves is also creating a need for more skilled trades. A carpentry program that incorporates both a foundations course and level one apprenticeship training is being developed by the Nuu-chah-nulth Tribal Council's employment agency with assistance from the ITA. The apprenticeship segment is expected to be in place later this year in Tofino.
Podetz says the objective of the Nuu-chah-nulth and other First Nations is to become more independent so they can hire their own contractors and people, rather than look outside their boundaries as has traditionally been the case.   
Trade sampler programs, organized like pre-apprenticeship programs, can be a start for young First Nations people, giving them a taste of building trades fields.
"From that, First Nations bands have hired and registered individuals for different projects in residential construction," he says.  
Podetz says statistics indicate by 2025 there will be a need for 120,000 skilled trades people, many of them as a result of retiring workers.
He says while forestry was a major employer on Vancouver Island a decade ago, today construction and transportation plays a bigger role. The film industry is also growing, in part a byproduct of a saturated market in Vancouver.
To meet the need for skilled film workers, NIC recently ran a film set production course, which included carpentry skills.