B.C. artist Natali Leduc thrives on building the unique and unusual, so it's no surprise to those who know her that her latest project involved the creation of a 3,500-pound riveted steel banana peel designed for this year's Burning Man festival in Nevada's Black Rock Desert.
Christened the Jokeatron 5200, the 12-foot-tall sculpture allows visitors to walk inside, record a joke that is broadcast to festivalgoers, and then bask in the glow of a pre-recorded laugh track.
It's not the wildest creation to emerge from Leduc's North Saanich studio. She previously designed and built the Churnatron 1400 — a two-storey bicycle for four riders that makes ice cream — which debuted in Houston's Art Car Parade.
"Four of the churns were mechanical and two were electrical, powered by batteries," Leduc recalls. "You could make six different flavours of delicious ice cream at the same time."
Leduc isn't a career metalworker. She works in wood and found objects and also engages in performance art.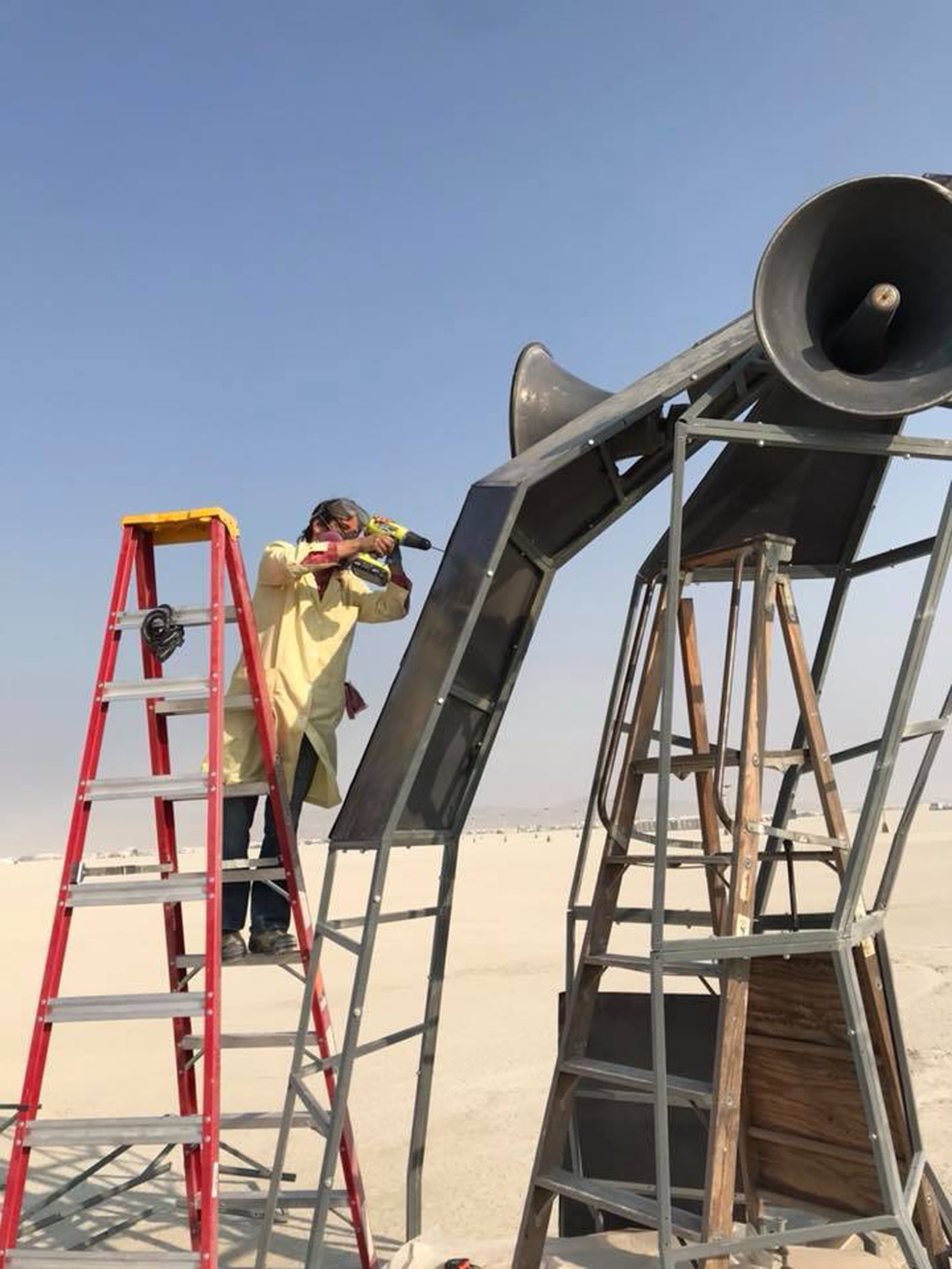 "The first time I used a welder was when I borrowed one from a friend," she says. "It was a Lincoln 110-volt MIG welder. It came with a little book of instructions. I read the booklet and that's how I learned to weld. I was working on a bicycle contraption that was very complex. Friends offered to help me with the welding, but I was stubborn and told them I wanted to do it myself."
The Jokeatron 5200 was the only Canadian project that received a grant from this year's Burning Man.
"I thought it was an interesting idea because sharing a joke is like sharing a culture," she says. "To understand a joke from another culture you have to learn a little about that culture. Last year I had thought about building the banana peel out of burnt wood, but this year's theme at Burning Man was 'I Robot,' so I decided to build it out of metal and rivets, something like a robot from the 1950s."
Leduc started work on the Jokeatron 5200 in mid-April, beginning with welded I-beams to form the base. The skin was made of quarter-inch plate steel with a clear coat and was supported by additional steel framing and square metal tubing.
"I wanted to make sure that if people had the bad idea of climbing on it, that it wouldn't put any dents in the skin," says Leduc. "However, I realized that I would have to design the structure so that it could also be easily disassembled and moved, because I might have to carry every section alone. The base can be separated into four parts. There are probably two dozen parts for the frame and more than 100 plates of sheet metal that are riveted together to form the skin."
Leduc transported the components of the sculpture to Nevada herself, using her pick-up and trailer. She arrived during a dust storm.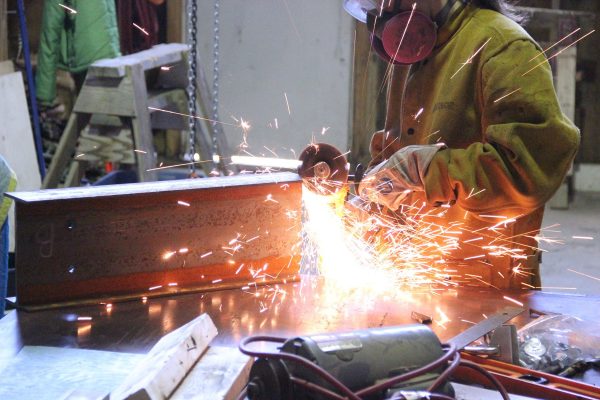 "It wasn't too hot, because the skies were clouded by smoke from local forest fires," she says.
It took five days for Leduc and a team of six part-time volunteers to assemble and rivet the Jokeatron 5200 amid heavy winds and dust storms.
The finishing touch: 100 battery-powered LEDs fixed to the exterior of the skin. Assembled, the spreading peel extended to a diameter of about 24 feet.
"We were finished just in time for the opening on the evening of Sunday, Aug. 26," says Leduc. "It was quite popular, and we came back with a lot of recorded jokes."
However, one mystery eluded festivalgoers. Why 5200?
"I think a lot about the numbers before I use them," Leduc says. "I just know when I've found the right one."