VANCOUVER — On Sept. 26, Oxford Properties Group unveiled plans for The Stack, the largest office tower project to date for downtown Vancouver.
The 540,000-square-foot development will rise 530 feet and will be the tallest tower in the downtown core. It has already secured pre-leases from Ernst & Young LLP, Blakes and DLA Piper, who will use 207,000-square-feet collectively.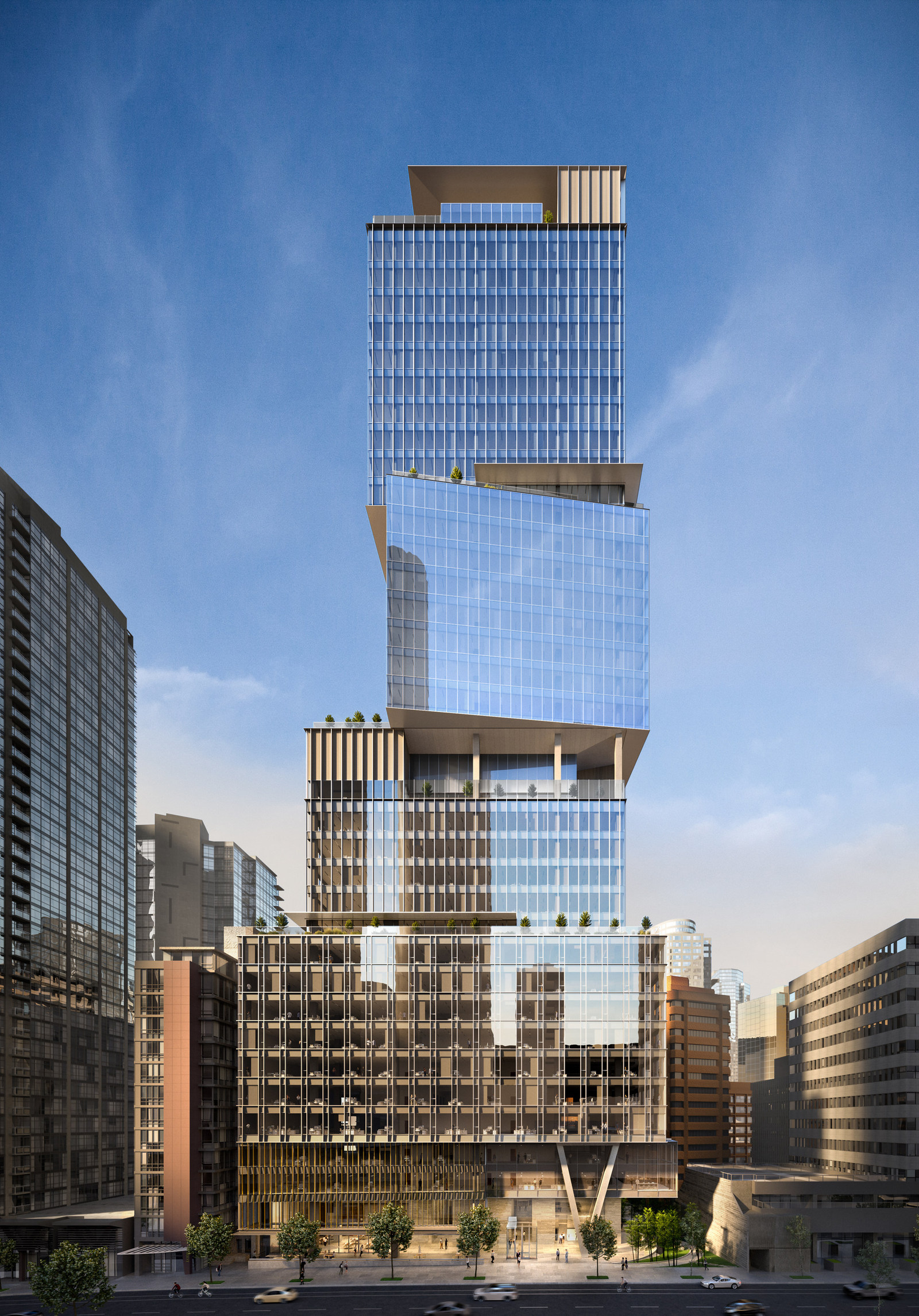 The development project is co-owned by Oxford and the Canada Pension Plan Investment Board, who each hold a 50 per cent stake.
The project's unique "twisting box" shape is designed by James Cheng Architects and Adamson Associates Architects, and will feature six outdoor decks, a small park and rooftop patio for tenants and the ability to open windows bringing in fresh air.
"With The Stack now launched, we're adding significant and much-needed new supply to Vancouver's extremely tight office market and to accommodate the city's economic growth. The Stack is one of the most-forward thinking office projects in Vancouver," said Oxford vice-president Chuck We in a statement. "Not only does it break new ground by incorporating employee wellness into the fabric of its design through its use of natural light, outdoor space and cycling amenities, we're future-proofing the building with the adoption of Smart Building technology and multi-modal transportation options."
The building is targeted for LEED Platinum status and will feature fitness and cycling facilities as well as a dedicated drop-off zone designed for ride-sharing and future autonomous vehicles.
"The Stack provides world-class office space and amenities for our people and clients. It will help us reinvent the workplace in the legal industry and assist us to continually attract and retain the best talent in the market," DLA Piper Canada COO Dan MacDougall added.
Demolition is underway on the site at 1133 Melville St., with construction set to begin in the first quarter of 2019. The project is scheduled for completion by the first quarter of 2022.