EDMONTON — As construction continues on Edmonton's Stantec Tower, developers held tours of the facility, showing the progress that has been made and what residents can expect when it fully opens next summer.
ICE District representatives explained in a press release that substantial progress has been made on the tower's JW Marriott Edmonton ICE District SKY Residences.
Though it is still under construction, the tower opened last month. At 69-storeys, Stantec Tower will be the tallest building west of Toronto. The structure will house 29 floors of commercial workspace for Stantec's 1,500 Edmonton-based employees, Dentons Canada LLP, DLA Piper and PwC Canada.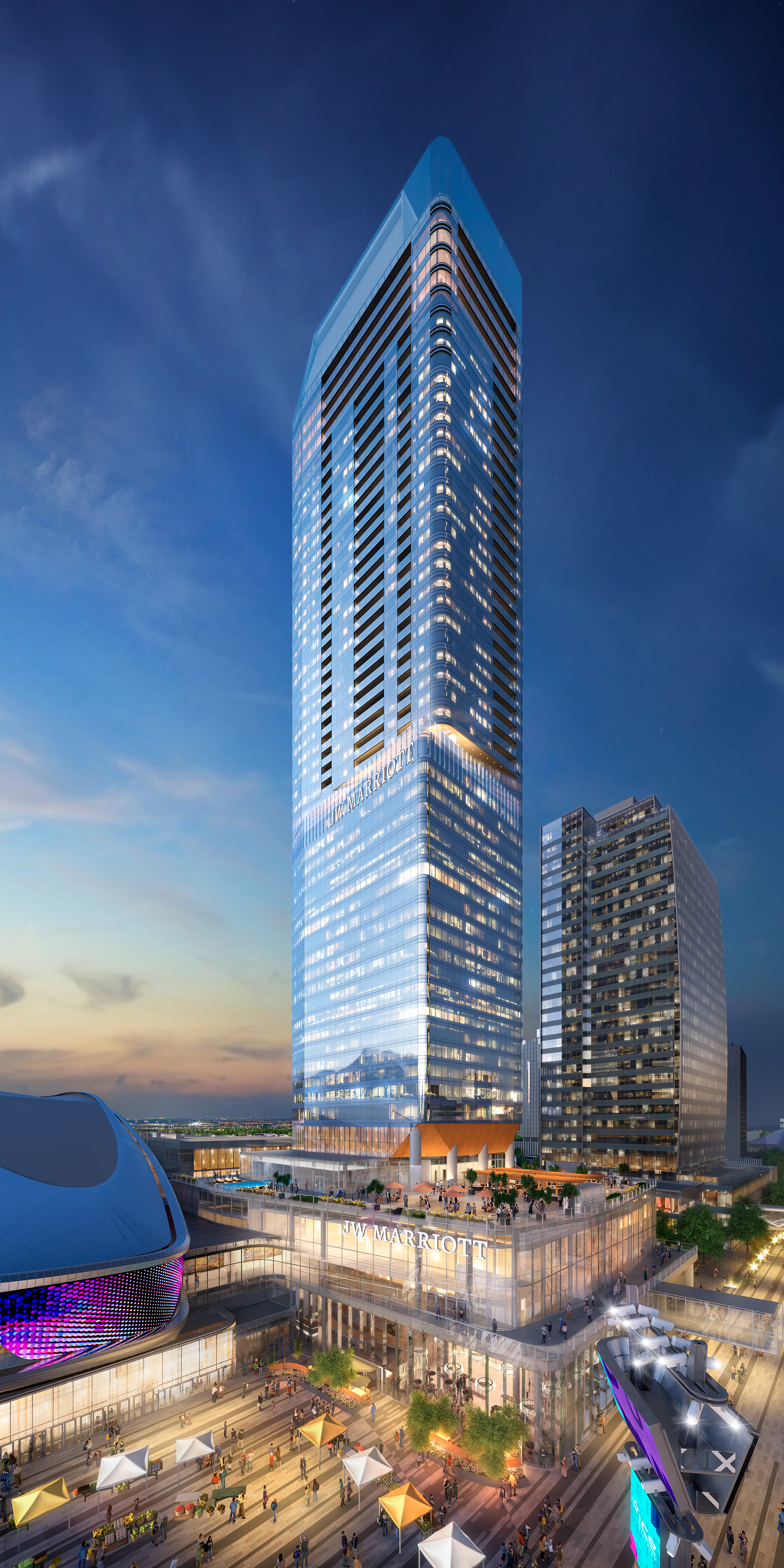 When finished, the tower will have 483 private condominium suites with 14 unique floor plans. The building's SKY Residences boast 20,000 square feet of amenity space on the 30th floor, offering residents exclusive access to a rooftop patio, outdoor fireplaces, a demonstration kitchen and fitness centre. SKY Residences will be move-in ready in fall 2019.
The hotel will also feature a restaurant operated by one of Canada's leading restaurant and event groups Oliver and Bonacini Restaurants and 10 meeting spaces newly named after iconic Edmonton Oilers Alumni.
Near the tower, media were also given a first-look at the 50,000-square-foot ICE District Plaza.
This building can host up to 8,000 people and will be open and programmable year-round. Underneath the Plaza, the ICE District Central Parkade is being constructed. The plaza is expected to open next summer.
"Today's tour was a great example of how the vision of ICE District is truly coming to life," said Glen Scott, president of Katz Group Real Estate in a statement. "ICE District is proud to deliver to the city what we promised – an amenity-rich, prosperous and convenience-focused District that continues to exceed expectations as it evolves."
ICE District also features the already opened Rogers Place, Grand Villa Casino, Downtown Edmonton Community Arena, Edmonton Tower and Stantec headquarters. The entire district is being built with various pedway systems, pedestrian-designated streets, central parking stalls, designated drop-off and pick-up locations, and transit options.
To see a video of the recent media tour click here.