VANCOUVER — Smythe LLP has occupied new office space inside the Exchange Tower in downtown Vancouver.
The Exchange is a heritage conversion of the old Stock Exchange Building and part of the restoration was to bring the building to a LEED Platinum standard.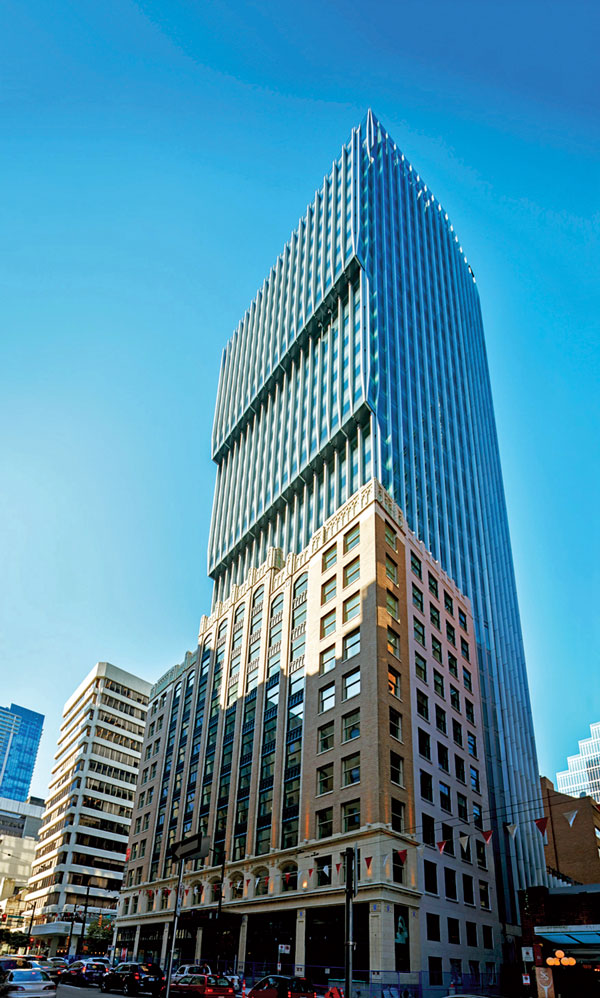 The project was a complex one, with a 31-storey office tower formed around the original 1920s structure, explained a release.
Smythe LLP will be located across three floors of the restored Stock Exchange Building, which Smythe managing partner Bob Sanghera said gave his company room for growth in a sustainable and efficient environment.
"We are proud of the space we have created for our staff and clients, and feel our new office reflects the progressive, dynamic and innovative firm we have grown into.
"We also feel good about being in Vancouver's first LEED Platinum heritage conversion, with highly efficient internal regulations, reduced energy costs, consumption and CO2 emission. This building is a welcomed addition to the Vancouver community," Sanghera said.
The Exchange is a Credit Suisse project and was built by PCL Constructors Canada Inc. and designed by Iredale Group Architecture and Harry Gugger Studio.