The Centre Mall in Saskatoon, Sask., is embarking on a major renovation, both inside and out.
The mall's owner, Morguard Real Estate Investment Trust, recently announced it will be investing approximately $43 million in renovation projects, including modernizing the interior and exterior of the property, wrapping up work on the new Cineplex pad and continuing the refit of the former Target space for new retailers.
"We're happy to make this significant investment in the Centre and show our commitment to the City of Saskatoon," said Andrew Tamlin, chief financial officer of the Trust. "Morguard is dedicated to providing a best-in-class experience that reinforces the Centre's position as a leading retail and entertainment destination in the community."
To stay open and minimize disruption, the renovation work will be performed in phases. It is expected to be completed in 2020.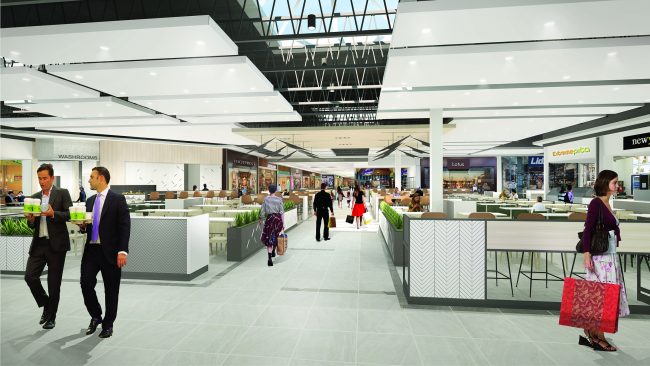 "Providing a clean, safe environment is important to ensure that our retailers can provide service," explained David Bubnick, the facility's general manager. "To achieve that throughout this modernization work we are just breaking it down into phases that will take place after mall hours to minimize disruption."
PCL Construction, the project's general contractor, has begun the first phase which includes modernization of the interior's flooring and ceilings, expansive skylights and a new colour scheme.
The team will then upgrade the appearance and layout for the food court, with more seating options and new washrooms.
A new guest services kiosk in the underground walkway connecting Centre East and Centre West will be built. The team will then renovate the exterior entranceways.
Work developing the Cineplex pad and refitting the former target space will continue. The Cineplex pad is slated for operation in 2019, aggregating 30,000 square feet.
Bubnick said the renovation also gives the mall the opportunity to become more environmentally friendly. The lighting will be replaced with energy efficient LEDs, HVAC units will be upgraded to conserve energy and washrooms will be fitted with water-saving technology like low flow toilets.
"We're very excited about the great changes coming to the Centre," said Bubnick. "The next phase of our transformation will provide a fresh new look and an even more convenient, complete shopping experience for our guests."
Bubnick explained the mall is a regional shopping centre that serves the east side of the city.
It was built in 1972 and then renovated in the mid 1990s.
The current facility was created by linking together two shopping centres. The mall contains over 100 stores and is anchored by Co-op Grocery, GoodLife Fitness, Best Buy, SportChek, Ardene and Shoppers Drug Mart.
The modernization was designed by Quebec firm Pappas Design Studio Inc.