Vancouver City Council has given the go-ahead to what will be the one of the tallest towers on the Broadway corridor, but the project has faced stiff local opposition.  
A proposal from IBI Group, filed on behalf of Jameson Development Group, for a 28-storey tower at 2538 Birch St. on the corner of Birch and Broadway was approved by council on July 21 as part of its Moderate Income Rental Housing Pilot Program (MIRHPP). The building will have 200 market rental units and 58 affordable units.
"Expanding affordable housing opportunities close to transit and jobs with zero displacement of existing residents is a huge win for residents. These types of homes are critical to keeping more middle-income households, including our nurses, firefighters, bus drivers and teachers, housed within the city," said Vancouver Mayor Kennedy Stewart.  
Neighbourhood opposition to the project mounted throughout the approval process by groups such as the Coalition of Vancouver Neighbourhoods.
"There's a whole number of things that affect this building, and amongst them it's in the Broadway plan area, and that plan is under development as we're speaking. This possibly would have a serious effect on that plan and would set a precedent," coalition spokesperson Larry Benge said in an interview with the Journal of Commerce before council approved the development.
"It will end up as one of two things. It's a 'pig in space' in that it's a big singular entity along Broadway or it's a precedent-setting height and massing that strongly influences the Broadway plan," he said.
In March 2019 the City of Vancouver launched a two-year planning and engagement process to create a comprehensive plan for the area of Broadway between Clark Drive and Vine Street.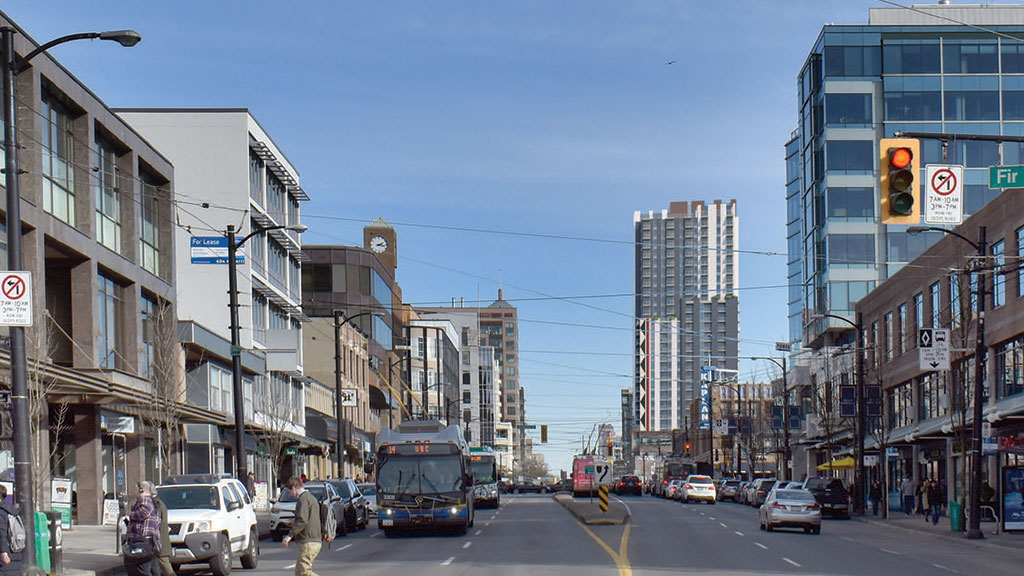 A memorandum from the July 21 council meeting said the rental vacancy rate is low both in the Broadway area and across the city.
"To alleviate this low vacancy rate, building more rental supply is necessary," it stated.
"The project also demonstrates our commitment to ensure housing is used as homes first by prioritizing market and below-market rental housing that meets local needs, recognizing the majority of households in Vancouver rent," a City of Vancouver release stated.
Benge said he is wary that the building's presence will have the opposite effect and raise rental rates in the area.
"This development will raise land values around it where there are three or four-storey affordable rental units. It's a trade off if you supply median rental units to this building, what is the side effect or collateral of this building being built?" he asked.
"And when the developer provides units, what do they lose balanced against what they're gaining with 12 additional floors?"
Vancouver City Council public hearings held on July 9, 10 and July 14 cited 542 pieces of correspondence in support of the project and 417 in opposition, including one petition with 685 signatures, an electronic petition and a petition with 45 signatures.
The development was originally approved in 2018 as a 17-storey mixed-use tower on the site of a former Denny's family restaurant with 153 secured market rental units.
The proposal changed to 28 storeys after the city made changes to the MIRHPP program allowing developers to apply with taller buildings if approximately 20 per cent of units are set at below-market rates.