The final phase in the redevelopment and expansion of the former James Avenue Pumping Station in the heart of downtown Winnipeg is slated for next spring, reports architect Colin Neufeld, whose firm 5468796 Architecture is the lead architect on the project.
The plan, he says, was to redesign the nearly 120-year-old building's interior while maintaining the historic exterior and the piping and machinery inside while adding additional buildings on either side for a total space of close to 100,000 square feet.
The project combines retail, commercial and residential components.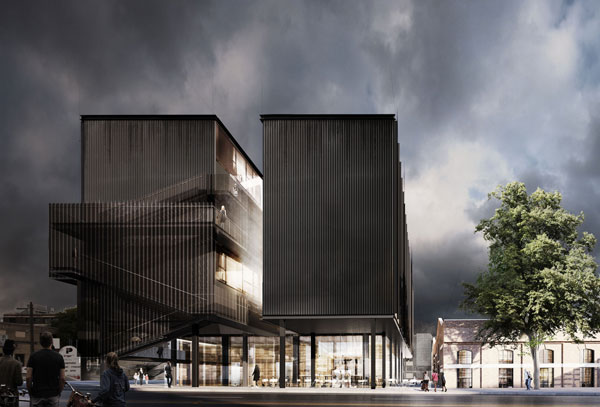 To date, the redesign of the pumping station and the six-storey structure to the east has been completed. A new floor was added to the original building to accommodate a lead commercial tenant. This leaves the pumps on the main floor in place, showcasing the old machinery for the public.
The pumping station was originally built in the early 1900s to pump water from the Red River to support firefighters fighting fires in the city centre. It remained in use until 1986 and had sat vacant from that time. 
Five years ago, Alston Properties acquired the property and began the process of redevelopment.  Alston Properties has a number of residential and mixed-use properties in Victoria, Calgary and Winnipeg and has redeveloped other old warehouses in Winnipeg's historic Exchange District.  Alston is also the project manager.
Among the project's challenges, Neufeld points out, has been the tight-fitting location with limited room in which to operate.  A second issue was building underground parking on such a small site where shoring is required to stabilize property lines.
A potential challenge for the building still to come, Neufeld notes, may be the need for some soil remediation as the pump house housed old diesel tanks.
The third structure to the west is slated to be the largest of the three buildings, in the range of 40,000-50,000 square feet, with underground parking.
The buildings are also connected by central walkways.
The entire project is expected to be completed by late next year or early the year after.