BURNABY, B.C. — Crews have broken ground on Canada's first large-scale multi-level industrial project at Riverbend Business Park in Burnaby, B.C.
The project is being constructed on the site of a former paperboard milling operation. Oxford Properties Group, the project's developer, has worked to on the brownfield site to create the 1.35-million master planned business park.
The project was announced last November as a speculative endeavour but after receiving all government approvals, it has moved ahead. Oxford expects the project will be completed next fall.
The ground floor of the project will feature 437,000 square feet of space with 32-foot clear heights. The second storey will consist of 270,000 square feet of space, 28-foot clear heights and a 130-foot truck court.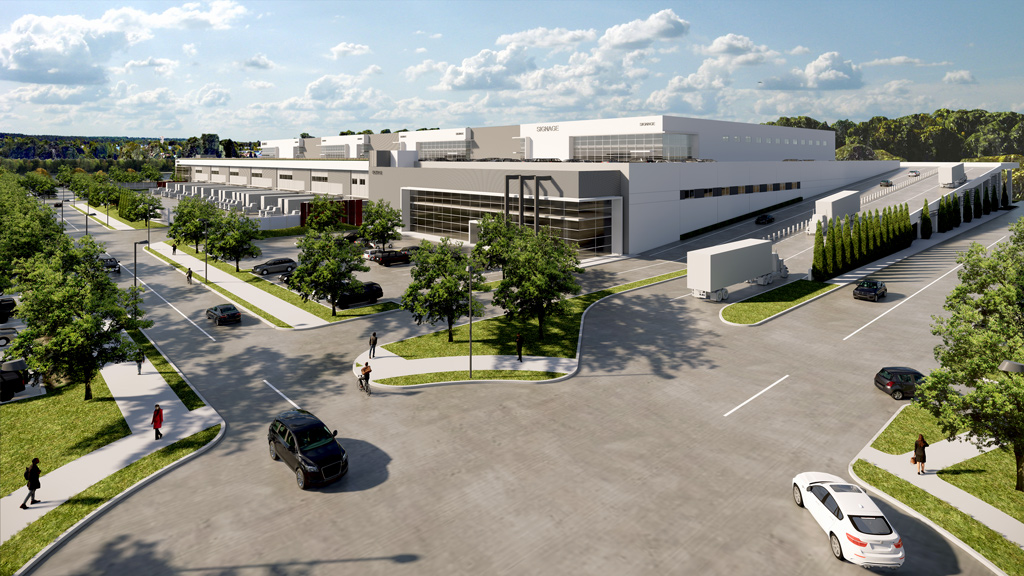 Jeff Miller, head of industrial at Oxford Properties, explained while ensuring the building could support the weight has been an engineering challenge, a more complicated problem has been providing full-size transport vehicle access to both levels. The design has solved this by adding a massive heated ramp.
Oxford noted that the park can provide a single customer 707,000 square feet of contiguous space, making it the largest available industrial property in the Greater Vancouver Area.
"The pandemic has accelerated the penetration of e-commerce into our daily lives and will put additional demand for infrastructure such as logistics space to service the growing digital economy," commented Miller. "With Vancouver one of the tightest and most land-constrained industrial markets in the world this requires bold solutions. We've learned from some of the most innovative industrial projects from across the globe to execute on our plan to develop Canada's first multi-level industrial property."
The site was purchased by Oxford in 2011. Crews removed over 300,000 cubic metres of waste and debris and it was transformed into land suitable for construction. Oxford has also started several initiatives to restore the shoreline of the adjacent Fraser River and help protect native species. Invasive and non-native plant species were taken out, fish habitats were improved, and the shore was reinforced with erosion protection measures.