A professor and architecture expert says COVID-19 changed not only architectural practice but the greater built environment.
Albena Yaneva is a professor of architectural theory at the University of Manchester and the author of "Architecture after COVID," an examination of how COVID-19 affected the built environment both at the onset of the pandemic and how it will continue to do so in the future.
Yaneva said as a social scientist she was fascinated by how the virus quickly changed how people lived their lives and reconfigured a number of different spaces.
"I was quite intrigued by the power of this virus in social life and also the way the virus started transforming cities and started changing the patterns of social life in the urban dynamics, at the same time related to social connections and the way we were thinking about architecture and urban design. All these changes were in a way interrelated," Yaneva said.
She added the physical alignment of urban life changed very rapidly to respond to the viral threat in both large and small spaces.
"We also, in a way, witnessed a number of spatial changes, material transformations, new technologies, also populating our cities. We have witnessed Perspex and plexiglass replacing wood and concrete. We have witnessed a number of new digital technologies also populating our cities," she said.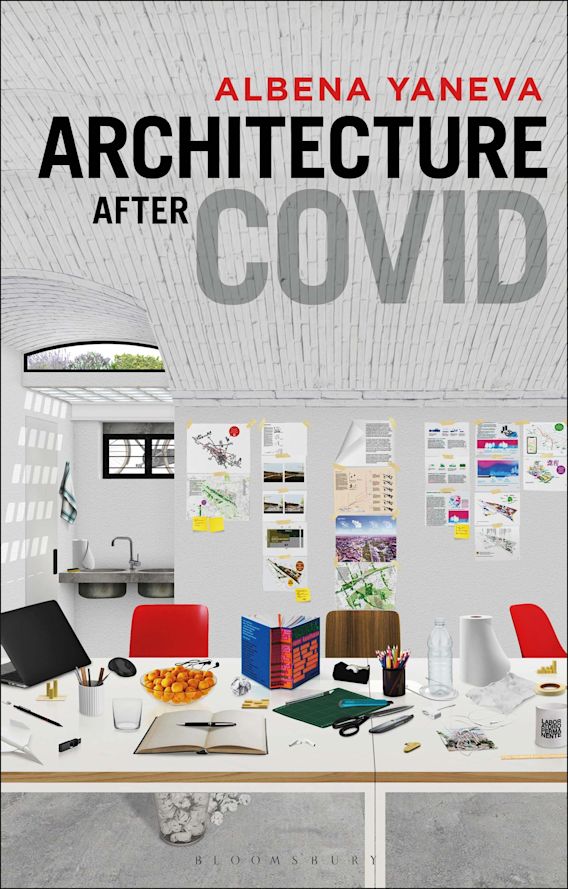 Yaneva also described the rapid changes to society as a "laboratorization" of physical space.
"I use this term because we have seen that a lot of protocols and tactics and very specific practices that come from scientific laboratories or medical diagnosis started migrating into the city. I'm referring to practices like disinfecting and social distancing, which are usually associated with hospitals, wearing masks, temperature measuring devices and quarantining techniques," she said.
"We've also seen this laboratorization transformed different typologies from the kind of typologies that we all know, like museums and galleries to office spaces, libraries and universities. In these typologies, the different building types were turned into massive settings for capturing the virus, things that were designed with the virus in mind."
While the initial response to COVID-19 in 2020 was in large part ad hoc, Yaneva said those innovations will in time be formalized into design practice, much like what occurred after the SARS pandemic in 2003.
"All these kinds of innovations were very much related to SARS and now there is more and more awareness of the microbiology of indoor spaces and to what viruses do to buildings and how they changed environments," she said.
"The awareness about air circulation, open space design, greenery and the space for distancing is pretty much (informing) every single design decision at the moment and this is the laboratorization I was talking about (which) also emerged to this acute awareness that the virus had this spatial expression and could eventually be controlled with special measures."
While the work world transformed after March 2020 into a remote-first digital experience for many, Yaneva said architectural practices have long used digital tools but the "pandemic allowed them to develop and implement some of these tools much more widely."
"The pandemic just provided an opportunity for those practices to slow down, perhaps look around for software that is available and start implementing it more widely into their working routines," she said.
The pandemic also accelerated a process of localization that was already happening, Yaneva added.
"It became much more relevant to the current context, the fact that we are promoting a version of city life where everything is at the minimal travel distance and we can easily connect housing facilities, offices, restaurants, park, hospital and cultural venues," she said.
Many scholars also announced the "death of the city" as people retreated to their homes or migrated if they could to larger residences and worked from home. But Yaneva said it was too early to conclude if their suppositions are correct.
"Whether we were right or not, we cannot say," she said.
"Architecture after COVID" will be published by Bloomsbury in 2023. For more on this interview check out The Construction Record Podcast here.
Follow the author on Twitter @JOCFrey.