Amazon and a unique construction expert have already built their new Vancouver headquarters, brick by LEGO brick.
Graeme Dymond is one of three LEGO Master Builders in North America and has built a 12 cubic foot model of The Post, Amazon's upcoming downtown Vancouver headquarters, which also restores and builds upon the former Canada Post building, a historic landmark that once served as the city's main mail processing facility.  
Master builders are hired by LEGO to build projects on behalf of the company utilizing their specialized skill sets to mold creations through the medium of small plastic bricks that they turn into dinosaurs, spaceships and real-world construction projects.
Dymond said the model was built in a modular fashion because it had to be moved from place to place, starting with the original construction of the model at Science World before moving to Amazon's current headquarters in the Telus Gardens building across the street from The Post construction project.
"I had to design it in such a way that I could transport it and move it around, so even though it is solid, it comes apart into these larger segments as well that make it easier to move," he said. "The are components of the structure that are hollow just to speed along the process because LEGO building is a very time-consuming process for construction.
"If you're lucky you get about 250 bricks down in an hour and as you're building you're also iterating a little, because as much as you try to design sometimes, as you see it come along, you realize 'oh this needs to be tweaked a little bit or changed a bit,'" he added.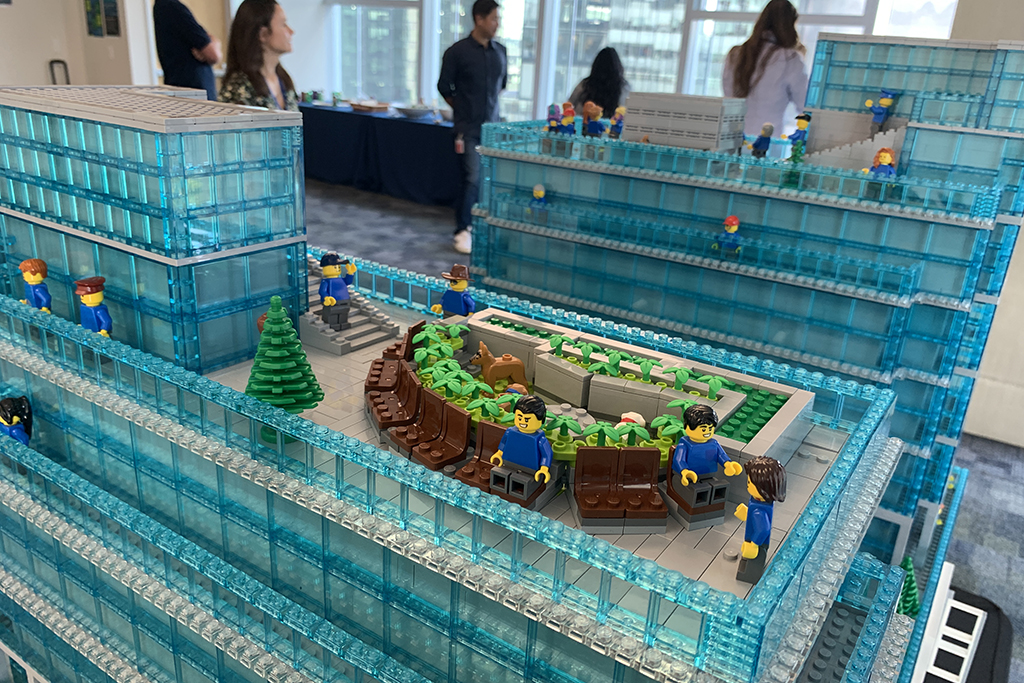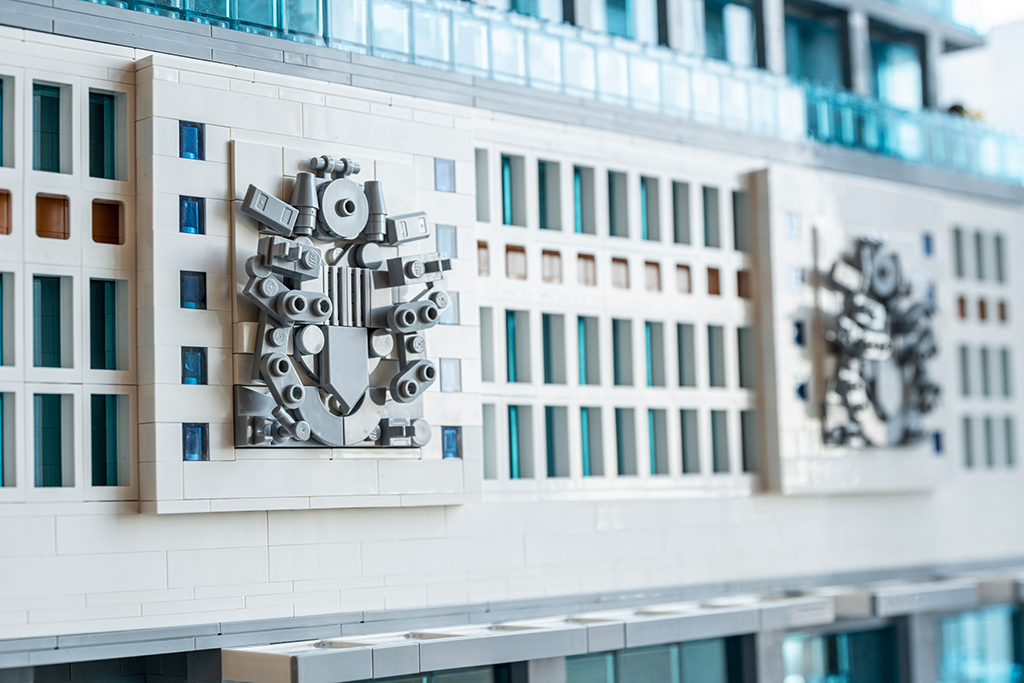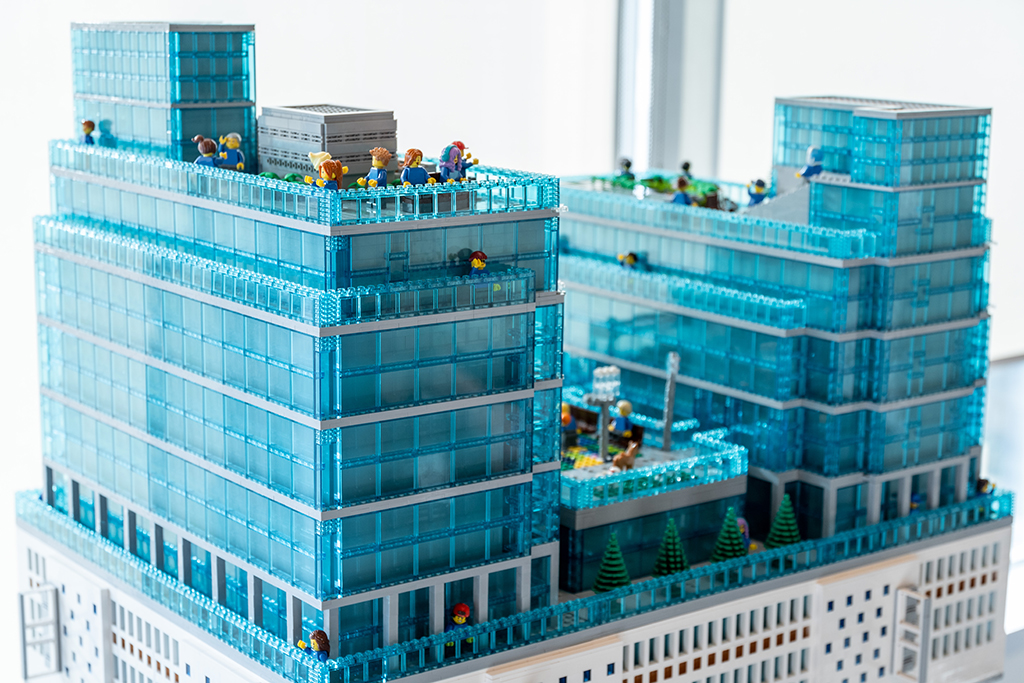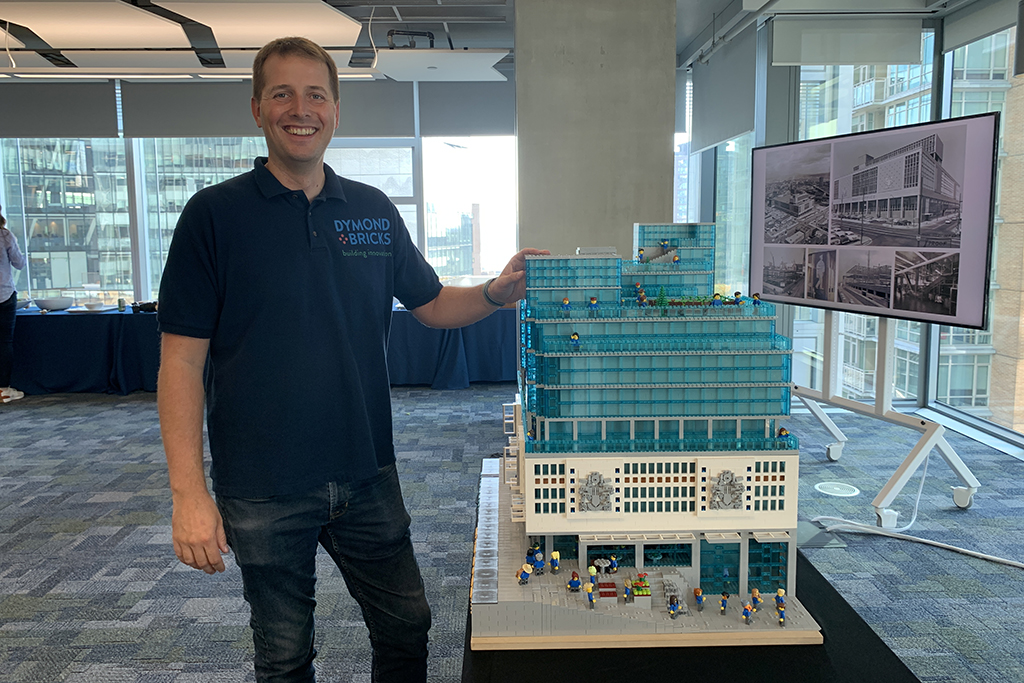 Dymond pointed to the actual structure, which has been transformed from a "concrete slab" into an open, porous structure filled with natural light facilitated by a substantial amount of glass.
"Definitely part of the challenge in building a structure like this is that LEGO has a limited array of transparent window pieces to make a structure of this size, but fortunately in my position I have access to those materials," he laughed. 
Dymond added he was able to tour the building while under construction and collaborated with MCMP Architects, development company QuadReal and Amazon.
"They've all been super helpful in sharing information. The emphasis on this building is openness and community and that's certainly been my experience working with all these partners. It's been a community effort," he said.
He added due to the somewhat abstract nature of LEGO, some of the model is a "caricature" of the real thing.
"It's something that tells a story in a different way, a little more playful and a little more fantastical. That's captured in the (Canada Post) crest, and on there is a relief on the other side of a postal worker, actively walking down the street with their satchel," Dymond said.
"It's about playing with some of the elements and making sure however you combine them you're able look at a glance and say those are the right geometric shapes. The human brain is wired to interpret and find meaning in things as well, so LEGO does some of the lifting."
He likened the building process to working on a jigsaw puzzle.
"You start at the edge and work your way in and it's the same style of approach where I try to get the key components of the structure and then it's refinement, it's iterative. You work your way down to the details like the crests, the bas relief and the dog park on top where you get more complex, curved shapes," Dymond said.
Construction continues on the actual Post building, which will feature 1.1 million square feet of office space and 185,000 square feet of retail. It will also be home to more than 7,000 workers, with Amazon occupying 35 per cent of the office space, explains QuadReal. When finished it will occupy an entire city block.
Follow the author on Twitter @JOCFrey.