Milestone Environmental Contracting is giving polluted sites a second lease on life across the country.
"Brownfields are often thought of as being either idle or underutilized properties that have a past history that's caused contamination or some form of impairment," said Eric Pringle, chief executive officer of Milestone.
"I've always liked the definition I heard long ago, which is: 'Real estate with an environmental personality.'"
Pringle's company works on a variety of sites such as ports and harbours, landfills, industrial factories, mining sites and others ―turning one industry's spoils into another's potpourri.
"Our role is to take sites that are particularly challenging and bring those into a condition where they can be redeveloped," Pringle said.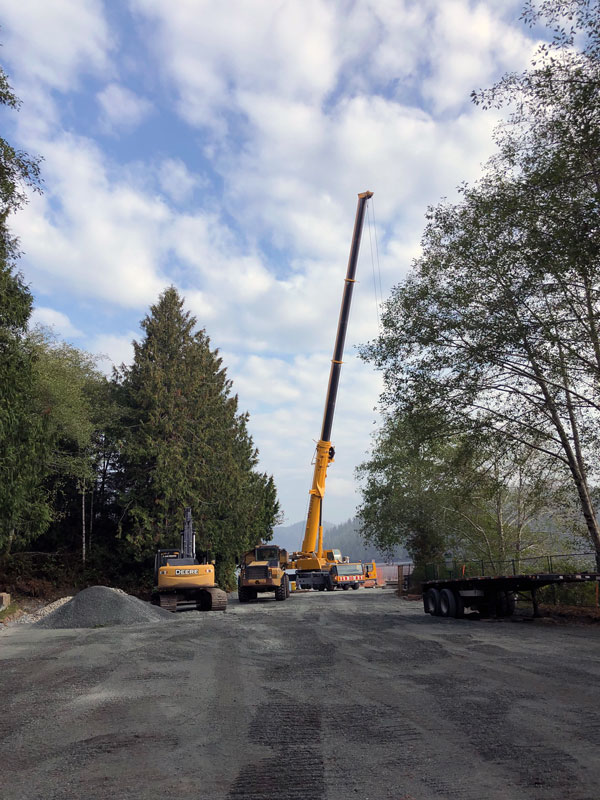 Milestone has worked on sites in every region of the country. Recently they finished remediating a Second World War legacy ship fuelling site on Vancouver Island near Grice Bay.
"Over time that level of infrastructure wasn't needed and it sat idle," he said.
Parks Canada determined the land needed to be cleaned up and hired Milestone for the job.
"We went in and over many months undertook a whole cleanup that removed some of that infrastructure – the piping and the tanks – dealt with contaminated water, dealt with contaminated soil, rebuilt the boat launch, restored the area and put it back into use," he said.
In working with contaminated water, Pringle said he often employs permeable reactive barriers (PRB) in the field. A PRB is a wall built below ground to filter contaminants from a flowing water source.
The Grice Bay boat launch and park, southeast of Tofino, is now a community hub for water access.
As demonstrated by the Grice Bay project, Milestone's team requires a diverse set of internal expertise and must liaise with local experts to understand the unique challenges of a job.
In 2021, Milestone won three Brownie awards, an annual ceremony held by the Canadian Urban Institute to acknowledge the very best in brownfield remediation.
In the Remediation category, the company won for its work on the Marwell Tar Pit in the Yukon.
"It was a site developed in the World War Two era. It was a refinery associated with the war effort. So, they brought fuel in from across Canada and then shipped it from Whitehorse to the coast in Alaska."
It was the largest single-source hydrocarbon contamination site in the Yukon.
"When they decommissioned that they did a pretty rough job, as you can imagine in the 1950s. It created this area called the tar pit. It was identified that thermal was the option," he said.
At this site the contaminated soil was collected and put into a Quonset hut outfitted with multi-fuel burners. Via conduction, the soil in the hut was heated to temperatures as high as 425 C for anywhere from four to 12 days.
During the prolonged heating process the contaminants are vaporized out of the soil and drawn into a thermal oxidizer where they are then destroyed.
"Now it's at a point where the Yukon government can look at potential development of the land."
Milestone was founded in 2011 by Mark Seaman and Barry Grover. Pringle joined in 2014 and has seen the company grow extensively to encompass 80 staff working "from coast to coast to coast," he said.
Pringle works out of the company's head office in Langley, B.C.
He said Milestone works for a variety of customers but most of the remediation work comes from the public sector.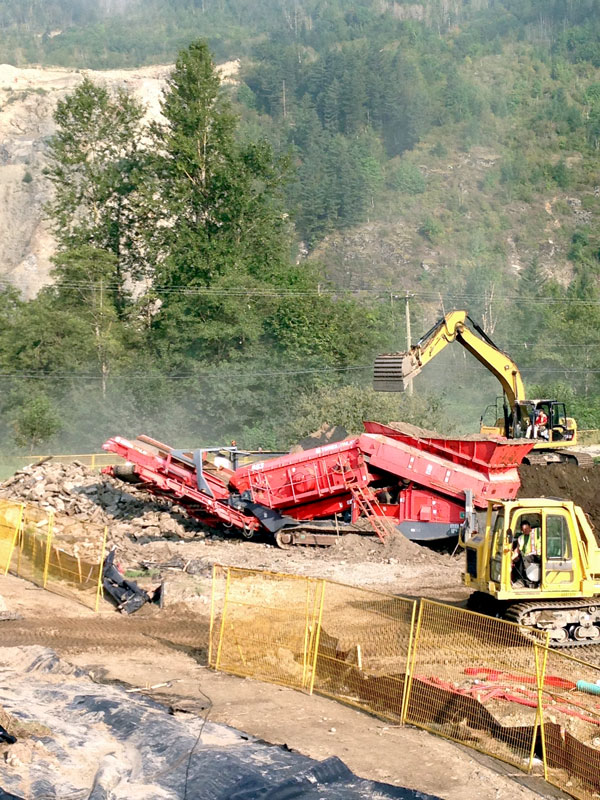 The company is a contractor and undertakes almost all the aspects of the work they are hired to do and even built enhanced habitat to protect the Oregon spotted frog and Pacific water shrew during remediation of a landfill in Agassiz, B.C.
Since the job covers a wide range of disciplines, collaboration is a must.
"We've also had a really impactful relationship over the years with different Indigenous communities. We take a lot of energy and pride from some of the work we've been able to do with Indigenous groups."
Born and raised in Coquitlam, Pringle said being able to work closely with the Kwikwetlem First Nation has been a personal point of pride.
Amid the doom and gloom of the climate crisis, he thinks it's important for people to remember good environmental remediation work is taking place every day.
"I really do believe we are making the world a better place. Every jobsite that we touch is better by the time we leave.
"There's a lot of trauma out there and it can get pretty overwhelming. The flip side is there are things we can each do individually and it's nice to be able to come into work and focus on that."
One of the ironies of the remediation industry is that if companies do their job well there won't be anything left to clean up.
"We talk a lot about how we can transition into that greener, climate changed focused economy," he said.
But it's a big world, and Pringle says there is always international work.
"And then beyond that, who knows? There's always Mars," he said with a laugh.
Follow the author on Twitter @JOC_Evan.