Surrey's skyline between City Central and Gateway is in the midst of transformation with a slew of new towers under construction in the area.
Among them is Lucent by Landa Global Properties (LGP).
Consisting of 404 homes spread out over 26 floors, Lucent is a big move for the Vancouver-based company that started making a name for itself in 2018 with the completion of two four-storey projects in Van proper.
"We've grown from a small boutique luxury developer to building more large-scale projects," says Looby Qian, director of sales and marketing for LGP. "We're also expanding to Toronto with a master plan community, so we're really proud of our journey and growth."
The Lucent, which just broke ground last month, is poised for completion in late 2026. Quin sees Surrey's new sweet spot for mixed-use megaprojects as an area brimming with potential and in need for diverse housing options.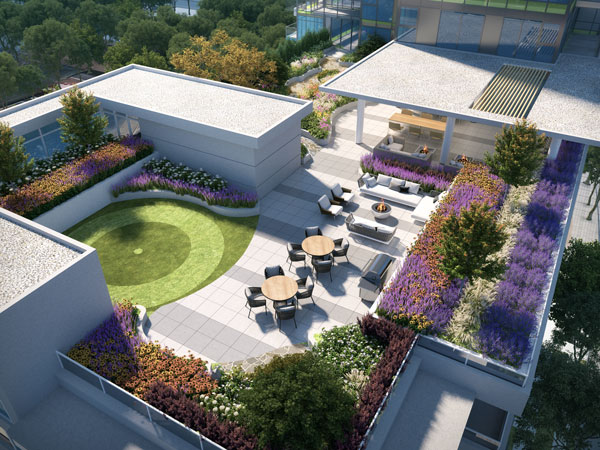 "There's huge potential in Surrey, a lot of people moving to Surrey, so there's definitely a need for different housing supply," explains Qian. "That's why we're going there."
The concept of Lucent predates Landa Global's acquisition from another developer last year. Neil Banich of WA Architects was originally enlisted to head up the building's design years prior. Despite the evolution of architectural plans, the foundational goals have stood firm: to maximize the site's potential and enhance the transformation of the area.
The project is in close proximity to the Legion Veterans Village, a purpose-driven tower offering essential services to first responders, such as PTSD treatment facilities and concussion clinics, along with affordable housing. The successful completion of the village was financed by selling the adjacent land, which facilitated the emergence of the Lucent tower.
Neil managed to fulfill the required housing quota for the Lucent by leveraging a timely opportunity in Surrey's development regulations — a window that might now be closed under stricter tower spacing guidelines.
"This was an interesting project because really the site dictated everything. It was a bit of a shoehorn," he admits, alluding to the complexity of fitting the structure into the available space.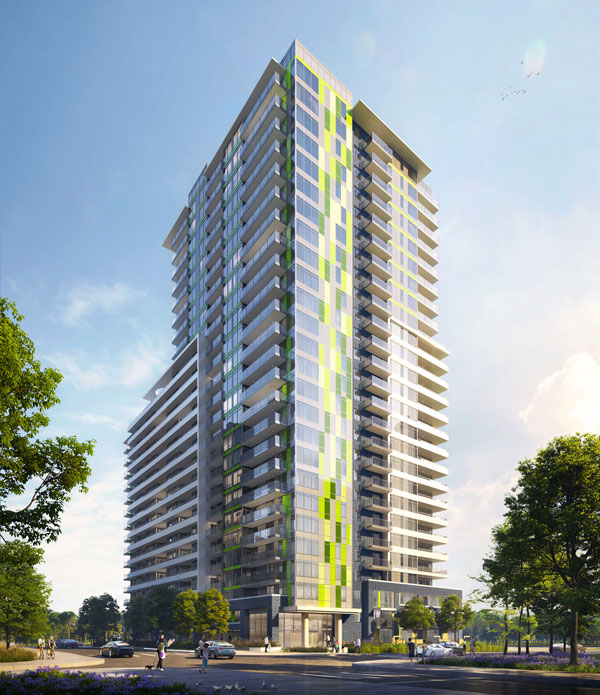 Esthetically, the challenge for Neil was to find a harmony between the solemnity of the adjacent Veterans Village and the dynamism of a residential complex.
Lucent, situated on the eastern portion of the site, courts a different demographic, aiming at first-time homebuyers and investors.
The design features townhouses with ground-floor entry.
From an architectural perspective, Neil says he takes pride in the structural symphony he has orchestrated.
"This is a really large building that starts out at the base as a flat tower and then it transitions into a point tower," he muses, adding it is a deliberate strategy to dissect the building's mass, presenting it as a collection of interconnected structures rather than a monolithic block.
His approach crafts a visual narrative that leads the eye upwards, away from the solidity of the base to the expansive sky decks that offer communal space and views for all residents.
Banich's role evolved as LGP took over the project, ensuring the building's proportions and esthetic integrity persevered through the redesigns necessitated by their corporate vision.
Building on the innovation of Banich's design, LGP is advancing Lucent into the future with its promotion as a "smart tower."
"From the get-go, I did a lot of market research to see what other projects are not providing to the Surrey residents at the moment," Qian says. "We saw a lot of smart home features in the Vancouver and Burnaby area, but not so much in the Surrey area."
With that in mind, Lucent is set to include keyless entry, facial recognition and an integrated parcel locker system that alerts residents when deliveries arrive. Additionally, an app simplifies amenity reservations and home automation allows for remote control of lighting and temperature.