After a tumultuous start, construction work on the 1,100-megawatt Site C hydroelectric dam and generating station on the Peace River in northern British Columbia is moving ahead as planned and the project remains on budget, says Dave Conway of BC Hydro, community relations manager for the $10.7-billion venture.
The sprawling site where the massive dam is being built is a beehive of activity, with more than 2,300 workers — mostly from B.C. — doing site preparation and excavation work, and building access roads and two temporary cofferdams across the main river channel to allow for construction of an earthfill dam.
"Contractors for various project components are continuing construction and operations in their work areas," said Conway.
"This includes the main civil works, generating station and spillways civil works, turbines and generators, and substation. Construction activities such as drilling, blasting, crushing, earth moving, pile driving, steel-pile installation, concrete placement and road maintenance are continuing."
Allteck Line Contractors Inc. is expected to start preliminary work soon for building two new 500-kilovolt, 75-kilometre transmission lines along a right-of-way between the Site C project and the Peace Canyon generating station. The lines will deliver power generated at the dam to the rest of B.C.
An Aecon, Flatiron, Dragados, EBC Partnership is doing the spillways civil works component of the project, which includes placement of 700,000 cubic metres, or the equivalent of 280 Olympic-sized swimming pools, of reinforced concrete and 34,000 tonnes of rebar. The partnership signed a $1.6-billion contract in the spring.
Geotechnical investigations and survey work are also being done for realignment of segments of Highway 29. Contracts for the highway work are yet to be awarded.
When completed, there will be an earthfill dam about 1,050 metres long, a generating station with six 183-megawatt generating units, and an 83-kilometre-long reservoir that will be three times the width of the river.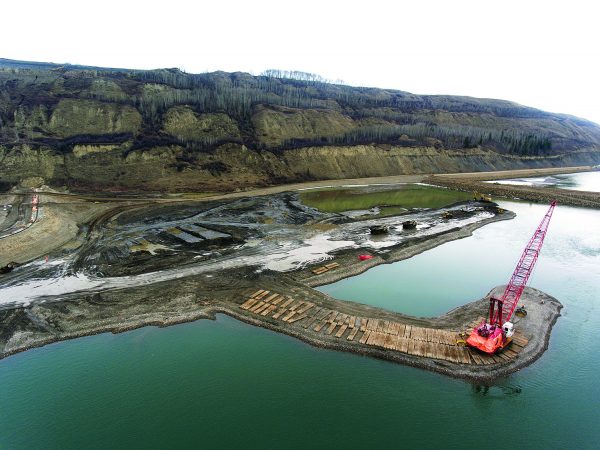 Conway said that, as of the end of March, about $2.4 billion had been spent on the project and BC Hydro has contracts and agreements in place totalling nearly $6 billion. The project budget was raised to $10.7 billion in January. It was initially lower but was revised upwards due to cost overruns.
Site C has been a controversial project. The provincial NDP government had promised a review of the project as part of its election platform. A review was conducted and, last December, the NDP decided to proceed.
Then, in mid-February, clearing and road access work along a section of the Site C transmission line corridor was stopped after West Moberly First Nations filed a civil case, alleging its rights were being violated.
Conway said that, following that request, BC Hydro stopped clearing and access road work at the west end of the transmission line until Oct. 1 or when a court decision on an injunction is made.
While stakeholders in the B.C. construction industry are glad the project is going ahead, as it's providing jobs for the sector, they are worried about a shortage of skilled trades as the project ramps up.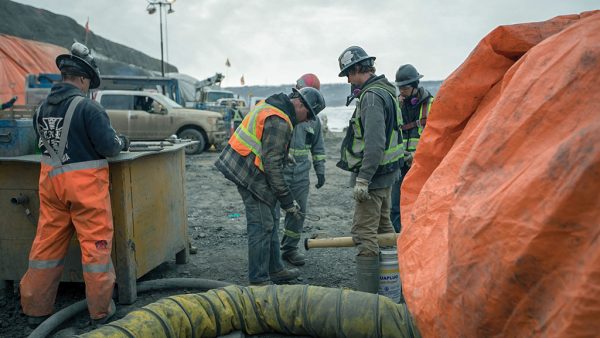 Chris Atchison, president of the B.C. Construction Association (BCCA), said there's a construction boom going on across the country and the focus is to ensure the contractors get the workers they need.
"It's not any different there than elsewhere in B.C. where there's work," he said. "It's a challenge that construction employers are having all across the province and at Site C it's no different."
Atchison said the BCCA is trying to make sure that workers are aware of the opportunities that exist at Site C.
"In the early stages there are enough, but as they ramp up they're going to need more and that's going to continue to put pressure on the workforce in the province."
Darrel Reid, vice-president of policy and advocacy at the Progressive Contractors Association of Canada (PCA), said finding trades might be difficult down the road, especially if a $40-billion LNG facility goes ahead on B.C.'s coast.
"A lot of people are expecting to see the LNG project move ahead in the next year and if that's the case then we are going to be short of workers," he said.
PCA and other associations are working to expand the trades workforce, but with all the provinces going full tilt it's difficult to get workers to come to B.C., said Reid.
"We're going to need a lot of workers in the next decade so there's no sugar-coating that. A whole bunch of very smart people are working on ways to try to get more young people and women and First Nations into the trades. But it's no doubt there is going to be a scramble for qualified workers."
Tom Sigurdson, executive director of the B.C. Building Trades Council, said the challenges facing contractors on Site C are because of the labour model used earlier in the project by B.C. Hydro.
"It's no secret that the Building Trades has been a vehement voice against the open shop labour supply model used at Site C and we believe it's the main reason there have been so many challenges providing opportunities for local residents, apprentices, women in trades and Indigenous workers," he said. "While some of those concerns remain, we are eager to move forward and pleased to see more of our workers on the site, building a legacy project that will provide clean power for many decades."