The key to boosting B.C.'s forestry sector in the coming decades could be hiding in a laboratory at Simon Fraser University (SFU).
"It grows all the way from Mexico up to here," said Jim Mattsson, a biology professor at SFU, describing the ponderosa pine tree. "It's not a particularly strong wood, like Douglas fir, but it is certainly used for construction. And while it's not a big product in B.C. compared to some of the pines or spruces, it is used for construction extensively in the U.S."
Heating up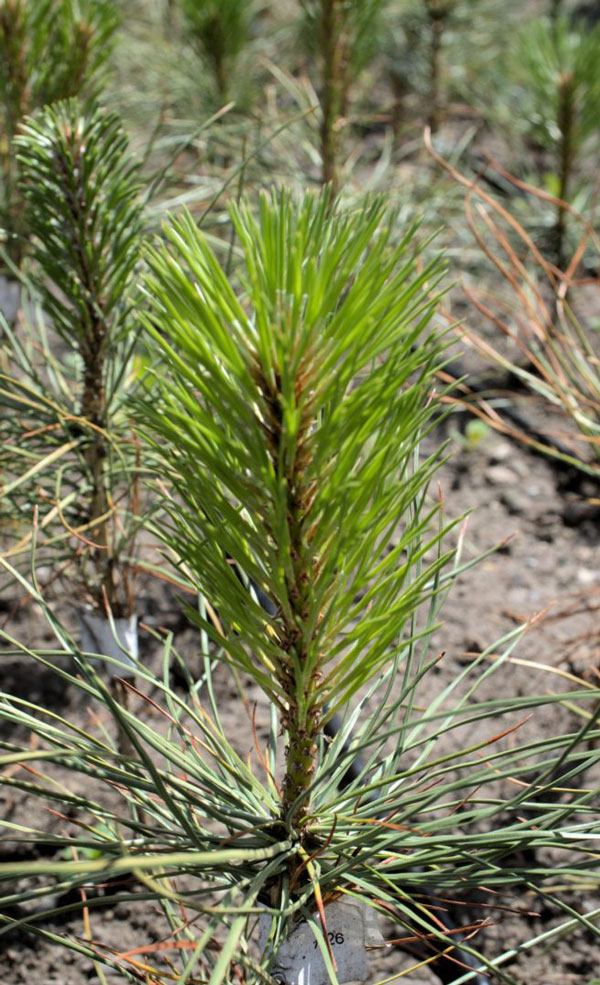 Mattsson explained while climate change is already having an impact on the province's plant species, it could open new habitat for ponderosa pine.
Ponderosa pine, known as western yellow pine (Py), is a dominant tree species in hot, dry environments like the southern interior of the province and south of the border into Washington state. It is also highly desirable and commercially important as a building material for homes, furniture and more.
Py is also valued by Indigenous people who often use it for canoe construction.
Opportunity for growth
As temperatures rise, the Ministry of Forests sees an opportunity to expand Py territory to reap its economic benefits. But to ensure the most seedlings can survive hot, dry conditions, the B.C. Ministry for Forest Land Natural Resources Operations and Rural Development (FLNRORD) is establishing a new breeding program at Kalamalka Forestry Centre near Vernon to meet the projected increases in Py seed demand.
"The ministry is adjusting seed planting zones to accommodate for global warming," said Mattsson. "Changes are already happening. But while this is a risk, it is also an opportunity for ponderosa pine."
Gene hunting
But before the province begins planting, Mattsson is poring over data from seedling tests to find out at a genetic level what makes certain ponderosa pines more resistant than others.
He explained that plant genetics could help predict which trees will have deeper root systems, have better scavenging abilities or retain more water.
Mattsson has been working with Marie Vance, a research scientist from FLNRORD, to grow and test tree seedlings.
"We are not doing genetic engineering, we are just looking at natural variation," said Mattsson. "The good thing is that the ponderosa pine is a fairly wild species and a lot of that variation has been kept so it is easy to find natural, wild populations."
He explained maintaining the genetic variation is critical as planting identical trees would make finding desirable traits in the future much more difficult.
Mattsson noted last summer some testing was conducted by him and Vance, and the team has already begun to make progress on identifying strong plants and their genetics. However, the project still has another year to go.  
The genetic research component of the project is being funded by Genome BC's GeneSolve program, which seeks to assist applied and translational research by connecting the producers of genomics driven technologies with its end-users or consumers in the health, agri-food and natural resources sectors.
"This investment will enable major advances in the future of B.C.'s forestry sector," said Federica Di Palma, chief scientific officer and a vice-president at the non-profit organization, in a press release. "These tools will ensure that we are capitalizing on trees that will flourish in a hotter climate to enhance harvest yields in the future and help to secure B.C.'s forest industry."
Follow the author on Twitter @RussellReports.