The British Columbia Institute of Technology (BCIT) is doubling down on building up mass timber training.
BCIT held an Applied Mass Timber Build Open House on Aug. 15 at its Burnaby campus to highlight student work using mass timber materials and introduce its new Construction of Mass Timber Structures associate certificate program.
BCIT School of Construction and the Environment dean Wayne Hand said the new program grew from extensive industry consultation and a previous mass-timber "micro-certificate" pilot program.
"The lead up to this program, for which we finished off the pilot today, was started a number of years ago. We met with industries recognizing that there was an interest in offsite construction and specifically around mass timber buildings, and we wanted, from BCIT's perspective, to find out what are the skill gaps that we could effectively address in our training program," Hand said.
He added industry leaders including engineering, trade suppliers, building envelope consultants, structural engineers and architects were consulted and from those discussions came an eight-week "micro-credential" program in mass timber construction which was launched a year-and-a-half ago with over 200 students eventually going through the course.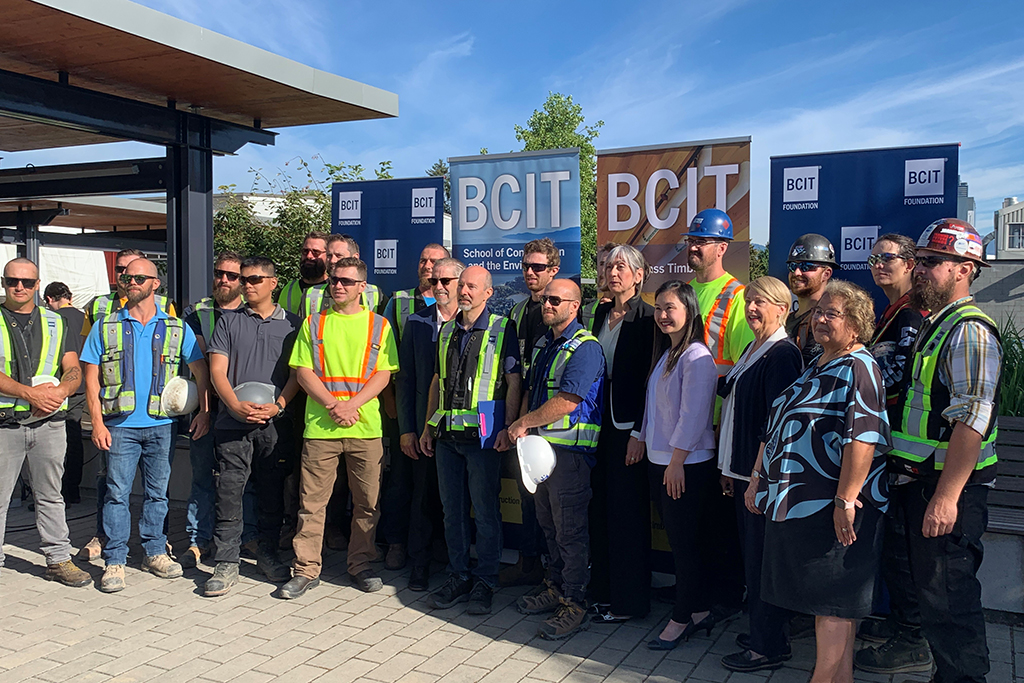 "The second component we identified was that the industry said there's a shortage of tradespeople everywhere right now, for whatever you're doing, but specifically with people who have experience or knowledge in terms of how to actually assemble mass timber buildings," Hand said. "We put together this associate certificate in the construction of mass timber structures and it was targeted around hiring and training a combination of an ironworker and a carpenter."
The skill sets of ironworkers and carpenters are similar to those needed for mass timber work but require some additional training, Hand said.
"We worked with pulling industry practitioners that are actually experienced (with mass timber) which helped us define what was needed in terms of everything from understanding connections, the nature of wood, how you deal with moisture with wood, some of the unique properties of constructing with mass timber and then obviously the assembly side," he said.
The program is similar to other BCIT courses with theory taught using online classes and a practicum featuring hands-on training where students build a two-storey mock-up structure.
Mass timber will also be showcased soon in the form of a 12-storey student residence on the Burnaby campus which will be the tallest wood structure in the city of Burnaby as part of a comprehensive expansion of the campus.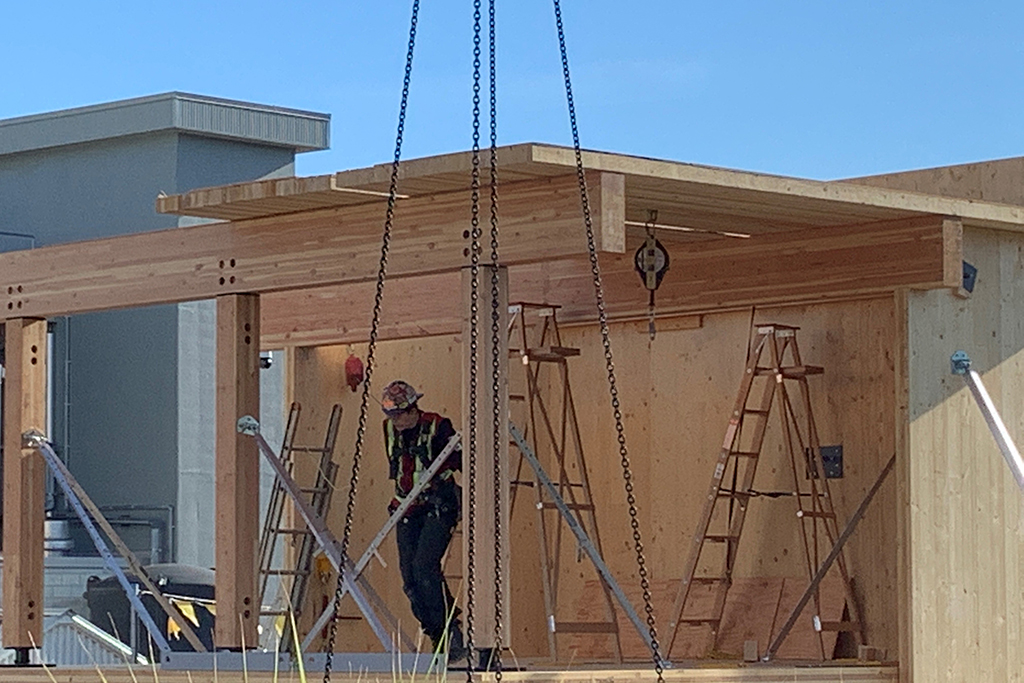 "We've got an 82,000 square foot trades and technology complex going up on our campus that will be a showcase for a number of programs in our school of construction and the environment," Hand said. "We're going to take advantage of it being as much mass timber as possible, but the special parts of that building is it's going to bring, as the sector itself is, we offer trades and technologists, degree programs in engineering as well as master programs and we're going to put them all together in the same building and get people breaking down silos."
At the open house event, B.C. Minister of Advanced Education and Skills Training Anne Kang announced the provincial government is putting $250,000 to support BCIT in developing additional programming to build on its new Construction of Mass Timber Structures associate certificate program.
The Province of B.C. is also putting $136.6 million towards the BCIT Trades and Technology Complex, which will include a campus services building built of mass timber, a carpentry pavilion with a mass timber roof structure and a covered marine workshop, which will provide a structure fitted for the assembly of mass timber projects.
Follow the author on Twitter @JOCFrey.