As the shift from fossil fuels to electricity and other energy sources gains speed, Canada's oil industry is shifting gears.
In Alberta, the Bitumen Beyond Combustion program, an offshoot of the provincially-funded Alberta Innovates initiative, is researching ways to use bitumen. One already-proven product is asphalt binder for roads.
"We know it works very well," says Simon Hesp, a professor of chemistry at Queen's University, who started his asphalt binder research three decades ago.
"The good thing about Alberta binder, it can be recycled and rejuvenated with added oils and go another 30 years."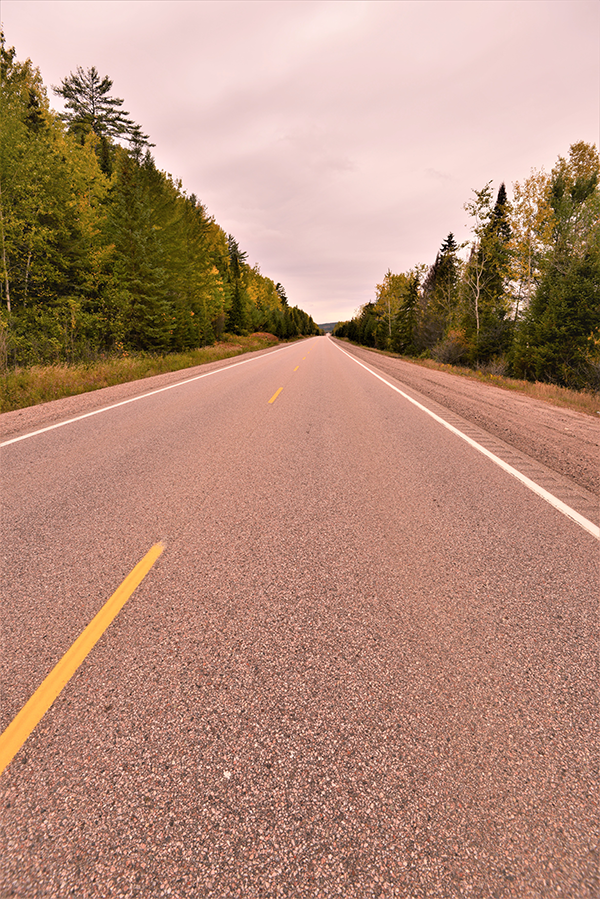 His research, paid for by Alberta Innovates, has determined Alberta and Venezuela bitumen are the best for roadbuilding.
What makes Alberta's product superior is its low wax content, which means asphalt made with the bitumen can be successfully recycled.
The second significant binder component, which influences a road's lifespan, is asphaltene. These are large molecules that give the binder cohesive strength and adhesive strength and prevent it from flowing at cold temperatures.
Paraffin waxes are often a natural component of asphalt, occurring in varying amounts depending on the source of the crude used to manufacture the binder. When wax content is high, asphaltenes tend to separate from the oils and pack together more tightly.
A high-wax binder is stiffer at cold temperatures, which reduces adhesion and promotes cracking. An optimal binder, such as the Alberta product, has minimal wax and has a more-or-less uniform composition.
Oil sourced from fracking is very high in wax molecules, Hesp says, adding U.S. oil is inferior, Russian crude is terrible as is Middle Eastern and Chinese when it comes to suitability for asphalt binder.
And while asphalt binders made with Alberta bitumen are high-grade, their lifespan can be boosted further with the use of PET (polyethylene terephthalate) fibres from recycled plastic bottles.
Hesp says a 12-year-old test section in northern Ontario, using Alberta binder and 0.3 per cent PET fibres, has shown no distress. It's expected to last about 38 years unlike the 15 to 25-year lifespans of roads in the area.
A senior manager of clean technology development at Alberta Innovates says much potential is buried within Alberta oil.
"When I look at bitumen, it's nature's gift to Alberta," says Paolo Bomben, who is also co-leader of Bitumen Beyond Combustion. "It's organic matter that can be used for different applications."
When it comes to asphalt binder made from Alberta bitumen, currently between 40,000 to 60,000 barrels (one barrel contains 159 litres) are produced in Alberta each day (in Lloydminster and Edmonton refineries). That represents about three to five per cent of Alberta oil production, with the rest processed into fuels.
Most of the binder is moved via rail or in purpose-built trucks with heated tanks (the binder must be kept hot) to the Northwest U.S. and in Canada, as far east as western Ontario. Railcars may take a couple weeks to reach their destination. If the asphalt has cooled to ambient temperature, up to 24 hours of reheating may be needed before the material can be unloaded.
Which is why one key part of Bitumen Beyond Combustion's research is to find a way to move binder without the need to keep it hot, Bomben says. He expects an answer will be found within three years. "That will open a lot of opportunities," he says.
While Alberta asphalt binder sells at a high price, it has to be balanced with the longevity it bestows on roads. It costs approximately $800 to $900 per metric tonne, with one tonne of binder producing 20 tonnes of asphalt mixture, Hesp says.
One challenge is competing with offshore refineries where asphalt is produced at such a low cost that it can be transported to North and South America, says Hesp.
But roads built with low-quality asphalt binder can develop potholes and cracks within years. Their life spans may be 15 years or less, particularly in areas where temperatures rise and fall dramatically, which means much of the populated areas of Canada.
When Alberta bitumen binder is used, pavement cracking can be reduced by up to 50 per cent, says Hesp.
His research has indicated roads using Alberta binder can be good for up to 40 years. In New England states, where low-cost binders are used, road life is about 10 years.
"It's a question for everyone," says Bomben. "Do you want to be funding roads that fail prematurely? Do you want to sit in more construction (while repairs are done)?"
But Bitumen Beyond Combustion isn't confining itself to roads. In 2020, it started its grand challenge, with 12 teams exploring how to turn bitumen into non-combustible products.
Currently, carbon fibre is under one spotlight, with researchers working to produce the product at a lower cost and with more consistency.
"There are certainly tremendous applications for it in the construction industry," Bomben says.
Black carbon fibres feel like human hair, but they are lighter than steel and are non-corrosive. Currently used in the aerospace and defence industries, as well as in high-performance sports equipment, the fibres are very expensive.
"Different applications can be accessible if we can lower the cost," Bomben says.
In the case of construction, carbon fibres are added for concrete reinforcement, bridge construction and for deicing abilities.
They can also be added to wood composites for reinforcement, Bomben says.
Alberta has roughly 150 billion barrels of proven oil resources. Worldwide, there's about 40 million kilometres of roads, with 65 per cent of them paved.
"Whether you're driving an electric car or bike, you need to drive on something," Bomben notes.