Attention has been focussed on the sourcing and processing of concrete and steel as the industries attempt to reduce their GHG emissions.
As the world looks for alternatives, mass timber construction (MTC) has risen in prominence and popularity for ever-larger construction projects.
The argument in favour of wood over steel or concrete is quite simple: Trees capture and embody carbon, whereas steel and concrete production only emits it.
However, wood's embodied carbon story is complicated and far from emissions-free. Informed decisions concerning the use of MTC necessitate more than a simplified carbon embodiment claim. It begins with understanding mass timber's origins, the forest. 
At Passive House Canada's recent virtual prefabrication symposium, Peter Moonen, national sustainability manager for the Canadian Wood Council, said Canada has more than double the hectares of "certified forest" than any other country in the world, and almost four times that of the United States. Yet that only matters if procurement processes require confirmation that the wood originates from a managed or certified forest.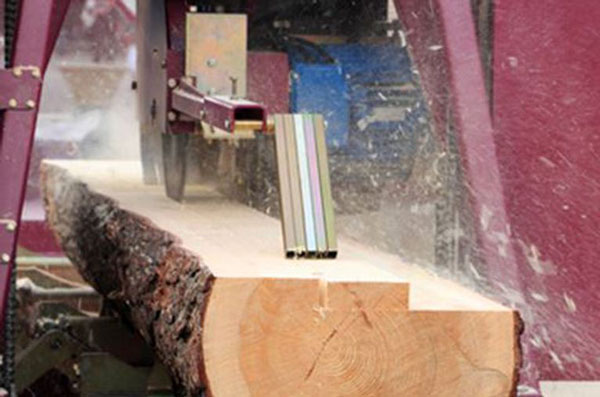 According to data published by the International Association for Mass Timber Construction, Europe produces half of the world's mass timber. Much of it finds its way to Canada. Without proof of certification, it is difficult to know how well-managed the source forest really is, if at all, and therefore difficult to develop accurate life cycle assessments (LCA).
There is also a basic premise that in a managed forest, harvested trees are replaced by new planting. However, most forestry scientists acknowledge that replanted trees will take decades to capture and hold as much carbon as the old forest they replace.
This is highlighted in a study titled, Determining the Carbon Footprint of Wood, sponsored by the Portland Cement Association. It says harvesting trees at 25-year intervals eliminates "the opportunity for (each) tree to sequester an additional 380 pounds of carbon if harvested at 120 years. If harvested at 220 years, well within the natural lifespan of the tree, an additional 940 pounds of carbon could be sequestered. Using this (25-year interval) approach, each tree harvested causes a negative carbon sequestration of over one-half ton." 
The study also cites 2008 research authored by Heiken, Jelen and Stevens which claims that as little as 15 per cent of the initial carbon stored in a live tree is retained in forest products, with some of it lost to the burning of debris during harvesting.
The forest floor itself depends on trees for carbon sequestration as well. A Penn State University study titled How Forests Store Carbon, explains how "removing individual trees disturbs the soils in the local area. These soils also hold carbon and frequent disturbance over time can turn soils from a carbon sink to a carbon source."
Other research looks beyond the carbon impact of tree harvesting to the processing of wood, notably A Life Cycle Assessment of Hardwood Lumber Production in the Northeast and North Central United States.
Although limited in scope geographically and focussed on hardwood only, the study illuminates the impact of emissions and waste from forest establishment, forest management and harvesting of trees through to final departure from the mill gate as planed lumber. Its detailed findings demonstrate how much carbon emissions can range as a result of variations in forest-to-mill transportation distances and power source options for the numerous mills operations. 
That's only the start of MTC's journey, however. More carbon emissions result from the transportation and processing required to produce MTC components.
Better insight into the use of mass timber components will hopefully result from a recently announced joint initiative by the Timber Finance Initiative, Green Canopy NODE, South Pole and Gordian Knot Strategies. They intend to develop a globally applicable carbon credit methodology for MTC in Verra's Verified Carbon Standard (VCS) GHG crediting program.
More transparency on the true carbon story behind MTC is required if owners and designers are to make fully informed decisions. LCAs are only as accurate as the data on which they are based.
John Bleasby is a Coldwater, Ont.-based freelance writer. Send comments and Climate and Construction column ideas to editor@dailycommercialnews.com.