Building Information Modeling (BIM) is a resource tool that can open visual doors for a variety of projects not only in new construction (where it is commonly used to detect design and utility clashes), said Katherine Kirwan, virtual design and construction manager for Turner Construction Company in Vancouver.
Kirwan, who will present at the 2018 Buildex conference on BIM's versatility (WO3 — Beyond clash detection for BIM), said Turner — which is known for building renovations and tenant improvements – has used BIM for 10 years in North America and since 2015 in Canada. The Buildex session is geared to show building owners, project managers and general contractors how visuals can deliver a project more efficiently by providing visual information.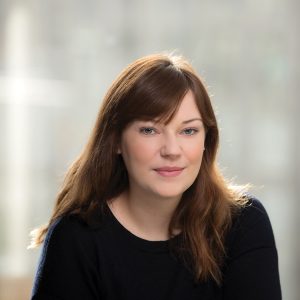 Turner's philosophy, she said, is to model twice and build once, reducing re-work and delays to the schedule, which ultimately saves clients and the company money.
Current and previous examples of projects where Turner has used BIM include the Miller Thomson office renovation, the 16-storey Metro Vancouver headquarters project in Burnaby at the Metrotower III building, the Watson Goepel LLP law firm in downtown Vancouver, the new University of British Columbia facility, the UHN Princess Margaret hospital project and the Mondelez East York Bakery project in Toronto.
BIM is not one particular piece of software. "Amassing a software library suitable for your project is key to the success of a BIM project," said Kirwan. "We have invested in a number of programs from Autodesk, such as Revit and Navisworks, as well as software from Synchro, SketchUp and an array of other sources."
Kirwan said it doesn't always make sense to use one type of modelling throughout a project as different programs can bring various advantages to the modelling process to achieve the desired outcome at that various critical points in time.
When Turner was pursuing the Princess Margaret Hospital project, the company wanted to demonstrate its' understanding of the complexities associated with construction in an active hospital. It identified key areas where access was critical such as the main hospital entrance. It was able to create several videos which showed its construction approach and hoarding locations in proximity to pedestrian, visitor and emergency vehicles.
"During project construction, we created a similar video for the interior of the project, demonstrating the impact of interior scaffolding on patient access to the various clinics and outpatient facilities," she said, adding video use was "more effective and easier to understand than just marking up a two-dimensional floor plan."
Turner also uses BIM programs to provide the owner and general contractor with the ability to not just plan the space but capture information within the building.
"We can use three-dimensional laser scanning to accurately capture the current conditions of a site and have a better understanding of the layout of any existing systems, such as duct work or sprinkler lines, in a space," she said. It can be sent to stakeholders who may have to work on that layout and who may input into the final design.
Such information has traditionally been captured on two-dimensional drawings or plans, but owners are not always comfortable with reading blueprints.
"I think that in the design and construction industry, we are so used to reading flat, black and white two-dimensional drawings that we forget that our owners are not used to looking at them," Kirwan said. A building owner may also not comprehend the full impact of some aspect on the drawing.
"We use three dimensional models to create construction sequence videos or four dimensional animations," Kirwan said.
The projection schedule can then be tied to the three dimensional model and simulate the construction process.
Producing a virtual mock-up is faster and cheaper than building a physical one, and changes to the model can easily be made in a matter of minutes or hours. That ability to see downstream also can cut down on change-orders as building owners look at a phase of the project on site and decide on change.
"We also use our models to calculate quantities — if we model a building correctly, we can quantify how much soil excavation is required, or how much concrete is needed to pour columns or a floor slab," she said. An additional advantage is the ability for sub-trades to use the model to prefabricate material prior to hitting site, eliminating unnecessary waste.  By building off-site in a controlled setting the quality of workmanship increases significantly too.
Another advantage of creating visuals that utilize a 360 degree camera view is the ability to share information with individuals even if they are in other regions or countries.
"They can walk through 360 degree images of their project by clicking a web link in an email," she said.
Using BIM technology can delineate the differences between what is a reality and what is not. She said that when a project is started, Turner will look at the two-dimensional drawings of what existed for a structure when it was built or previously renovated and what is there at the time of the improvements.
Occasionally, any differences are small enough to absorb. But, when there are structural changes that are different, a new 360 degree scan can begin the process of sharing that information and moving towards the finished project.
Turner, which has completed and undertaken projects using the Integrated Project Delivery (IPD) model — a delivery model relatively new to the industry that stresses a team approach — has found BIM useful for circumventing problems in these shared risk contracts as problems are spotted prior to going into the field.
"Our motto is 'it can never be a field issue,' " she said.