A new app is aiming to alleviate industry hiring hurdles.
Faber Connect is a Vancouver-based online marketplace that connects construction workers looking for jobs with companies looking to hire.
"The app is super simple, its purpose is to connect workers with those hiring in their area, and to give visibility to the industry to those who normally wouldn't have it," said Faber Technologies CEO and co-founder Sebastian Jacob.
The project began a year-and-a-half ago as a research project at the University of British Columbia, Jacob said, and a year ago he and his partners went down to San Francisco to build the platform.
"The app has been live for a year, and right now it's all over Vancouver and in northern B.C. We're expanding to Vancouver Island and looking to introduce it in Toronto in the next couple of months," he said.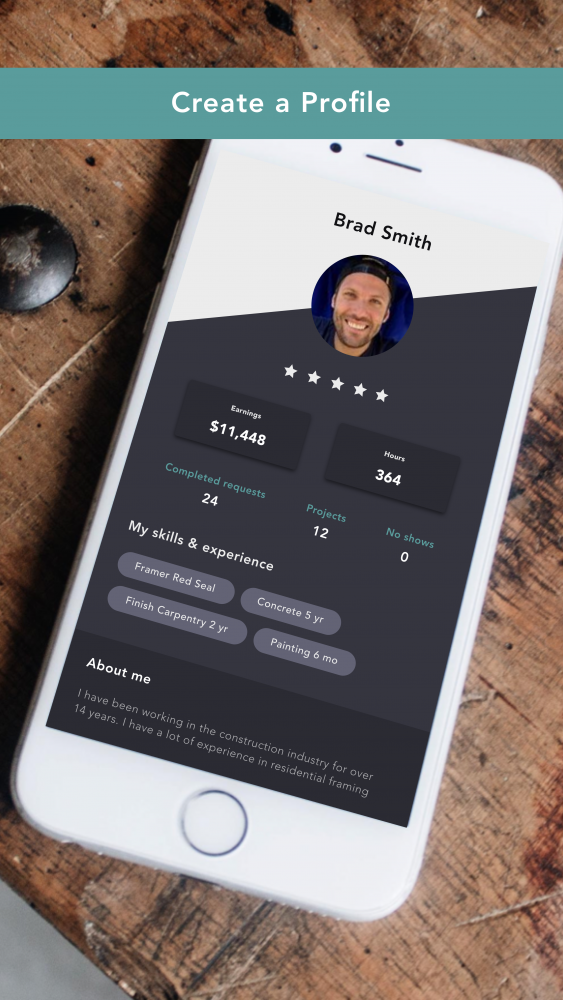 Employers use the app by selecting the type of worker they're looking for, viewing matches and then picking the best worker based on ratings for skills, experience, previous references, punctuality and other relevant criteria.
The app also handles invoicing on a weekly basis by allowing the employer to review worker hours and payments are made via the Stripe online payment platform. Workers sign up via the faberconnect.com website or the app.
Up to now, Jacob said, hiring has been a "blind trial process," with resumes sent via email and interviews.
"Every worker (on the platform) is verified by our team, and that way once the connection is made and an employer has seen a worker's profile, they can see their skills and which past projects they've worked on. We want to eliminate trial and error," Jacob said.
Jacob previously worked on DoorDash's expansion of its food delivery app into the Vancouver market, which he said convinced him his construction app was viable.
"We could apply the same market platform to construction," he said.
Team members at Faber also had experience in construction and other related industries, from real estate to hands-on work on construction sites, he added.
While in the research phase the app was targeted at single-family residential "mom and pop" firms, Jacob said, "but as the platform came to fruition, we saw there was an exponentially higher need for more workers at the commercial level. That's what's dominating our platform."
The company has also had inquiries from laterally-related industries looking to use the app, he added.
"We've had a lot of interest from outside parties to take the platform and use it for natural resources, manufacturing and the film industry," he said.
"But right now we're 100 per cent focused on construction," said Faber chief revenue officer John Reid.
Reception to the app from within the industry has also been positive, Jacob added.
"We've had a great response from construction associations. They have been feeling and hearing about the trades shortage problem from all their members, so they're always very intrigued to hear our new approach to solving it," Jacob said.
"We have since become members of the Vancouver Regional Construction Association, the Greater Vancouver Home Builders' Association, the Urban Development Institute and we're partnering with the British Columbia Institute of Technology to help funnel interested young people into trades programs."