Going green isn't just about reducing energy consumption. We also need to change how we view and use the materials that make up all aspects of daily life.
That's why one University of Regina professor has started collecting old COVID-19 masks and is turning them into various building materials by splicing them with things like sand and used rubber.
"It's not only important from an environmental view but you need to look at it from an economic perspective as well," said Dr. Denise Stilling, associate professor of industrial systems engineering.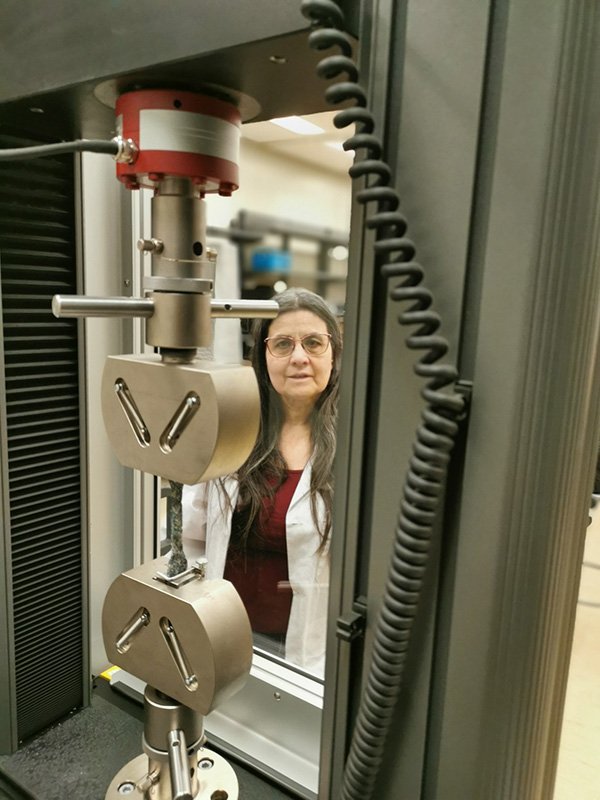 "When we talk about green for the environment, for sustainability, we also have to look at green being like that green dollar bill in in your pocket."
She said reusing waste materials like the polypropylene in medical masks reduces the overall tax burden of managing single-use throwaway items and promotes a circular economy.
But the research project is in its early phases and in many ways Stilling and her team of graduate students are building a library of knowledge as to how these materials can function when combined with different ingredients.
It all starts with collecting masks. Stilling worked out a deal with the university where she can collect disposable medical masks from various collection areas throughout the university.
She cuts the masks down into strips, then puts them through a grinder to make the material very fine.
Then the fun begins.
The first step to developing new materials is understanding the properties they contain. Her team is creating extensive data sheets that mark the different recipes that go into a specific batch of product and then they perform extensive testing to discover how varying levels of ingredients change things like tensile strength, compression strength, ductility and load bearing capability.
Some examples of the materials at play are playground sand which is sifted into coarse and fine categories, crushed tire rubber and flax.
"I've got all my ingredients just like I'm baking a cake and then I put different combinations: 50 per cent of the polypropylene mask and 20 per cent of the crushed tire, 20 per cent of the sand and 10 per cent of the residue and I'd make all these different combinations.
"Then I put it into a compression mold and heat it up. As the plastic is melting, its density is going to go down and so I keep tidying or torquing on the bolts, so I know exactly what kind of pressure I have. Once I make this composite, I follow the American standard for testing machinery materials."
Building this library is essential to figuring out applications, but Stilling already has many in mind.
She noted using more tire makes the final product more resilient to impacts, meaning it can be deformed by pressure and then spring back into its original shape.
"This can be good for something like speedbumps or guardrails and bumpers. Things that need to absorb an impact and protect an object while not harming whatever is hitting it."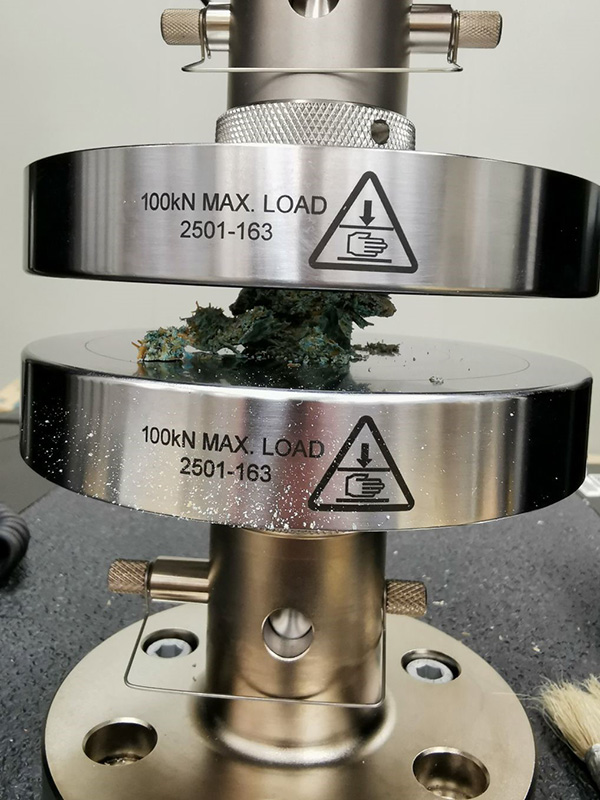 It could also be used as a sound and energy absorbing material working to muffle vibrations from machinery, she said.
She said adding more sand can make the material have a greater compression strength.
While the materials are not going to replace heavy load bearing construction products like steel and wood, she said they have practical applications in everyday life from building a bookshelf, making paving stones, building play structures for children or small structures like a ramp for animals.
At the heart of what the team is doing is shifting away from the throwaway culture that has defined production for the past several decades. She said one of the benefits of this material is if a product breaks in use it can be remolded into exactly what it was without extra additives.
Though your next house isn't going to be built out of discarded COVID masks anytime soon, Stilling said her team is considering the possibility of materials being developed through the project that can be used in larger scale construction thanks to the building blocks she is setting.
"I'm hoping that I'm contributing in some way so that we can leapfrog into some pretty amazing inventions and discoveries."
Through the project she is also exploring the creation of functionally-graded materials thanks to a thesis by one of her students, Sehul Mehta.
A functionally-graded material essentially has different properties at different parts of the whole.
"Put the higher strength material where you need it. Like, when you actually look at a connecting rod or a crank arm, where there's the highest load it is bigger, and then where it connects to the connecting rod it tapers down."