The prevention of barn fires was top of mind, as always, at the Canadian Farm Builders Association (CFBA) annual meeting held in Stratford, Ont. recently.
Morning sessions on electrical installations in buildings housing livestock and on proposed revisions to the National Farm Building Code touched on the topic and at the end of the day, farm insurance expert Jim Zyta of Heartland Farm Mutual made a compelling case for the farm constructors attending the conference to help reduce barn fires by educating their clients, in light of new statistics showing losses from farm fires are on the rise due to size and severity, not number of incidents.
It doesn't have to continue that way, Zyta said.
"Insurance has a lot of things going on and I know you want me to say rates are going to get cheaper but with the cost of building materials going up, labour costs, the minimum wage, these little plugs causing fire, it is going to be tough but I think we have ways of controlling and minimizing premiums," he said.
Between 2011 and 2016 there were 40 injuries and one death related to farm fires, the Ontario Ministry of Agriculture reports on its website.
When the cause is determined, faulty electrical systems are often the problem, leading the way in causing 40 per cent of barn fires. In 2014, the Ontario fire marshal reported 150 barn fires with estimated losses of over $28.4 million for buildings and equipment.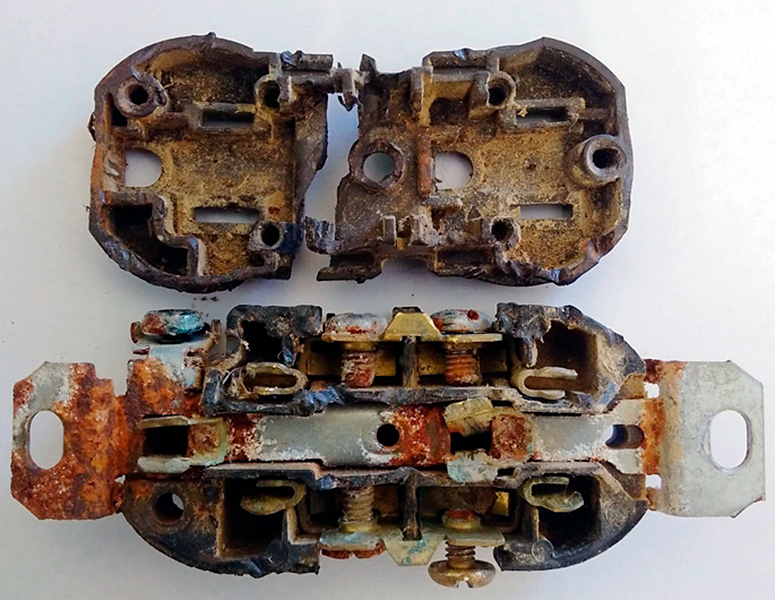 Zyta told CFBA delegates agricultural risk profiles have changed drastically in recent years due to an increase in the number of large-scale operations and the advent of high-tech equipment among other reasons.
While the number of barn fires has declined, the average claim size continues to rise, he said. Farms with hogs, dairy and poultry are the worst performers, while cash crops, equine farms and grain elevators are safer. Heartland keeps statistics of the thousands of farm inspections its inspectors undertake each year.
"Starting at 5:30 a.m., we do inspections, looking for ignition sources, issues with ventilation, corrosion, thermal anomalies, loose connections in a high-voltage panel, trying to educate farmers on risks, exposure levels too high, outstanding recommendations from my last visit, inefficiencies, environmental exposures, material changes in risk since I was last out," he recounted.
Records from 2017 showed that electrical irregularities topped the list of problems identified. First was general electrical, then electrical equipment in confinement barns — containing livestock — then the use of extension cords.
"Extension cords, that blows our mind," he said. "Extension cords are used everywhere throughout farm operations. It is easier than to hardwire the operation."
Rate stability is achievable for those who are willing to embrace risk management, Zyta said.
Strategies to control risk include reducing open ignition sources, using arc fault and ground fault protection and controlling the spread of fire with firestops, he said.
"When you don't have firewalls the fire whips through the facility and it is down to the ground in half an hour," Zyta said.
Separating buildings by at least 80 feet serves a similar purpose, he noted.
New builds or renovations should incorporate aggressive fire suppression systems such as detection systems, alarms, smoke detectors and other newer technologies that are tremendous fire retardants, he said.
"We don't believe sprinkler systems are the answer in agricultural facilities," said Zyta.
Another practice he recommends is broad pre-planning consultation before new builds.
"When our client is involved in rebuilding, we want to get involved in advance," Zyta said. "We believe strongly before the cement gets poured, before things get rolling, the insurance company, its risk inspection department, should be involved with the contractor, the building officials, the fire department.
"If someone says, 'fire prevention preplanning, I don't want to bring the fire department through,' well, you are going to have a higher rate than someone who believes in it."