Government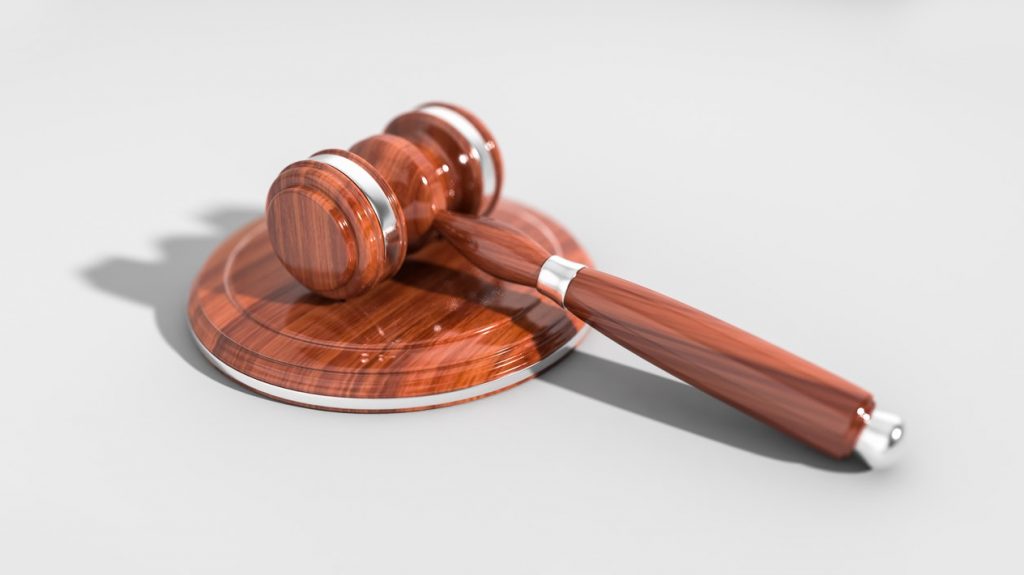 TORONTO — The federal government has reached an "alternative measures agreement" with Barclay Construction Group in resolution of a case where sediment-contaminated water was deposited into Lake Ontario. The agreement, as recommended by the court, was en...
Latest News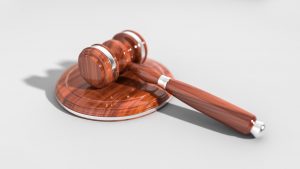 TORONTO — The federal government has reached an "alternative measures agreement"...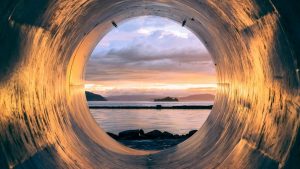 CHARLOTTETOWN — Prince Edward Island's government is imposing a moratorium on ne...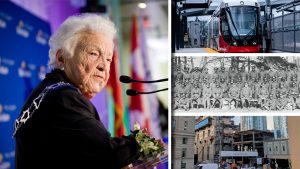 Your top DCN headlines this week cover industry reaction to the passing of long-...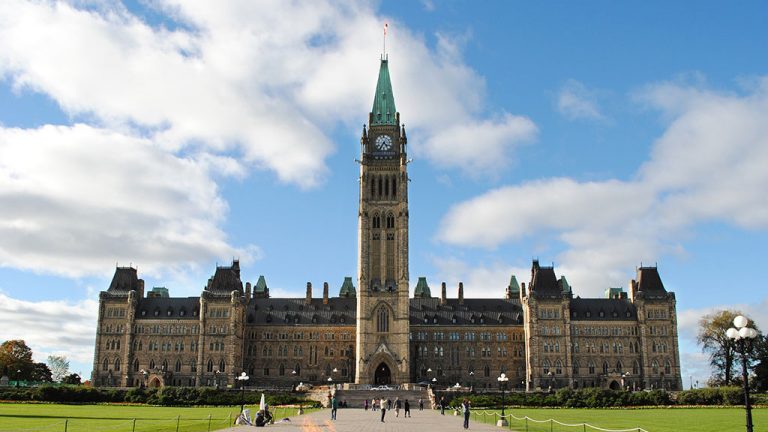 OTTAWA — Dominic Barton, the former global managing director of McKinsey & C...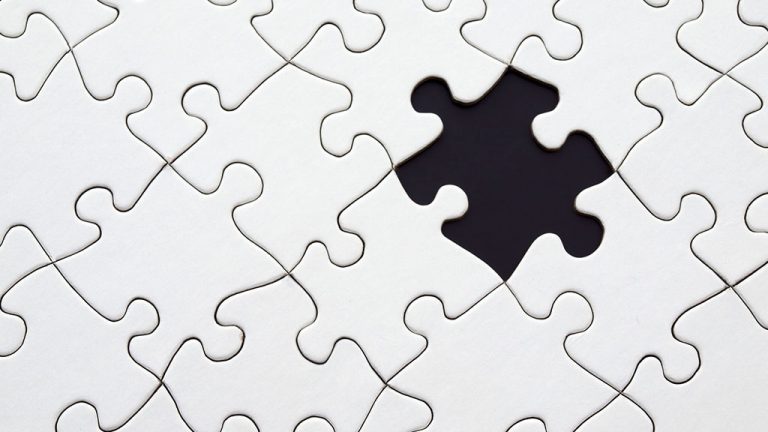 OTTAWA — Ottawa Mayor Mark Sutcliffe says the city needs financial support from...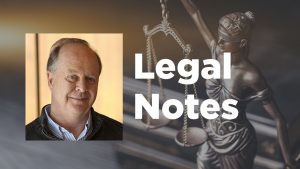 During development projects or building improvements, some of the work might rea...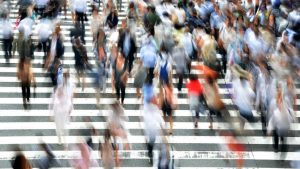 OTTAWA - Experts say Canada's plan to increase immigration may ease some pressur...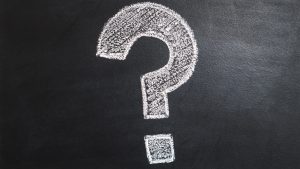 OTTAWA — A parliamentary committee voted Tuesday (Jan. 31) to examine a recent e...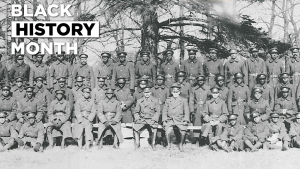 A celebration of the No. 2 Construction Battalion, the first and only all-Black...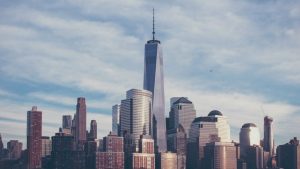 NEW YORK - New day, new tunnel. President Joe Biden is ready to showcase a $292...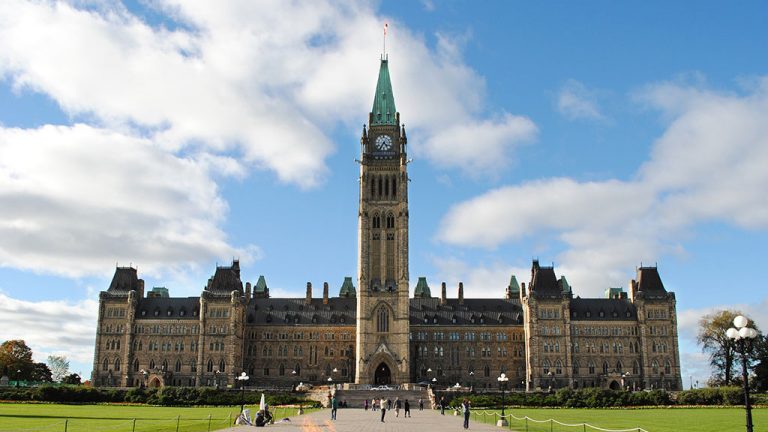 OTTAWA — A researcher testifying before a parliamentary committee on the rise in...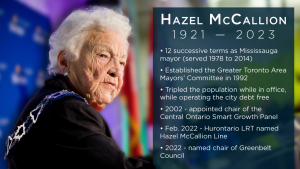 Former Mississauga Mayor Hazel McCallion is being remembered by construction sta...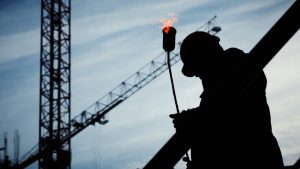 OTTAWA — The federal government has set aside billions of dollars to quickly bui...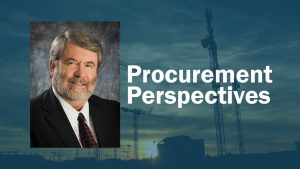 Like all corporations, municipalities must act through agents if they are to act...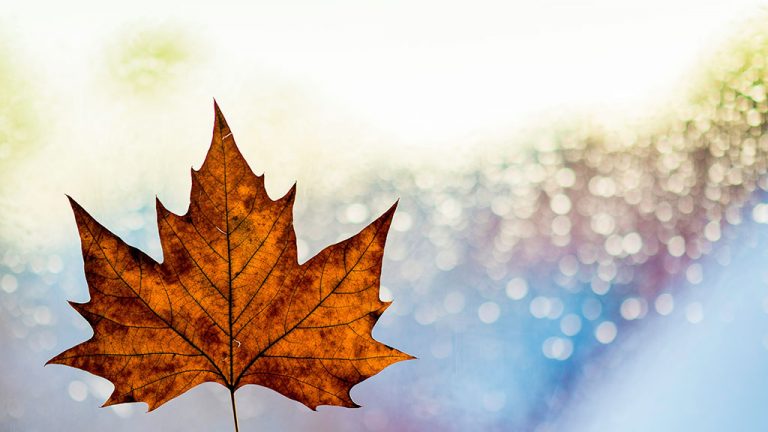 MOBERT, ONT. — The Canada Infrastructure Bank (CIB) and Netmizaaggamig Nishnaabe...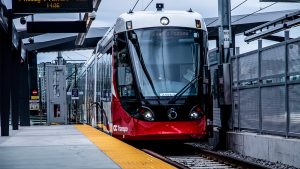 OTTAWA — The City of Ottawa and Rideau Transit Group have reached an out-of-cour...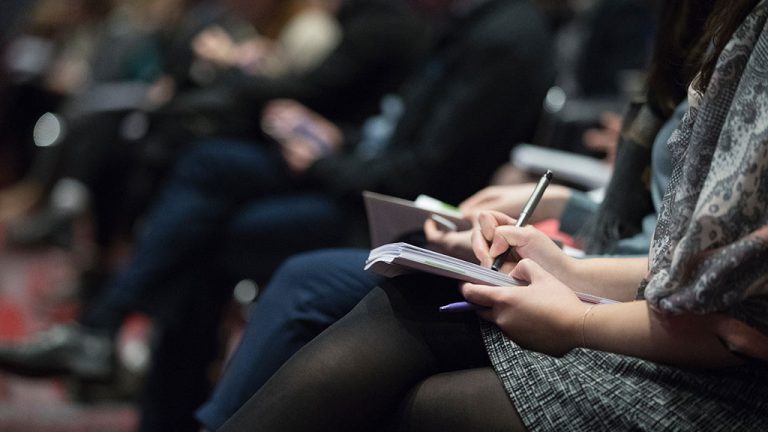 TORONTO — Provincial and municipal leaders got the opportunity to discuss rural...
MISSISSAUGA, ONT. - Hazel McCallion, who led one of Canada's largest cities into...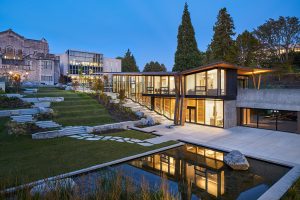 OTTAWA — Gov. Gen. Mary Simon presented Canada's top architecture and landscape...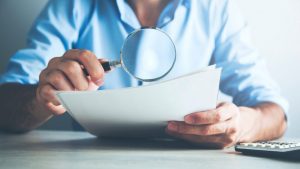 PITTSBURGH - Investigators looking into the collapse of a Pittsburgh bridge near...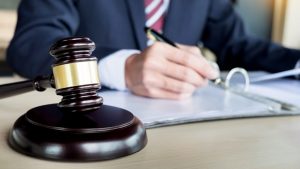 MONTREAL — A Quebec Innu community is suing Hydro-Quebec for $2.2-billion, claim...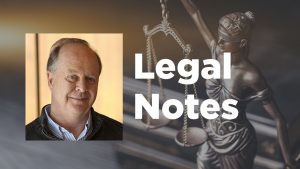 In early January, the Liquor Control Board of Ontario (LCBO) made a public annou...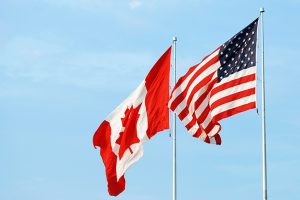 WASHINGTON - Canada's international trade minister says the United States appear...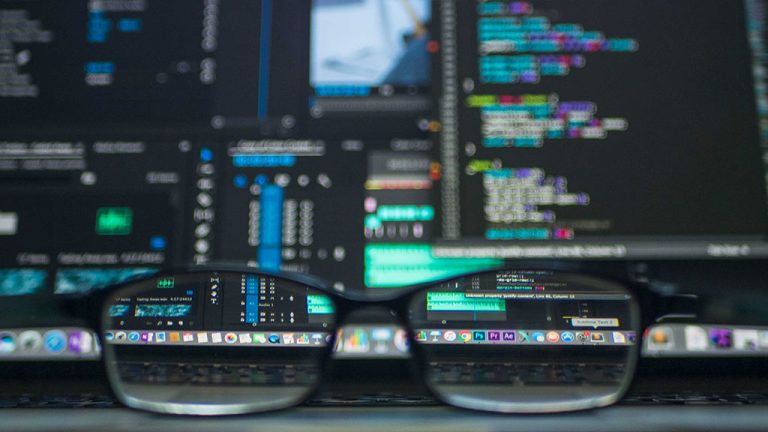 ALEXANDRIA, VA. - Amazon Web Services plans to invest $35 billion in new data ce...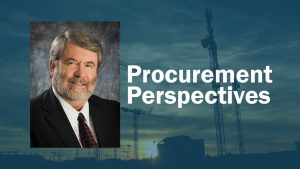 The science of store (or stock) management is an integral aspect of systematic p...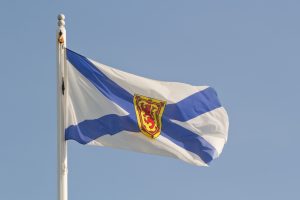 HALIFAX - Prominent members of Nova Scotia's Black community are supporting a bi...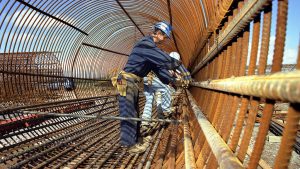 MISSISSAUGA, ONT. — The federal government recently announced it has doubled the...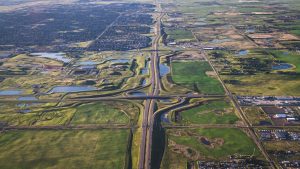 The Ontario Road Builders' Association's (ORBA) annual convention will focus on...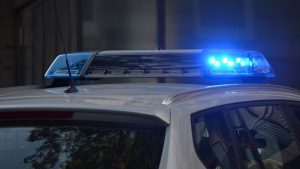 WHITBY, ONT. — A 33-year-old Markham, Ont. man has been arrested and Durham Poli...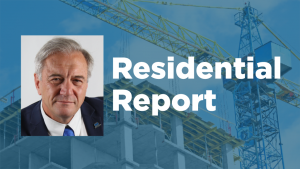 Welcome to the Residential Report, a monthly column featuring news and insight...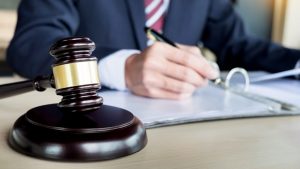 TORONTO - Ontario's integrity commissioner and auditor general both announced th...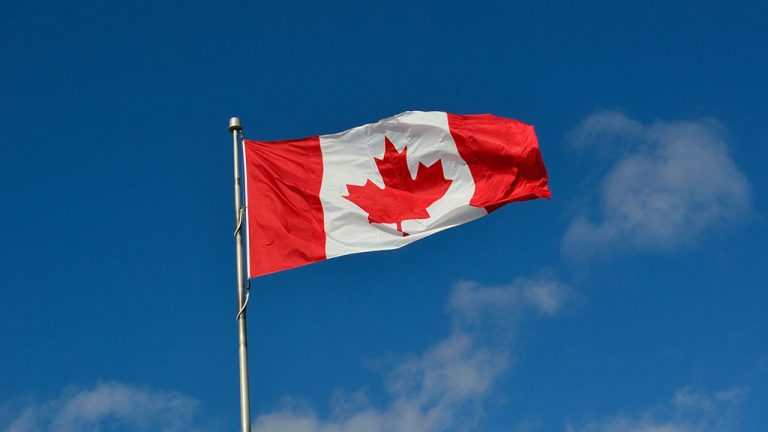 OTTAWA — The Government of Canada is now accepting applications for new construc...
More
Most Read News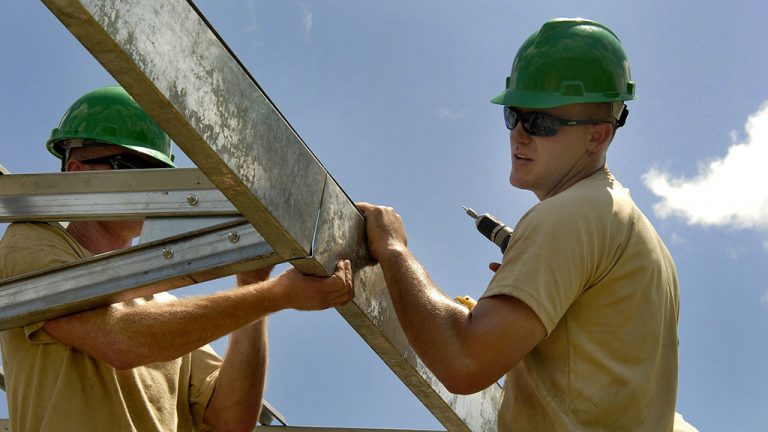 ARLINGTON, VA. — Falling prices for diesel fuel, lumber and steel cooled inflati...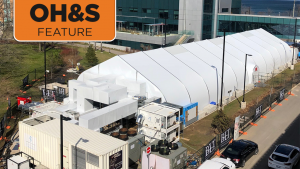 Like other sectors of the Canadian economy, the health care industry wants to sp...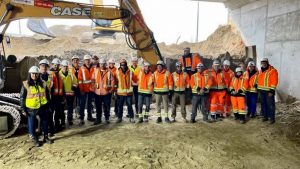 MISSISSAUGA, ONT. — It took LIUNA Local 183 crews 55 hours straight under a busy...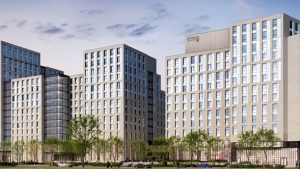 With lack of student housing now a significant problem, Hamilton, Ont.'s McMaste...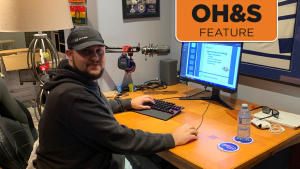 It's been a long and hard road for construction worker Jacob Hurl, who was trapp...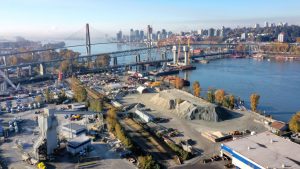 When it comes to the market outlook for 2023, the industry is going to see a con...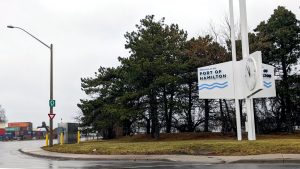 Hamilton-Oshawa Port Au-thority (HOPA) executive Jonathan Wetselaar delivered th...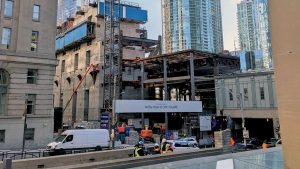 Panellists at a recent construction forecast event expressed both short-term and...