The wireless world is waiting for 5G technology to elevate the capabilities of mobile devices. While the first iterations of the new mobile technology will utilize the old 4G infrastructure, realizing the full potential of the new system will require the efforts of a team of engineers and skilled tradespeople, from electricians to tower erectors and cable installers.
In a recent report, the Canadian Wireless Telecommunications Association (CWTA) estimates the implementation will create more than 150,000 short-term jobs — including construction positions — between 2020 and 2026. Companies will invest an estimated $26 billion to bring the networks to functionality.
5G will offer Canadian consumers and businesses 20-gigabyte-per-second peak data rates. Just as important, the new protocol has the potential to reduce latency, the delay as packets of information travel through the network, tenfold.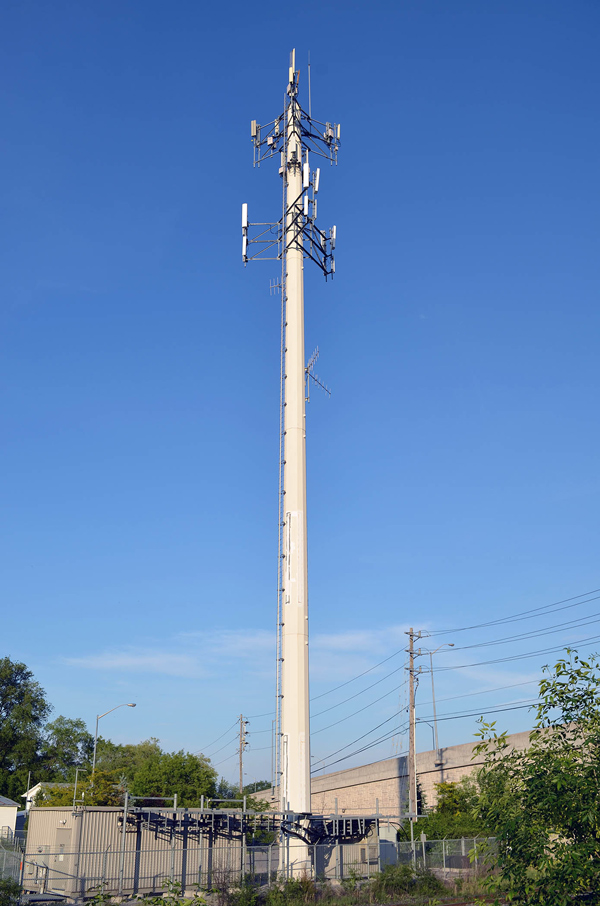 The implementation of 5G will offer revolutionary capabilities to wireless networks. Massively increased throughput will allow 5G to power smart factory and smart city applications, predictive maintenance systems in the oilsands, ambulances fully connected to hospital emergency rooms, telemedicine, remote robotic surgery and autonomous vehicle systems.
It's the reduction in latency that will allow remote equipment such as medical devices to respond without the hesitation currently caused by signal delays. Consumers will be able to use their mobile devices to experience fully realized immersive entertainment, including augmented and virtual reality.
Canada's current cellular network is supported by approximately 33,000 large towers of up to 200 feet in height. The new protocol will require many more precisely located towers — an estimated 273,000 — at much shorter height. Some of these towers would cover areas as small as 50 to 100 feet in diameter.
In many cases, the shoebox-sized cell devices required to enable the network could be affixed to lamp posts and utility poles, but the CWTA report notes no suitable permitting process has yet been developed to streamline their installation.
South of the border, the Wireless Infrastructure Association (WIA) represents the trade associations and companies that build wireless communication infrastructure.
"The first iteration of 5G is being built on the backbone of 4G," says Rikin Thakker, a member of WIA's Innovation and Technology Council and vice-president of telecommunications and spectrum policy at the U.S. Multicultural Media, Telecom and Internet Council. "We refer to this first phase of 5G as the non-standalone (NSA) standard, with U.S. providers set to begin marketing their services as early as next year."
NSA service will require hardware upgrades, base station upgrades and replacement of some existing antennas.
Thakker notes 4G base station towers until now relied on physical coaxial cables to connect the base stations to the antenna at the tower. The backhaul — the connection between the tower and the cellular operators' core networks — has been fibre for 4G.
However, some base stations are now crowded with equipment from multiple service providers and the cables are becoming obtrusive. As towers are upgraded, these will be replaced by lighter, more efficient fibre optic cables.
Contractors will also be reconfiguring "fronthaul" cabling.
"Before, we had base station equipment on the ground and coaxial cable running to the antenna on the top of the tower," says Thakker. "We're reducing signal loss by locating the new, smaller base station equipment on the top of the tower next to the antenna. New fibre will be run down to the ground."
The many shorter towers will be adapted from existing infrastructure or newly erected to "densify" the network. These will require both electric power and fibre connections.
5G systems also have the potential to disrupt the way homes, businesses and public venues are connected to cable and Internet services.
"Currently, your cable company has to come to your house with fibre or coaxial cable," says Joe Mullin, a member of WIA's Innovation and Technology Council and CTO of tower and infrastructure company InSite Wireless Group. "With 5G they could provide very high speed Internet service to a number of homes using a 5G base unit mounted on one of the smaller poles."
Contractors will also be needed to create 5G hot spots, he says, extending enhanced cellular coverage via fibre into structures such as large buildings, transit systems, convention centres, stadiums and arenas.
"For these applications we expect to see a lot of integration of the 5G infrastructure with the buildings themselves," says Mullin. "For any contractor working in the wireless communication field, 5G will provide a lot of work — both indoors and out."