TORONTO — The Buildings Show is celebrating 30 years this year and is expanding to offer a new experience through exhibits, discussions, designs and product showcases.
The show will be taking place Nov. 28 to 30 at the Metro Toronto Convention Centre.
New for 2018, the World of Concrete Toronto Pavilion, HomeBuilder & Renovator Expo and STONEX Canada will relocate in the north building and Construct Canada and PM Expo will expand in the south building to form North America's leading building design, construction and property management exhibition and education program, indicates a release issued by the Buildings Show.
The show floor will feature the latest products, solutions and technologies including:
the RYCOM Smart Tech Pavilion brings Smart Tech conversations front and centre for Canadian Real Estate Markets;
Carpenters in Action, hosted by the Carpenters' Union Local 27, expands to include innovations in formwork and scaffolding and trends and materials in interior and exterior trades;
Concrete Decor LIVE! makes its debut to showcase both the durability and beauty of decorative and architectural concrete;
the Procore Tech Pavilion shares and showcases construction technology solutions, ranging from project management to field productivity, through finance to safety;
the Concrete Canoe Innovation Showcase displays prototypes to final outcomes created by the civil engineering teams from Ryerson University and the University of Toronto; and
the Safetech Environmental Lounge provides delegates a new networking space.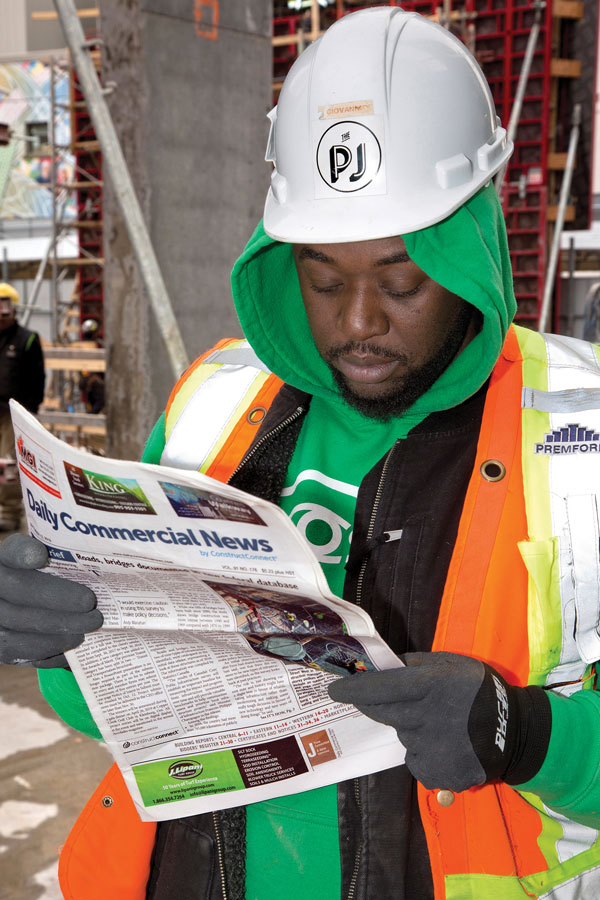 In addition, there will be a variety of seminars, panels and roundtables, which include:
the International Architectural Roundtable — Architectural Design: Shaping the Imagination (Nov. 28 at 8 a.m.) — Exploring the future of architectural design, guiding principles that shift design-thinking, how leading-edge scientific research influences the built world and more.
PM Executive Roundtable — PropTech: Transforming the CRE Industry Through Technology and Innovation (Nov. 29 at 8 a.m.) — How is PropTech transforming buildings and the way they operate through technology and innovation?
The Evolution of Real Estate: Developing People and Transforming Organizations for the Future of Work (Nov. 28 at 8:30 a.m.) — This interactive discussion will examine trends currently defining the new world of work, AI, robots and what opportunities can be seized to build more competitive, prosperous and inclusive organizations.
Canada's National Housing Strategy: Leading to a New Generation of Sustainable and Accessible Housing (Nov. 28 at 8 a.m.) — The National Housing Strategy is a 10-year, $40-million plan that will give more Canadians a place to call home.
Ask the Experts Breakfast with BASF (Nov. 28 and 29 at 7 a.m.) — Get answers to the toughest concrete challenges from industry experts.
For more information on the show, visit www.thebuildingsshow.com.