National frustration at stalled infrastructure projects like the Trans Mountain pipeline, linked with regulatory uncertainty and a lack of investor confidence, was considered the biggest national construction sector story of 2018 by stakeholders in year-end interviews.
John Gamble of the Association of Consulting Engineering Companies — Canada (ACEC), Mary Van Buren of the Canadian Construction Association (CCA) and Bob Blakely of Canada's Building Trades Unions (CBTU) also pointed to challenges in growing a skilled workforce as a second significant theme this year, while Paul de Jong of the Progressive Contractors Association of Canada (PCA) pointed to reforms in public procurement as another key issue.
Gamble, ACEC president and CEO, said the federal government's May decision to buy the Trans Mountain pipeline and related infrastructure for $4.5 billion in a bid to enable expansion was the right decision, given the circumstances.
"The big news is the Trans Mountain pipeline, not because of what happened — in terms of our industry it is still an intangible — but it is an extraordinary step by the federal government, and it underlines the issues we have about major projects in this country," he said.
"I think the government is getting a crash course of walking a mile in industry's shoes, in terms of being the proponent, and it might be instructive to them."
Van Buren, CCA president, connected the pipeline saga to a handful of issues the CCA has been lobbying on in the past year, including making Canada a better place to invest through such measures as the recently introduced accelerated capital depreciation package, increasing funding for innovation, and ensuring Canada addresses worker shortages through recruitment of underrepresented segments such as women, Indigenous Canadians, new Canadians and young people. Project permitting must be streamlined to ensure investor certainty, she said.
"The pipeline is an example of making sure there is investor confidence in Canada, in that our ask was for the government to ensure there is a transparent, predictable, consistent process and that the consultations are done as per their process so companies want to invest in Canada," she said.
Blakely, the CBTU COO, called for governments and industry stakeholders to develop a national consensus on how important infrastructure will get built in Canada.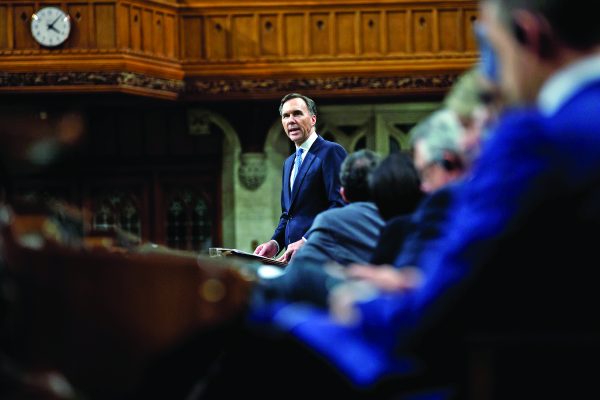 "If you live in the west, pipelines are a form of infrastructure that is incredibly important, because no one is going to invest any more money in oilsands or conventional oil unless they can move it to market," he argued, adding there is also a lack of east-west infrastructure for electrical transmission.
"There needs to be some sort of national direction, there needs to be leadership by the federal government and there needs to be co-operation by provincial and municipal governments, who are more antagonistic than they need to be."
De Jong, PCA president and CEO, said the failure to build pipelines — the cancellation of the Energy East pipeline was deemed last year's number one national story among stakeholders interviewed — reflected a lack of political finesse by government. And, he said, investors will be skittish in future if the new national environmental assessment bill, Bill C-69, is approved.
"On the oil side, we have a pipeline that is being repeatedly held up, the Trans Mountain project," said de Jong. "It really underscores that we have governments, federal, provincial, municipal, that really don't have the political will to get behind a project that provides jobs for tens of thousands of people, that contributes to GDP and ticks off all boxes on environmental and social mitigation and support."
The stakeholders differed on their approaches to building a skilled workforce. Van Buren said the CCA rejects community benefits agreements that favour local underrepresented groups, suggesting a better approach is for the industry to "reposition" its image to address the workforce shortage. Besides programs targeting the four marginalized segments, tech-savvy millennials who wish to link their work with broader social purposes also need to be recruited, she said.
Both Blakely and de Jong seized upon recent initiatives by Ontario's new Progressive Conservative government as having potential major impacts on the industry.
Blakely said the Doug Ford government's decision to cut the Ontario College of Trades comes at the worst possible time, given the urgency with which the construction sector needs to replace 250,000 jobs in the trades in short order as boomers retire. He said the jobs shortage constituted a crisis.
"I think we are in that now," Blakely said. "We are at the time where if we don't get a transfer of that skilled, technical way of thinking, the guys who have the consummate skills, when they leave, the skills leave with them."
Until now unions have taken on the major share of training new workers, with governments also introducing valuable apprenticeship and training programs, claimed Blakely, but it's time for more large firms to do their part.
De Jong praised the new Ontario government for rewriting collective bargaining and bidding rules to enable broader bidding on public projects but criticized B.C.'s NDP government for going in the other direction, restricting the workforce on two major projects to workers from traditional unions.
In Ontario, he said, the new procurement rules "allow contractors to roll up their sleeves and be innovative and competitive and more productive, all on the basis of public infrastructure money, and it is good for taxpayers."
But in B.C., "We are being told that we can't use those relationships that we have worked with and provided competitive bids with, but we to have to use a one-stop shop that takes away competitiveness and takes away mobility for workers."