The COO of Morrison Hershfield, Catherine Karakatsanis, has been honoured with the Gold Medal Ward by Engineers Canada.
Karakatsanis, a structural engineer by training, is also the former president and chair of Engineers Canada. She is one of eight recipients of the 2019 annual Engineers Canada Awards. She discussed the rewards of managing her team and the importance of promoting women in the profession during a recent Q&A.
What was your reaction upon learning you received this latest award? It is not your first.
When I received the message advising me of this prestigious award I was very moved. I thought of how grateful I am that I chose a career that I have loved and have found so meaningful.
I felt especially honoured to be recognized by my peers and by Engineers Canada, particularly given how much the engineering profession means to me. I thought of the past recipients that I have admired and felt humbled to be in their company.
Are you involved in the work that got you interested in the career in the first place, or are your management duties occupying your time?
I started out as a structural engineer at Morrison Hershfield after graduation and have held a series of technical and management roles over the years. As COO I am responsible for the technical and operational delivery of all Morrison Hershfield's projects and I provide day-to-day leadership, strategy, guidance and management for over 900 professionals. I try to create a high-performance workplace in a professional, collaborative and collegial environment that results in high quality solutions.
I no longer do engineering design work, I am involved in some of our larger projects as a project sponsor, helping resolve issues and providing overall guidance.
A couple of projects I am currently working on are the City of Edmonton Kathleen Andrews Transit Garage, a LEED Silver 38,340-square-metre building that will accommodate approximately 320 workers and 300 buses; and the VivaNext Yonge Street Project, a 10-kilometre rapid busway design build project in the Region of York.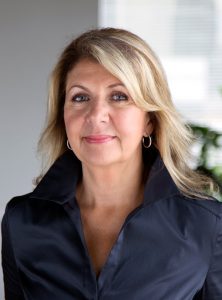 How much responsibility do you feel as a top female executive to enhance the contributions of women to the engineering profession?
The attraction and retention of women in the engineering profession is an area of great importance to me. I am very concerned about the profession's gender imbalance so I want to do whatever I can to increase the percentage of female professional engineers which still remains very low.
I believe that having a balance between the number of men and women in engineering will make it even stronger and will provide many more women with incredibly satisfying and rewarding careers. Much has been done over the years but there is a lot left to do. I want to encourage more women to pursue STEM careers, and to help eliminate bias and improve corporate culture that negatively impacts female engineers.
What are your top goals at this stage in your career?
I am very pleased that in my role as COO I can have a positive impact on the professional lives of the people that work in our firm and help our clients realize their goals. At this stage of my career I want to continue to do the best that I can and make a strong contribution in whatever I take on, whether it is at the firm or through my volunteer work.
The remaining award recipients are:
Dennis Paddock, executive director, Association of Professional Engineers and Geoscientists of Saskatchewan — Meritorious Service Award for Professional Service
Helen Wojcinski, president, Wojcinski & Associates Ltd — Meritorious Service Award for Community Service
Bradley Buckham, associate professor, mechanical engineering, University of Victoria — Medal for Distinction in Engineering Education
Inuvik Tuktoyaktuk Highway Project — National Award for an Engineering Project or Achievement
Mae Seto, associate professor marine engineering, Dalhousie University — Award for the Support of Women in the Engineering Profession
Zenon Kripki, student, chemical engineering, University of Saskatchewan — Gold Medal Student Award
The recipients will be honoured during a ceremony to be held May 23 in Quebec City.