Construction is not for everyone said students attending the Skilled Trades Tour of two Barrie, Ont.-area construction sites organized by the Barrie Construction Association (BCA) recently.
The half-dozen students interviewed during the site visits Oct. 7 are fully aware of the good money to be made and the diversity of trades opportunities available but they doubted whether peers who like to sit at desks working on computers could be easily tempted to make the skilled trades a career.
And two girls said the trades still lack a critical mass of females that would make them feel more comfortable on the job.
The students interviewed were from Bradford District High School or St. Dominic Catholic Secondary School.
About 100 students in the Simcoe County District School Board are currently participating in apprenticeship programs while attending school.
Meet the students: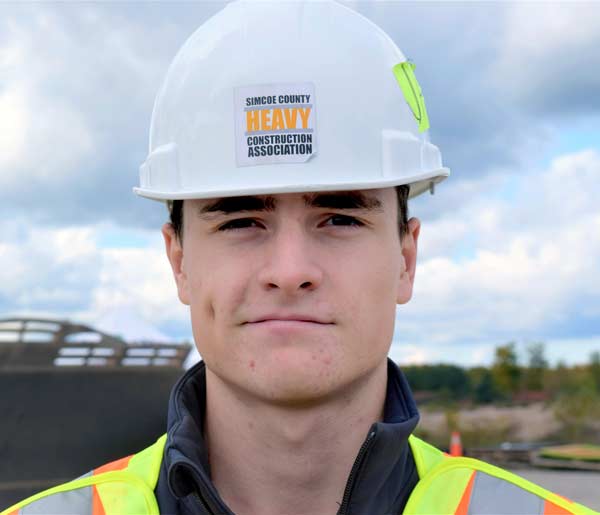 Jake Crane
17, Bradford high
Interested in: Electrical.
Commitment level: "Working with my hands is a big thing. I am better at that than with book smarts. If I pursue a career in fire (fighting), I might stop taking construction courses to pursue that."
On the training commitment: "I've got lots of time. Fire and electrical, you can do both. You work eight days a month, 24-hour shifts, as a firefighter, so there's lots of time for electrical."
Immediate future: going to fire college after high school, with the intention of studying electrical.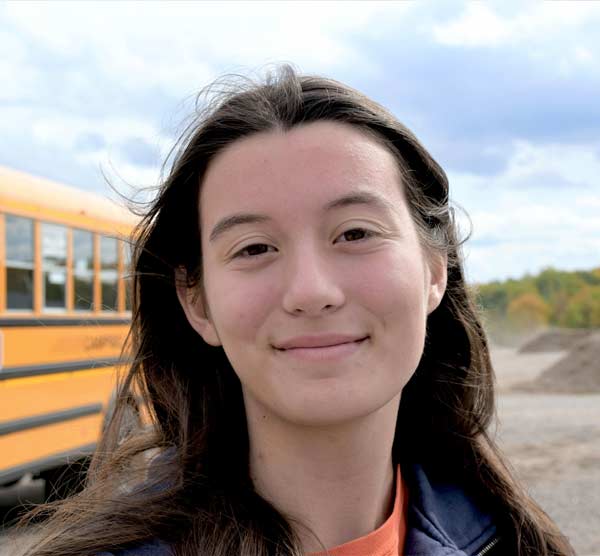 Eva Buksan
17, St. Dominic's
Interested in: Carpentry. "It is my favourite class, the woodworking shop got me interested. I like the hands-on and I like coming to these things (worksites)."
Commitment level: "It's definitely an option. It is not my first option but I would think about it for sure."
Why so few females: It's dirty, it's tiring. I feel there's a lot of stereotypes, 'girls should go to school,' but I think it is really cool for girls to go and do this."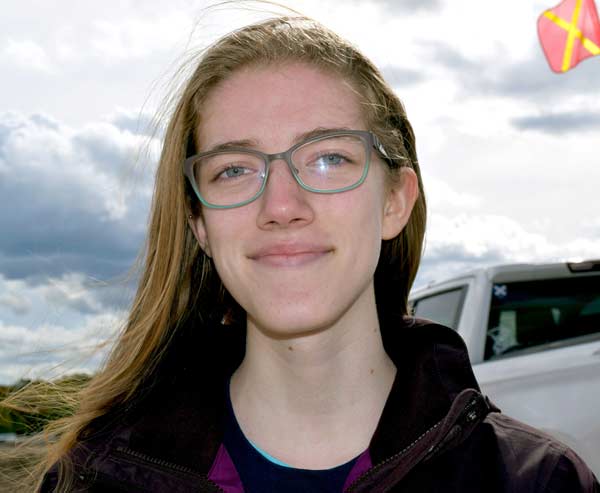 Bridget Vandenberg
17, St. Dominic's
Interested in: Construction management, welding and possibly architecture.
Commitment level: "I haven't explored anything yet, I'm still choosing."
Why construction: "My dad is a carpenter so I got exposed to that growing up."
Why so few females: "A negative is definitely being a girl, you don't see many of us in the industry. Growing up I did not see any women in the trades. It was just my dad and his friends and they are all male. It would open up a lot of pathways for women if they saw themselves."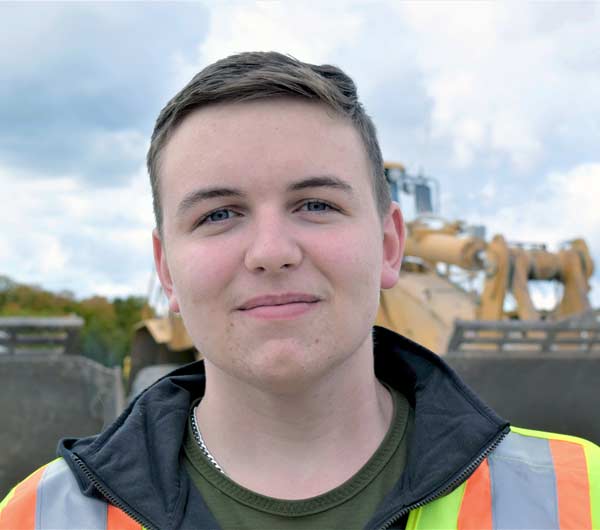 Jacob Desjardins
17, Bradford high
Interested in: Custom woodworking. Originally interested in a mechanical trade but a woodworking course in high school turned him on to that as a possible career. Working on an apprenticeship.
Commitment level: High.
Value of the BCA tour: "I definitely want to finish with more fine woodworking, as opposed to this heavier work, but this has definitely opened my eyes to the trades involved in building something as simple as an extension to a garage."
Why the trades aren't for everyone: "Some people are more interested in sitting behind a desk which is perfectly fine. We still need those people. But I don't think people recognize trades as much as they do university and college."
On job satisfaction: "I personally like the hands-on benefits of it. I enjoy getting out of bed to go build something and then look at it at the end of the day and say, I built that."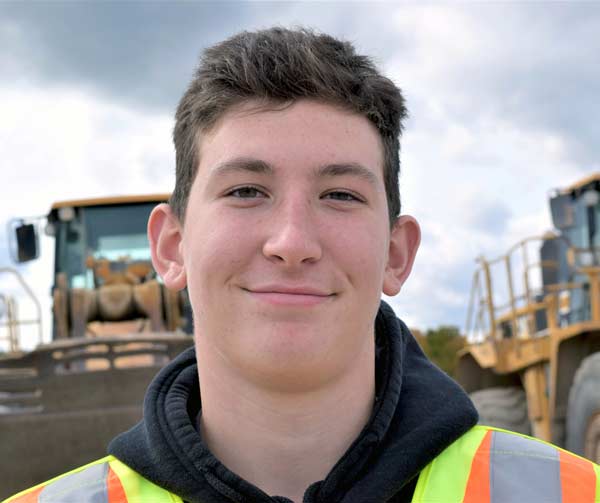 Matthew Falsarella
17, Bradford high
Interested in: Heavy construction machinery and renovations.
Commitment level: "I'm 100 per cent leaning towards a career in skilled trades. It is my passion right now. I helped my dad finish our basement when I was eight or nine and now, I have developed a skill working with heavy machinery so I am able to operate skid steers and excavators and dumpers and I think that is helping me make my decision."
Why the interest: "I'm getting good money right now. For someone my age I am getting a lot more than someone at Tim Hortons or McDonald's. I am getting a lot of satisfaction looking at the bigger projects I've worked on."
Next step: Three years of business school then taking part ownership in the family renovation business.
Who is suited for the trades: "A lot of people think it is for someone who is not intelligent. That is not the case anymore. You have to have a certain amount of intelligence to understand plans and read blueprints."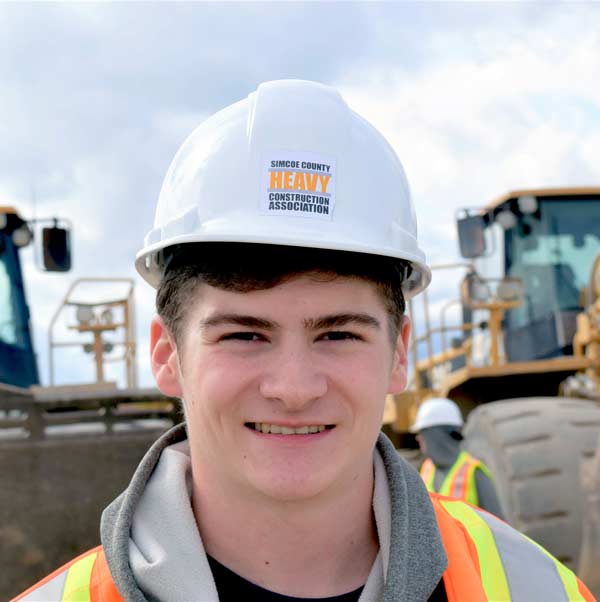 Marshall Woodcock
17, Bradford high
Interested in: Carpentry. Has done 500 hours towards his apprenticeship.
Why the trades: "To be in the trades you have to be good with your hands and be inclined mechanically. Some people just aren't, they are more book savvy. I used to do a lot of things sitting behind a computer and I absolutely hated it. Being in the trades you get to go out and see the world and be on different jobsites all the time. Obviously it is a lot of physical work and you can't be very lazy."
The trades vs. university: "I average 90 in some classes. It is a big stigma around the trades, that you can't be smart and work in the trades. I don't believe that at all. University is not always the greatest path. By the time I'm done I will have no student debt and will be making six figures a year."
Follow Don Wall on Twitter @DonWall_DCN.