MISSISSAUGA — The Ontario Asphalt Pavement Council (OAPC), a council of the Ontario Road Builders' Association (ORBA), elected Ivan Levac, assistant manager, city and commercial division, R.W. Tomlinson, as chair of the council during the association's 93rd annual general meeting.
The meeting was held during ORBA's convention in Toronto at the beginning of February. Levac is taking over the role from Rick Logozzo, general manager, Coco Paving Inc.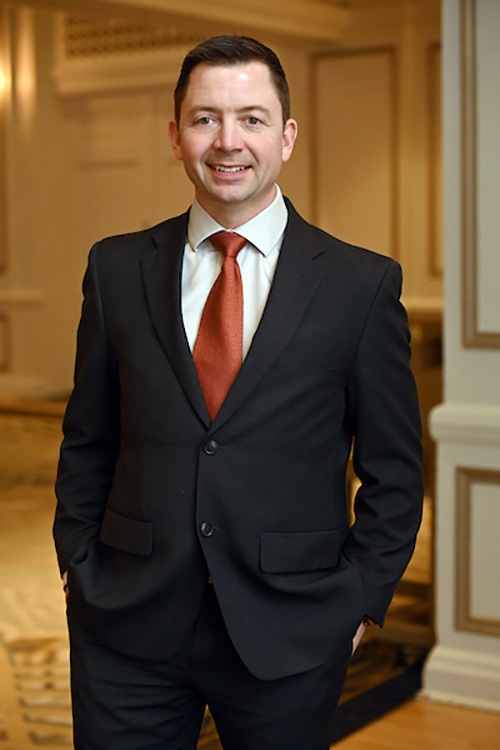 "The OAPC and ORBA have made great inroads in working together with municipal and provincial owner agencies and ministries to achieve our common goals, which include having quality asphalt pavements that last," said Levac in a statement. "With our council board, the association and our stakeholder partners we will build upon our successes to ensure we continue to uphold our mandate of excellence in asphalt pavements."
Originally from Sturgeon Falls, Ont. Levac, is now a resident of Ottawa. He is a licensed professional engineer with a Bachelor of Science in Civil Engineering from the University of Ottawa. Upon graduating he obtained a co-op position with Lafarge Canada Inc. in quality control and was also involved in working with aggregates and concrete. He worked in the Gatineau office as a lab manager for two years and later as an estimator for five years before returning to Ottawa as a construction manager, which is when he became more involved with asphalt plants.
In 2009, Coco Paving Inc. bought Lafarge Canada and Levac worked for Coco Paving from 2009 to 2013 as the assistant general manager for Ottawa and Gatineau. In 2013 he joined R.W. Tomlinson. In his current position, he oversees municipal and commercial construction operations in the greater Ottawa area and is also responsible for R.W. Tomlinson's three stationary asphalt plant operations, indicates an OAPC release.
Levac first became active in the pavers association in 2016 when he joined the board of what was then called Ontario Hot Mix Producers' Association and also became a member of the OAPC's Plant and Paving Committee. In addition to his involvement with the OAPC he served on the board of the National Capital Heavy Construction Association (NCHCA), based Ottawa, starting in 2010, and was president of the NCHCA from 2014-2015.
"Ivan has a wide range of experience in various sectors of the industry and has a significant depth of knowledge," said Logozzo in a statement. "I am confident that with the experience and passion he brings, he will successfully lead the charge for the council's continued pursuit of excellence in asphalt pavements."