The recent announcement by Ontario's Minister of Labour, Training and Skills Development (MLTSD) Monte McNaughton of the establishment of a five-member Skilled Trades Panel offers the construction sector an opportunity to contribute to the creation of a new system for the promotion and regulation of skilled trades in the province.
Stakeholders were asked in this continuing series: What lessons can we learn from the demise of the Ontario College of Trades (OCOT)? What system should replace it? What are the priorities as we aim to develop a robust construction workforce?
Ian Howcroft, CEO, Skills Ontario
"The fundamental premise that OCOT was founded on, which still exists, was to continue to ensure professional conduct and safety while increasing the number of people entering the trades to meet demand from employers.
The key is to simplify and streamline the system and leverage what's already working. While the College's goals were laudable, the process was complicated and created many barriers to focusing on the development and delivery of solutions.
The system that replaces it must balance the need for broad inclusion/consultation across the skills ecosystem with a governance structure that allows for decisions to be made and changes to be implemented to improve the system.
Promoting the trades as first-choice careers and simplifying access for employers are essential ingredients for success. The mandate of Skills Ontario is to promote skilled trades and technology careers, so it makes sense to leverage and support this, rather than to create a competing body that could split resources and limit impacts.
The government has heard from industry that there is a need to maintain high standards and compulsory certification. We need to ensure that students, parents and others are aware of the skilled trade and technology."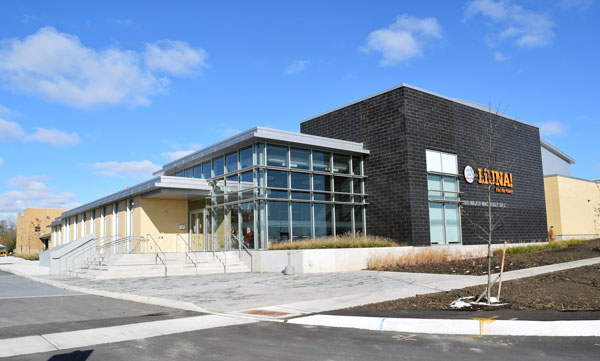 Joe Mancinelli, international VP and regional manager for Central and Eastern Canada, LIUNA
"Minister McNaughton continues to exemplify collaborative and strategic leadership in eliminating red tape for apprenticeship training and enhance opportunities in the skilled trades. LIUNA will continue its advocacy of a responsive apprenticeship model for the future, modernizing the skilled trades and optimizing career-building opportunities.
The government's announcement is a long-overdue shift to modernize a system that quite frankly is overly complex and out of focus. As we continue to advocate the skilled trades as a 'first choice' career we must ensure that all hurdles are re-evaluated and modernized, and prioritize a focus on the worker first.
LIUNA was very vocal against OCOT and the barriers and division it was placing within the industry. We need to get back to basics here. We support the implementation of a digital portal, funding for innovative and upgraded training and a panel of industry representatives. We applaud Minister McNaughton's continued efforts to bridge the gap between labour, industry and employer.
We are proud to continue working in partnership with Minister McNaughton and the Skilled Trades Panel as we modernize and rebuild a system that is imperative to the growth and prosperity of our province."
David Frame, director of government relations, Ontario General Contractors Association
"It is important that the regulation and promotion of the trades be administered and delivered completely independent of each other. The College focused on the regulatory mandate at the expense of promoting and providing opportunities in the trades.
The MLTSD should have accountability for big-picture outcomes for the success of regulating and promoting skilled trades similar to its delivery of occupational health and safety policy, enforcement and promotion.
Its function as regulator should be to assure the public that trades persons have the ability and training to deliver the services their trade requires. They must oversee the delivery of training largely through an existing network of unions, community colleges and private sector delivery. They should work with industry and labour market experts to identify needs and make sure the capacity is in place to train and accredit the future workforce.
The focus on compulsory trades needs to be modernized. We require a greater focus on skill sets and training that fit with the employers' evolving need for skilled but flexible trades persons. The trades present an outstanding opportunity for persons whom have been displaced by the recession and need a career that offers a very good living."
Karen Renkema, VP, Ontario, Progressive Contractors Association of Canada
"Created to reward and benefit special interest groups, OCOT was never truly representative of the people it was supposed to serve. It had too many mandates to ever succeed.
By increasing regulatory hurdles it worked against its primary goal: to grow the number of apprentices and help more people launch careers in the skilled trades.
The Ontario Skilled Trades Alliance has provided a position paper on what OCOT's replacement should look like. It recommends an agency with a corporate board structure so it does not cater to special interests, and instead is focused on supporting those who want to work in the trades. It would have no regulatory powers — these are best placed at the Ministry of Labour. The new agency's role should be to collect and analyze data, oversee registration and mentorship for those wanting to get into the skilled trades as well as employers wanting to participate.
The traditional scopes of practice are outdated in many trades and don't reflect reality. Let's seriously consider micro-credentialing and modular-based training.
The priority should be creating a system that works for all participants by ensuring that training is widely available, flexible and regionally based."
Follow the author on Twitter @DonWall_DCN.