The new president of the Toronto and York Region Labour Council has made history by being the first woman of colour to serve as president and although she realizes the road ahead has many obstacles, she says it's time for change.
Andria Babbington was sworn in as president of the council, which represents over 200,000 women and men in every sector of the economy including construction, at a virtual event in June. She acknowledged the COVID-19 pandemic has been challenging for workers.
"It's time for change. It's time for workers voices to be heard and respected, for their anger to be felt and for justice to be done," said Babbington during her inauguration speech. "The weight of this heavy responsibility falls on our shoulders, but we cannot be daunted by what lies ahead of us.
"Every single working person in this region requires us to stand tall and to prepare for a level of militancy and vigilance in the workplace that has not been seen for decades."
Priorities include a "just recovery" and anti-racism training
Babbington, who is taking over the role from John Cartwright who led the council for 20 years, spent the past month transitioning, listening, learning and gathering feedback from members, affiliates and heads of unions.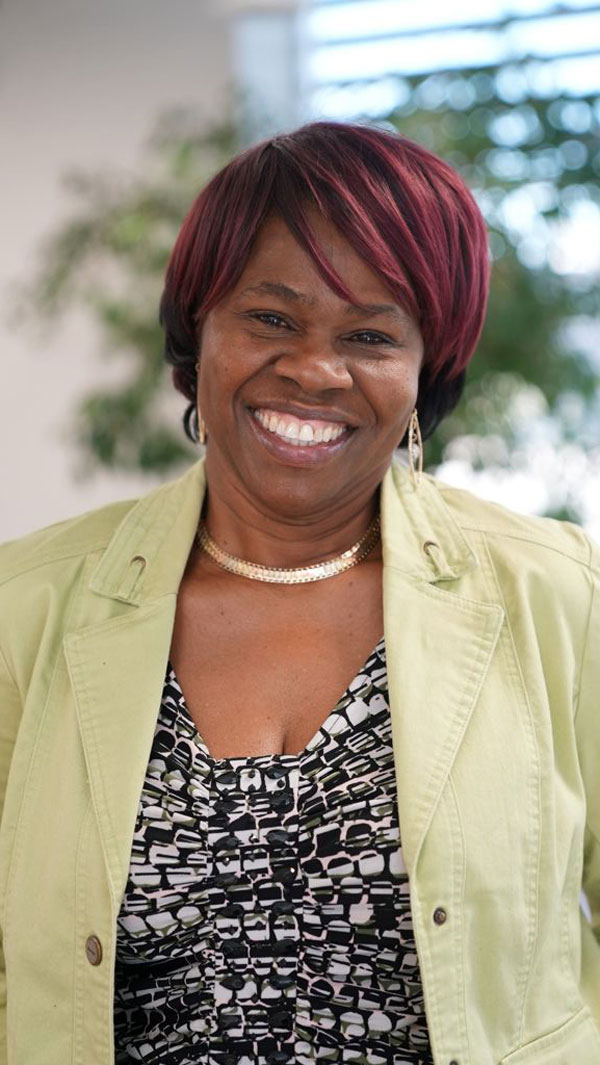 Her priorities include fighting for a just economic recovery from the pandemic; equality and justice for all workers; and growing the labour movement by increasing union density.
"I spend a lot of time trying to reach out to heads of unions hoping that we are able to sit down with each of them to talk," she explained. "What is more important is hearing from them what they want from the labour council. We're also trying to organize roundtable discussions where unions that are impacted by the pandemic can talk about the recovery and what it's going to look like.
"Last year the theme was 'A Just Recovery' and this year the theme is 'Rising Up for a Just Recovery.' It's going to be challenging for the next few months, but the important thing is the recovery phase for labour."
The council advocates on issues that are vital to working people throughout the region and one issue that impacts the construction industry in particular is racism.
"One area I am also focusing on is anti-racism training through the labour council," Babbington said. "I knew before going into that seat that there was a lot of response from labour saying they want to make a difference. I want to really take them up on that."
Looking beyond the pandemic, many people may be out a job.
"It's really important to have every sector coming together to see what we are going to do, what plans are going to be put in place to make sure worker's rights are strengthened even more," said Babbington.
It's also important to advocate the government to strengthen labour laws and employment standards for workers. It's not enough to praise essential workers during the pandemic, they need to be respected, said Babbington, adding the council and members need to mobilize for the next provincial and municipal elections.
"We must fight to ensure that workers are at the top of the ballot next summer and health and safety regulations are no longer put on the backburner," she said in her speech. "I think we can all agree we need more labour-friendly candidates running for office in Toronto and York Region."
How it all began
Babbington immigrated to Canada and joined the labour movement when she began working in the hotel sector in Toronto. As part of UNITE HERE Local 75, the union that represents hospitality and gaming, she became chief steward in her hotel at the age of 19, one of the youngest in her union's history, states her bio.
"It was shocking for me seeing the kind of treatment that hospitality workers were getting," said Babbington, adding she experienced harassment as did many of her co-workers who were also women of colour. "As a newcomer in the country I didn't have anywhere else to go, I didn't have another job. For me to survive I needed to mobilize the others."
When a seat at the labour council opened up she was encouraged to run. She has been on the labour council's executive board since 2004 and served for eight years as vice president.
"Having me at the labour council table was an opportunity to build bridges with other unions," said Babbington.
Although her job is challenging at times, it's also rewarding.
"It's my passion. I always want to make a difference in somebody's life," Babbington stated. "There are days that are really terrible…but I go back the next day because it's not only about the paycheque, it's fulfilling."
Follow the author on Twitter @DCN_Angela.