After a 15-year career in the association world, Ontario Home Builders' Association (OHBA) CEO Joe Vaccaro is leaving to start a new venture as co-founder in a new technology company that aims to create solutions for the building and development industry.
"The opportunity presented itself to join the group as a co-founder and to step out of the advocacy world and step into the business world," Vaccaro told the Daily Commercial News.
"Our focus is this: there are thousands of decisions that get made through the development process and along the way there are opportunities to streamline that process to get people into their homes faster, easier and cheaper. That's at the core of our principles and our mandate."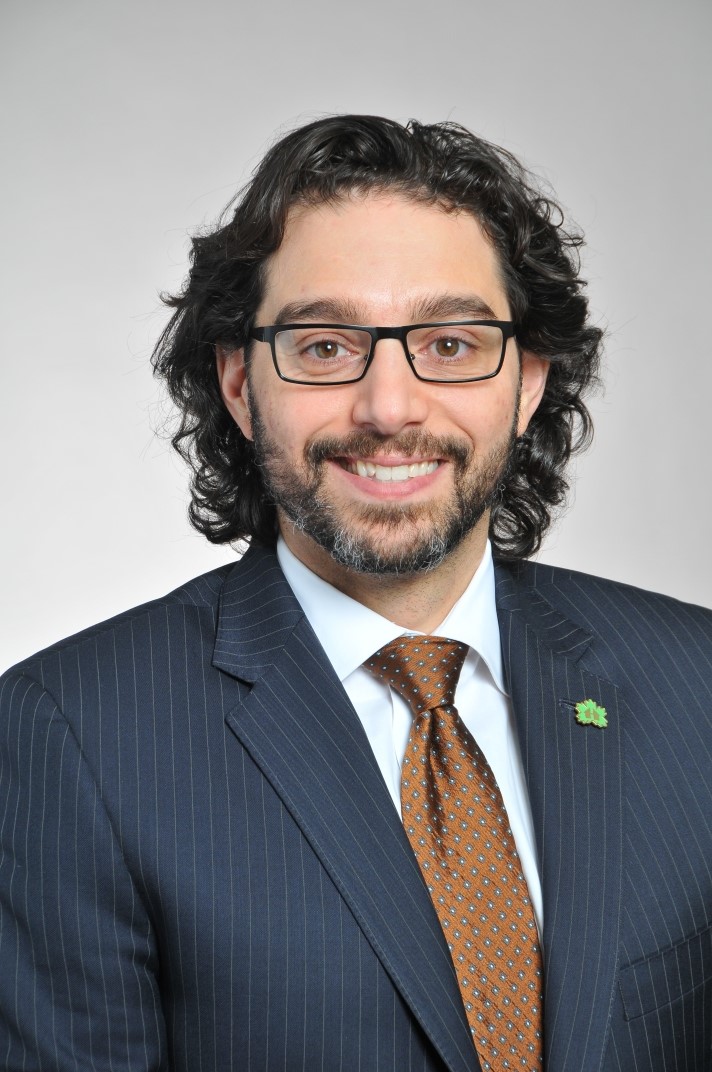 Vaccaro has already started in his new position as co-founder and president of RIOS (real estate industry operating system) Canada, a company born out of a partnership between R-LABS Canada Inc. and Teranet Inc. Vaccaro will be working with co-founder and CEO Antoni Wisniowski.
"In this new role, I will continue to be a problem-solver for our industry, with some new tools, approaches and resources to continue to make great things happen," said Vaccaro in a LinkedIn post. "We are focused on both business-to-business and business-to-government solutions to bring greater efficiencies to stakeholders in the housing and real estate development sector, solving complex housing problems with technology and innovation focused solutions."
Vaccaro started at the OHBA as manager of government relations in 2005. He then moved on to serve as the VP at the Building Industry and Land Development Association and eventually returned to the OHBA in 2010 and was named CEO in 2011.
Part of his work at the OHBA involved being one of the original co-founders and chair of the Ontario Skilled Trades Alliance (OSTA) for about three years, focusing on skilled trades-related issues and the Ontario College of Trades put in place by the Liberal government. The Conservative government announced the winding down of the college in 2018.
"The new government came in and brought in a new mechanism but it also put a lot of money into skilled trades training that has opened the door for other organizations to get involved," said Vaccaro. "(Minister of Labour, Training and Skills Development of Ontario) Monte McNaughton has been announcing these funding partnerships with different organizations which is great because the reality is the skilled trades deficit requires everyone, whether you are a not-for-profit or a training institute, to be involved because there are so many opportunities that need to be filled."
For the OHBA, Vaccaro said he is most proud of the Home Believer campaign launched in 2018 advocating for more housing choice and supply for every Ontarian across the province. The goal was to make the dream of home ownership a reality, instead of it being out of reach.
"It was a campaign based on the idea of a set of values that we think everyone could agree with," said Vaccaro. "We took the campaign through our membership, through Ontario, into the election and ultimately we had over 100 candidates from all of the major parties sign our Home Believer pledge. When the legislature came back after the election not only was there a Home Believer government but there was a Home Believer legislature with over 50 MPPs from all four parties having signed the pledge. It was an opportunity to bring people together and change the conversation around housing, thinking less about what we build and more about who we build it for."
For OSTA, the goal was to move away from the strict ratio that limited training opportunities for apprentices and moving to a 1:1 ratio.
"We've seen apprenticeship rates go up and we've seen more people interested in being trainers because they have capacity and they want to build and train the next generation of skilled trades," Vaccaro noted.
One of the lessons he learned in 15 years of advocacy work is government cannot break down all the barriers by itself, he said.
"Government is not built to solve all these problems, so we as industry have to step forward and create solutions along the way," said Vaccaro. "It's going to help government. It's going to help industry and it's going to help consumers, because the better we are at doing what we do, the easier it is going to be to bring housing supply on stream and ultimately create a more functional marketplace for everyone to be involved in."
Follow the author on Twitter @DCN_Angela.