TIMMINS, ONT. — J.L. Richards & Associates Limited (JLR) has promoted two employees to leadership positions with the appointment of Matt Weaver to chief of project delivery and Sue Howson to manager, project delivery.
Weaver, the former manager of project delivery, brings 15 years of electrical engineering and technical project management experience to the role. He will oversee the project management, proposal, marketing and communications and design technology teams.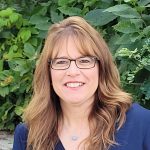 Howson, who previously held the role of senior project manager, will oversee a team of project managers, co-ordinators and administrators.
Howson brings close to 30 years of related experience in architectural, construction, project management, estimating, health and safety and teaching. She has managed building maintenance projects, educational, commercial and industrial construction projects, renovations as well as implemented and developed health and safety policies and programs.
"Matt's approachable and collaborative management style is an asset in advancing JLR's business development, marketing and project delivery methodologies," said Saverio Parrotta, JLR CEO and president in a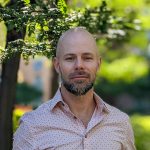 statement. "He's been part of project delivery since its infancy at JLR. He has the proven track record of managing people and delivering complex projects to fruition."
"Sue is a recognized name in the industry and has received accolades for her analysis, problem-solving, and leadership skills—qualities that are an asset to JLR," added Parrotta. "Her combined years of experience and strong skillset makes her the perfect choice to manage the Project Delivery team."