Ontario's construction sector is embarking on a program to do away with foremen, journeymen, manpower, workmanship, manholes, brotherhoods and tradesmen.
In name only, that is — thanks to activists like Ledcor Construction special projects manager Lora McMillan and stakeholders such as the Ontario Building Trades and Helmets to Hardhats, there is a drive to eliminate archaic language that assumes construction is a male-only bastion.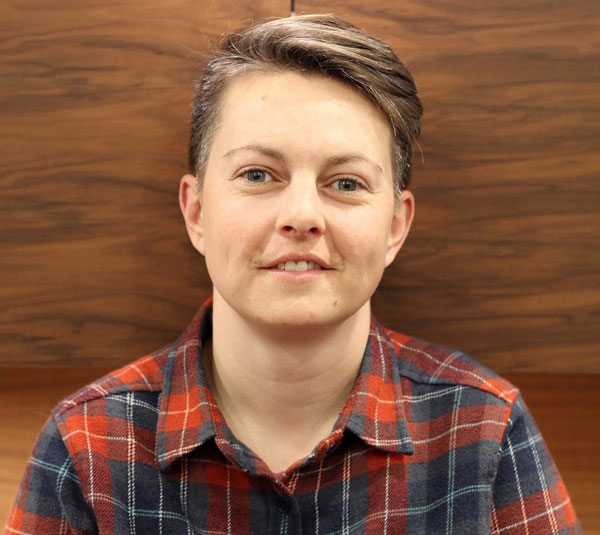 Since 2021 McMillan has been working within her own large firm, gathering allies such as the female-led construction software firm Bridgit and going public with the campaign through outreach across the sector.
McMillan welcomes broader recruitment efforts to recruit and retain women but says the language issue is an imperative to be addressed.
"It's great to go into schools and start encouraging young women and girls to get into the industry," she said. "But are we doing anything in the industry to make it better? The nomenclature is such a simple thing, and so overlooked.
"If you've ever been called the wrong name, or you've ever been called the wrong gender, you just wouldn't understand how much of an impact that actually has."
McMillan said female recruits walk onto a site for the first time and they are given PPE that does not fit, they have to use inappropriate and filthy washrooms, they experience condescending language such as "girls" or "ladies," and then the drumbeat of male-oriented terms starts.
"It doesn't take much longer than a week to realize that you're not considered equal or even really welcomed in those spaces," she said.
Unlike a sector such as tech, for example, construction still has numerous examples of male-oriented terminology, McMillan said. Recently she drove by the construction site of a competitor and there was a sign that said Men Working Above. She texted the firm and immediately a new sign went up.
But printed materials and branded software, for example, take longer to revise. One prominent management software system contains a report called a "manpower log."
"People don't quite understand the impact," she said. "I think that kind of lends itself to who is the market and the market is mainly men."
On the positive side, McMillan said, the campaign is exciting because there is so much room for change.
"In construction, there's a lot of low-hanging fruit. And so much instantaneous feedback. Women are like, 'Oh my God, thank you so much.'"
McMillan reports the reaction from the industry has been almost universally positive, with about 85 per cent ready to make changes right away or persuaded that steps should be taken to be more inclusive.
"The convincing part is the easy part," said McMillan. "The rest of it, there's logistics and maybe there's a little bureaucracy in there somewhere.
"No one has been like, 'Man, I can't be bothered with that.' Not at least in leadership. People are trying to make things better."
The Building Trades passed a resolution at their conference in early October to change their constitution and bylaws to remove such references as "chairman" and "he shall sign all documents." Business manager Marc Arsenault noted the Building Trades Council was playing catch-up to some extent with its language update, and that most affiliates have already made changes.
Aidan Strickland of Helmets to Hardhats outlined a variety of inclusivity efforts the organization is undertaking including language reform.
"Instead of saying 'the men and women who have served,' we have been updating our language to be less gender-specific and say 'individuals' or 'those who have served' to ensure gender inclusivity," she said.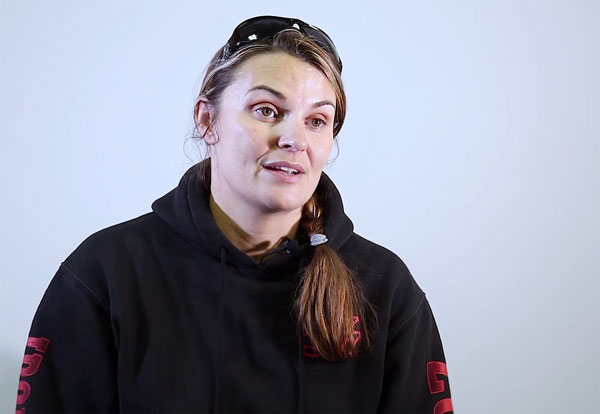 Women in construction advocate Jamie McMillan, a 20-year ironworker and co-founder of KickAss Careers, said she strongly supports purging the sector of non-inclusive language except for one term: journeyman. She uses the term in branding, offering T-shirts.
"I'll be honest with you, I network with thousands of women globally and the majority of us love the terminology "journeyman" because we worked really hard to get that certification. And we feel empowered by it," said Jamie McMillan.
"As for inclusive branding on a larger scale, yes, I do believe that the terminology needs to be more inclusive."
Jamie McMillan believes in less gender-specific terms: "On the jobsite, I am not a woman, I am a skilled trades professional."
4 steps to inclusivity
Ledcor special projects manager Lora McMillan offers a four-step strategy for firms looking to purge their firm of non-inclusive language:
conduct an inventory of terms that are used often that are not inclusive. 
train teams on why the words aren't inclusive and offer alternatives. 
remove the words from the work vocabulary and documents and keep each other accountable. 
challenge others in the industry to do the same.