Three high-profile panellists addressing a recent P3 conference audience found some prospects to be positive about as they documented gloomy conditions hamstringing the marketplace.
Panel moderator Mark Bain, outgoing chair of the Canadian Council for Public-Private Partnerships (CCPPP), hosted a session billed as The Search for Canada's Nation Building Mojo: Can We Still Build Big? on the first day of the CCPPP conference held in Toronto last month.
He asked the panellists to future prospects through the lens of two current business acronyms: are they EGAP, which is the World Bank's acronym for everything goes according to plan, or VUCA, standing for volatility, uncertainty, complexity and ambiguity?
"At Metrolinx we rarely use that acronym," joked Metrolinx CEO and president Phil Verster about EGAP. His firm's struggles in getting the Toronto Eglinton Crosstown LRT project to the finish line have been much in the news recently.
"Nothing of what we're seeing is normal. How likely did we think it was ever going to be that at CEO level meetings we will talk about availability of cement?
"Commodities that we've taken for granted ain't taken for granted anymore."
Supply chain challenges continue, he said, there is the war in Ukraine, and COVID restrictions in China have had huge impacts.
"Sometimes small items have big consequences. The world is in upheaval," Verster said.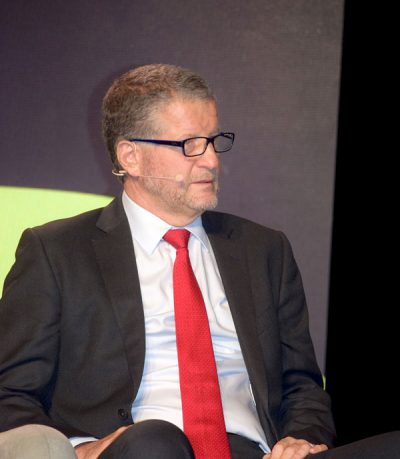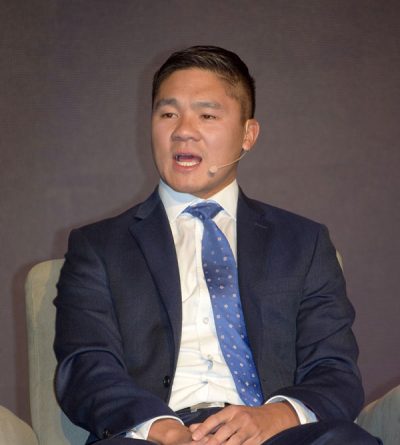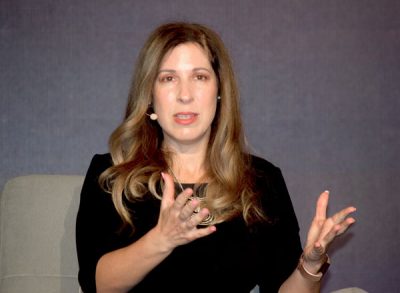 The other panellists were Sam Chai, president of Kiewit Development, and Sharon Telem, managing director of Debt Capital Markets, Scotiabank.
Together they outlined such challenges as more projects being outright cancelled; a flip in the P3 market with demand overtaking supply, so there is ample private and public capital being injected but problems resourcing the projects, causing inflationary pressures; and the impossibility of forecasting costs just a few years ahead, let alone a decade ahead.
As well, the panellists addressed the rise in the value of megaprojects, which forces firms to join forces.
Limiting competition and the number of bids; the lack of leadership and experience in top executive positions; and the increase in enterprise risk, where one problematic job can take down an entire company.
In the early days of P3s, Chai said, mentioning the Atlantic Confederation Bridge project, much effort was spent trying to find ways to harness the power of the P3 model, with owners, contractors, operators and finance doing their best to understand how to create benefits.
"I think if we can get back to that spirit of partnership, that third 'P,' and really collaborate meaningfully, I think we will be really surprised what we can do going forward," said Chai.
Verster said understanding the true nature of risks and dealing with risk allocation is more important than ever. He said the Alliance project delivery model being used with the Toronto Union Station project is taking partnerships to a new level. Collaboration is harnessing the skills of Kiewit, Alberici, WSP Canada and MEC, Verster said.
"These models can actually help you to deliver better," he said, adding, "Every model has got its challenges and that's what we need to adapt to."
From the perspective of financing, Telem said, "There's a lot to celebrate."
Post-COVID, with a possible recession looming, P3 deals are still getting done.
"P3 models are working, with people that are supposed to be taking the risk taking the risk, and it's a resilient model that makes sense," said Telem.
"Investors would like to see more P3 supply. And I'm not at all concerned that we're running out of demand at this rate."
Asked later by Bain what types of large P3 projects would be favoured in the future, all three panellists included public transit.
Chai said he supported projects promoting connectivity. Better broadband would connect all Canadians including those in the remote North, where new all-season roads should include broadband infrastructure.
P3s should also address transit, transportation and logistics needs as well, he said: "I think there's a huge opportunity around air cargo and seaports as well."
Telem said her clients believe projects should address two goals: criticality, and the level of ESG commitment.
Criticality involves everyone including government being committed to getting the project done.
"They want to know that governments are going to do what it takes to get it to completion and ultimately we'll get paid," said Telem.
Verster said spending on transit proves its value when considered through economic benefit-cost analysis and also social impact.
"You think of transit, transit is about how communities are starting to live," he said. "It's part of the fabric of how our community operates. We've had these big projects in developed cities, there's a huge impact on the local community."
Good transit will last 100 years, Verster said.
"You probably need to ask a slightly different question: what's the cost of not doing stuff?" he said.
Follow the author on Twitter @DonWall_DCN.