OTTAWA — Twenty projects by Canadian consulting engineering firms were recognized with an Award of Excellence at the Canadian Consulting Engineering Awards hosted by ACEC-Canada recently.
Five of the projects received additional recognition for technical excellence, outstanding environmental achievement, best showcases of Canadian engineering expertise abroad, how engineering enhances the quality of life of Canadians, and contributions and services donated to a community, states a release.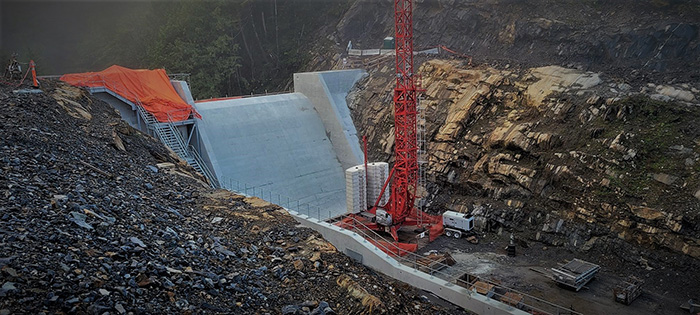 Some of the 2023 winners include:
Caribou Falls Block Dam 2 Reconstruction in Ontario by KGS Group
Port Saint John Westside Modernization Project in New Brunswick by Hatch and Dillon Consulting Ltd.
Tank Hill Emergency Restoration in British Columbia by Aecom
Calgary Cancer Centre Phases 1 -3 in Alberta by Arup
Library and Archives Canada's Preservation Storage Facility in Quebec by Stantec Consulting Ltd.
K3 Project – South Shaft Headframe in Saskatchewan by Hatch Ltd.
The projects are being further celebrated during ACEC-Canada's #20DaysofExcellence social media campaign, which started on Oct. 23.
One award-winning project will be recognized each business day for 20 days on X and LinkedIn. The full list of winning projects can be found at 2023 Awards (acec.ca).
At the gala, two individuals were also recognized for their contributions to the consulting engineering industry and presented with the 2023 Beaubien Award. The lifetime achievement award was presented to Leon Botham, and the 2024 Allen D. Williams scholarship, recognizing a young professional's commitment to consulting engineering, was awarded to Rahim Ahmad of Associated Engineering.
The Beaubien Award was created in 1984 to honour Dr. James de Gaspé Beaubien who founded ACEC in 1925 and recognizes individuals for their lifetime contributions to ACEC and achievements in the consulting engineering profession.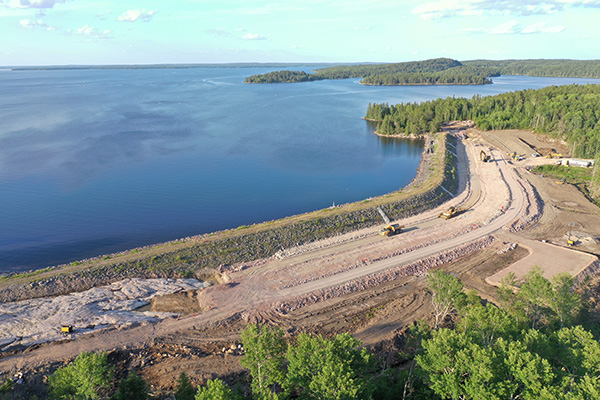 Botham, of Saskatchewan, is the president and principal engineer of NewFields, and has more than 30 years of experience working primarily in the mining industry. He uses his expertise to ensure the safe and efficient planning and execution of projects. He also provides technical and risk management reviews and has managed environmental studies and impact assessments related to mine development.
Botham was instrumental in the creation of the Allen D. Williams Scholarship Award, named in honour of the former chair of ACEC-Canada. The annual award provides a scholarship for young leaders in Canada's consulting engineering industry to gain exposure to the International Federation of Consulting Engineers.
This year's recipient, Ahmad, is currently serving as a project manager and project engineer at Associated Engineering, where he designs and manages infrastructure and water engineering projects for municipal and industrial clients in Saskatchewan, Alberta and British Columbia.
Throughout his career, Rahim has worked on a range of diverse projects, including the Husky Direct River Intake Project, the Westside Irrigation Project, the Buffalo Pound Water Treatment Plant Renewal, and multiple projects in the Town of Maple Creek. A particular highlight for Ahmad was when he was called on to manage a team that delivered the annual Fort Chipewyan Winter Road, an important link that connects rural and Indigenous communities to Fort McMurray.