"The construction industry is fighting not just against the clock but also against a historically insufficient approach to project execution, characterized by poor front-end project definition, misaligned incentives, resource constraints and engrained practices."
Those strong words come from the McKinsey & Company report titled, Seize the decade: Maximizing value through preconstruction excellence.
The point McKinsey makes is that cost and time overruns have a disastrous impact on the bottom line of both project owners and builders. The bigger the project, the bigger the problem.
McKinsey bases their findings on their 2022 study that examined more than 500 projects around the world. Most were megaprojects valued at more than $1 billion. On average, costs ran nearly 80 per cent over budget, with delays averaging 52 per cent beyond the initial expected delivery date.
A 2023 global survey undertaken by KPMG confirms similar levels of performance failures. Overall, 40 per cent of engineering and construction (E&C) firms and 35 per cent of project owners say cost and delivery targets were missed. The lack of effective risk management was cited by 37 per cent of respondents as the reason why their capital projects missed past performance targets.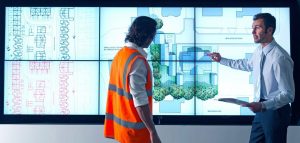 Not all projects suffer to the same degree, McKinsey says.
"A number of project owners are managing to beat the odds in project delivery through a laser-like focus on value before a final investment decision is made, through preconstruction excellence. Preconstruction excellence enables stakeholders to understand the full potential of cost and schedule improvements across a project, and then to build or transform the project delivery system to ensure this potential is delivered."
In essence, what this means is getting all parties together as early as possible so that each can understand their contribution and responsibilities to the project, and how they can work with one another in order to get the best result.
Too often project contributors are siloed off from one another. Instead, a transparent and open dialogue in a team approach will always be preferred. If a team has worked together before, that's even better. It can improve front-end delivery and reduce disputes later. McKinsey estimates a net present value uplift of 20 per cent for those projects that successfully engage preconstruction excellence.
McKinsey suggests preconstruction excellence will look different to owners and E&C participants.
"For owners, committing to preconstruction excellence starts with setting ambitious business targets for projects and seeking buy-in from all project stakeholders (including operations) to ensure there is shared commitment to the investment," says McKinsey.
Everyone's focus and commitment should be as if their own money were being invested.
E&C participants should concentrate on developing their own supply lines to ensure delivery reliability and price stability in order to improve their bottom lines. Promoting themselves as being able to meet those objectives will also make them attractive to other project partners, particularly owners.
Technology can really help the E&C participants improve collaboration among themselves and to communicate with the project owners. That's more likely to occur when E&C partners have worked successfully together in the past.
Preconstruction excellence is being encouraged by the increased use of BIM. The "packaging," or splitting, of subcontractor elements is an example.
As described by Designing Buildings, an industry-wide knowledge sharing forum, "Under a management contract the client's cost consultant and the management contractor, in co-operation with designers, decide how to package the works and direct the team as a whole to produce package designs suitable for obtaining subcontracts under the terms of the management contract. This method of procurement allows parallel working on design and construction. For example, work on the foundation and superstructure can commence before the design for the whole building is complete."
Objectively reviewing current strengths and identifying weaknesses, building an ecosystem of suppliers, and being transparent and open in their communications with others, means E&C partners can reduce significant amounts of wasted dollars and time. That's what preconstruction excellence is all about.
John Bleasby is a Coldwater, Ont.-based freelance writer. Send comments and Inside Innovation column ideas to editor@dailycommercialnews.com.