PCL Construction is stepping up efforts to reduce the company's carbon footprint and make sure building practices on construction sites are done in an environmentally responsible manner.
The company has hired Scott Beckman as director of sustainability. He will work out of PCL's office in Denver, Colo. and quarterback the company's sustainability efforts across North America.
A big part of the job will be to look at practices on construction sites to make sure the company's refined and relaunched sustainability strategy is being followed across the continent.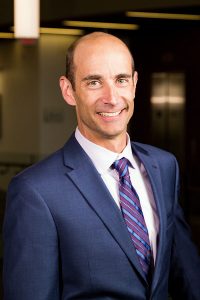 "The sustainability strategy is something that's been worked on internally for the past few years and the company is looking forward to fully implementing and realizing it in the next few years," he said.
Beckman has been involved in sustainability and renewable energy for about 16 years. He previously served as the senior project manager for an energy company in Colorado and worked as director of sustainability for HDR, a large architecture and engineering firm in the U.S.
He graduated from Colorado State University with a bachelor of science degree in business administration and earned a master's in environmental management from the University of Denver.
PCL had a position with a similar title several years ago, but it has been revamped with a new direction and newly defined role, Beckman said.
Although just settling in, Beckman already has his sights set. He will be looking to improve the knowledge base and training across the company for construction practices and sustainability.
"Part of that will be giving guidance and direction to project teams," he said. "Another aspect will be developing our partnerships and networks in terms of sustainability, so we can prepare ourselves to deliver the next wave of high performance buildings."
Beckman wants to ensure construction practices by the company are done in an environmentally responsible manner because when clients are choosing companies to construct their buildings they're seeking companies that can deliver beyond baseline-level sustainability practices.
"We want to tap into the resources that we already have within the company and focus ourselves so that we can create teams with those resources and our partners to really deliver the full value."
Beckman said the company will attempt to reduce its carbon footprint by adopting better practices early on in building a project because it is more difficult to bring in cost-effective sustainability later on.
"It really takes an effort during the earliest stages possible in the design and construction process to identify the opportunities for improving energy efficiency which obviously relates to carbon output of a building," he said.
Beckman said PCL has a great story to tell regarding sustainable practices, but it hasn't been told as effectively as hoped.
"I think a big part of our effort here is to reach out and talk about the good things that we've been doing while we are in the process of implementing the revised sustainability program and strategy."
Rob Otway, PCL's vice-president responsible for sustainability, said in a statement released by the company he's excited to have Beckman join the team.
"With his extensive background in sustainable practices, he will only intensify PCL's commitment to both the environment and improved construction methods for high-performance, low-impact projects," he stated.
Otway said PCL continually strives to act in a socially responsible and environmentally respectful manner by using sustainable business practices, and exhibits leadership in training and education of staff to increase efficiencies, reduce the carbon footprint and support communities through financial and volunteer efforts.
Beckman said he's looking forward to the challenge and working for a company that has an annual construction volume of more than $8 billion.
"PCL has a great reputation and corporate culture," he said. "I decided to bring my set of skills to this team and accept the challenge of implementing sustainability in such a large organization."