Toronto may be the global centre for mining finance but recent statistics on capital development spending in the sector illustrate that the three sparsely populated territories in Canada's North are also notable heavyweights.
The most recent edition of Facts of Figures of the Canadian Mining Industry, published in March by the Mining Association of Canada (MAC), showed that the Yukon, Northwest Territories and Nunavut together received 22 per cent, or $570 million, of total 2017 Canadian spending on exploration and the territories also accounted for 13 per cent ($990 million) of total mine complex development expenditures in Canada.
Facts and Figures 2018, prepared by MAC's vice-president for economic and northern affairs Brendan Marshall, offers ample evidence of the links between permitting certainty, investment climate and the prognosis for future spending on development — and thus how much work constructors hired to build mine infrastructure can look forward to.
"People don't invest in a jurisdiction if they don't have confidence you can permit it, and you won't invest to the permitting stage if you don't believe you can afford to build it and make money off of it," Marshall said in an interview.
With investments in new mines falling in recent years, MAC's report called on governments to take concrete steps to bolster Canada's status as a destination for international resource investment dollars.
Among infrastructure supports, MAC wants the federal government to establish a specific allocation for Canada's Arctic within the Canada Infrastructure Bank (CIB), and it wants governments to ensure there is an efficient logistics supply chain in place to effectively move products to market and bolster overall business competitiveness.
"We want to make sure the CIB is a viable pathway for large-scale infrastructure projects in the North and we were hoping for specific allocations for the North," Marshall explained.
"We have had conversations recently and they have reassured us that the North is an area of focus for them. What that means, we'll have to wait and see.
"But we are cautiously optimistic the CIB is structured with the North in mind. We want infrastructure benefits to be able to enhance social and economic development in remote and northern regions because we think it is critical for prosperity in that part of the country."
Facts and Figures uses data from 2017 and early 2018 to make some of its predictions for future growth.
Marshall said the sector was just emerging from a five-year commodities price depression in 2016, meaning the current outlook for growth is better now than it was two years ago.
Still, research showing that the value of total projects planned and under construction from 2018 to 2028 has dropped by 55 per cent since 2014, from $160 billion to $72 billion, is disquieting, Marshall said.
"That's a big drop," he said.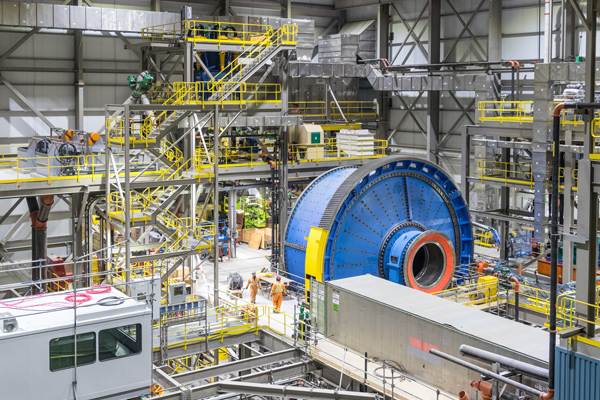 "It is concerning. Part of it has to do with prices, in 2014 we were in the middle of a downturn and it kept going further.
Prices dropped quite a bit further down to the trough of 2016, so we would expect some investment coming off for that reason.
"And some projects were completed, they will come off that list."
The most alarming aspect, Marshall said, "isn't that the mining industry globally isn't investing, but it is not investing in Canada as much as they used to or could if we had a more competitive environment."
Marshall said improvements in the investment climate could come if prices continue to improve; if the permitting process gets streamlined or at least more certainty is created; and if foreign investors take note of such recent measures as the federal decisions to renew the Mineral Exploration Tax Credit for a five-year term and implement an enhanced Accelerated Capital Cost Allowances regime.
The report offers several examples of recent infrastructure projects that will enable mine investments.
Spending $400 million on the extension of the Highway 37 transmission line in northeastern British Columbia will enhance the economics of an estimated $15 billion in mineral projects, MAC said, with one already built — the $450 million Red Chris mine owned by Imperial Metals. The extension of the Monts Otish Highway in northern Quebec will support the development of gold, diamond and copper projects in the region.
And spending on the T'licho Road and the McKenzie Valley Highway in the Northwest Territories and the Yukon Resource Gateway projects will boost the prospects of Fortune Minerals' Nico project, Goldcorp's Kaminak Gold project and Western Copper and Gold's Casino project.
Notable project development spends in recent times in the North have been on the Meliadine and Amaruq mines in Nunavut by Agnico Eagle and on the Eagle Mine in the Yukon by Victoria Gold. Agnico Eagle spent $388.7 million on capital development at Meliadine in 2018 alone and $187 million was spent the same year on works at Amaruq including an underground ramp.
"These are mines being built right now," said Marshall. "There are already shovels in the ground."