CALGARY, ALTA. — Priestly Demolition Inc., a demolition company with one of the largest fleets of demolition equipment in Canada, just got bigger.
The company announced it has acquired Calgary-based Dakota Reclamators Ltd.
"Today marks the beginning of an exciting new chapter for Priestly Demolition, one where we will be able to facilitate projects across the country, quickly and safely," said Ryan Priestly, president of Priestly Demolition, in a statement. "We are thrilled to embark on this new journey that will, undoubtedly, transform our organizations."
Dakota has been working in Western Canada deconstructing buildings ranging from residential structures to large wood-frame, masonry, concrete or structural steel. Priestly noted Dakota has become a leader in reuse/recycling concepts for deconstruction and decommissioning projects.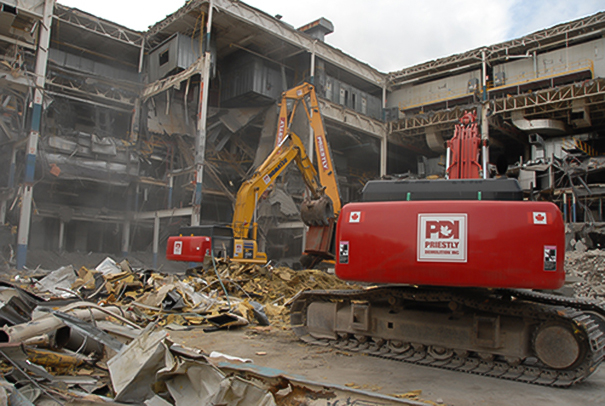 The company often reuses or recycles more than 90 per cent of all non-hazardous material.
Priestly stated during the past 25 years it has become known for its work deconstructing iconic landmarks in Ontario.
"Priestly Demolition is known around the world for their high-profile demolition projects, and excellent reputation, this is why we are so thrilled to be joining their team," said Brian Sigvaldason, director for Dakota.