PCL Construction has appointed Geoff Howe as a second district manager for PCL's Ottawa district and Jordan Clouthier has been promoted as the new district manager of the Regina office.
Howe began his career with PCL as a student in 2007 in the Toronto District. After graduating with a dual degree in engineering and arts from the University of British Columbia, he took on a full-time role in Toronto as an estimator and relocated to Saskatoon in 2012 as chief estimator, to Winnipeg in 2016 as senior project manager and then to the B.C. region in 2018 as construction manager.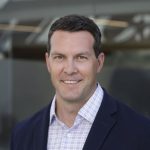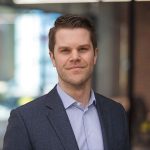 Over the years Howe, who also has a certificate in project management from the University of Toronto, has worked on some of PCL's biggest projects including True North Square and Southwest Rapid Transit in Winnipeg and The Post project in Vancouver.
Howe will work with current vice-president and district manager Paul Knowles.
Clouthier began his career with PCL in 2008 as a field engineer in Ottawa where he progressed to take on the role of construction co-ordinator and lead project manager. In 2019, Clouthier became manager of special projects.
With a Bachelor of Engineering degree specializing in civil engineering from Carleton University and as an accredited LEED Green Associate, Clouthier has worked on a number of projects including the Bayshore Shopping Centre and the Mattawa Plains Compound, both located in Ottawa.
He succeeds Myke Badry who is transferring to the role of district manager in Toronto.