Debt-based education is a bad thing,
That is the message being conveyed in the book Trade Up co-authored by John Finan, who wrote the first two chapters, and Lisa Brandt.
"Trade Up is really a play on the words," said Finan, who also owns Finan Home Service based in London, Ont. and has been in the industry for 30 years. "You don't want to have a job that you qualify for at age 22 and do the exact same thing for the next 35 to 40 years. That is horrible even if you do like the job.
"You want to have the ability to change it up and move differently. The trades, they give you the financial wherewithal to do it because you're not a 26-year-old with $26,000 in debt in a job that doesn't support it."
For Finan, the book started off as a side project during COVID as a way to generate more staff. Finan started his career in the trades after flunking out of university and struggling to find his place. His brother suggested the trades and after visiting a site he landed on electrical and started building a business once he received certification.
The inspiration came from conversations that Finan had years ago when he was speaking to students in high school about the trades. He recalled speaking to a Grade 13 advanced math class.
"I asked if anybody was going to get into the trades, which I did in every single class, and zero hands went up," Finan said. "I said let's just do a math exercise since this is math class. I put a ledger on the board.
"I had an 18-year-old electrical apprentice that had just started with us named Jordan and I said, 'Here is the money Jordan is going to make this year…and here's what he's going to make in five years. Let's just look at what you're going to spend to go to university and what that looks like over four or five years and it was a shocking difference.'"
To illustrate this, he used a teaching degree because "it's reasonable that every student going to first year university could attain a teaching degree and get a job teaching."
He said conservatively university tuition would cost $7,000 a year which translates to $28,000 to get a four-year BA and then $10,000 for each year of teacher's college.
"You've got $48,000 in education costs and a first-year teacher in the Thames Valley School Board makes $78,000, so at the end of your seven years you're net positive $30,000," he said. "Whereas if you compare that to the end of the seventh year for the apprentice that becomes a journeyperson it's $400,000. So it's a $370,000 deposit in the bank account.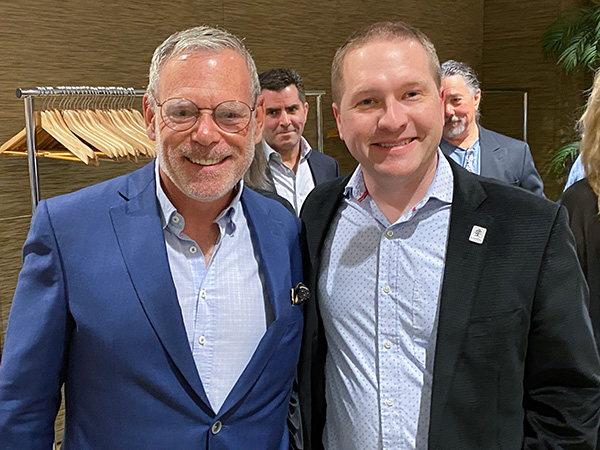 "It's a lot of dough that frankly the kids don't have, the country doesn't have and the jobs for the most part aren't there to support them."
The book follows the fictional journeys of several young people who find their futures in skilled trades.
"The character that puts it all together is Bob," said Finan. "He's the contractor that goes in and talks. Essentially that's close to what I am. He does a number of other things. He's an electrician by training but he doesn't pick up tools. He bought a company, teaches at the college, mentors people, has rental properties. He does all the things that a typical contractor of my age would be doing. I want people to see themselves if they want to in any of those roles."
Finan wanted the characters in the book to be realistic.
"I said they have to have conversations with their parents about why they are not going to university and they're not simple conversations, they're complex," said Finan. "Our female student has to have a very disagreeable encounter with her mother about this because that's not what her mother had planned for her. Then we have to have a guy that starts in one trade doesn't like that trade, wants to try something else because that's quite common."
He is hoping people who influence young people will read the book and have the important conversation around different options and possibilities.
"Education is very important and I'm not saying you shouldn't be going to university, but why don't we just do it in a different way," he asked.
"Do it maybe part time. Do it in a way where you are not borrowing against your future, putting yourself in jeopardy as you enter your mid 20s and you look to start a relationship and you find out that you're under employed and you're broke.
"If you're a tradesperson, you save a good deal of money and you've got the opportunity to move virtually anywhere you want," he added.
More information can be found at Trade Up Book.
Follow the author on Twitter @DCN_Angela