The modernization provisions in Ontario's new Construction Act may be largely technical in nature but they are so numerous, broad and impactful, with surprise interpretations by the judiciary no doubt coming down the line, that the province's lawyers and other stakeholders are urged to learn the new rules now to avoid panic later on.
That was the view of construction lawyer and Osgoode Hall professional development program co-chair Geza Banfai, who with fellow lien expert Sharon Vogel presided over a day of seminars in Toronto devoted to the study of the transitions required from the old Construction Lien Act.
Comprehensive modernization rules that came into effect July 1 reflect changes to lien legislation that dated back to 1983, while prompt payment and adjudication provisions in the new act will take effect Oct. 1, 2019.
"This new legislation so radically changes the game, in my view, it changes the payment regime, and it changes the system of adjudicating and resolving disputes so radically, that I think any responsible person in the industry would invest the effort in educating themselves in advance and making sure they bring this back to their company," said Banfai during a break in the proceedings on Dec. 7.
Not only construction lawyers should take the time to familiarize themselves with the new lien provisions, said Banfai, but since the changes amount to a cultural shift in the industry, it's imperative for project staff, accounting personnel and others to become immersed in the new rules as well.
Otherwise, he said, they will find themselves "in a panic, a year from now, after the fact, when you find yourself scrambling, and perhaps in a situation because of a lack of preparation and a lack of attention. You have lost lien rights, you have additional exposures for failing to keep trust records, all kinds of things."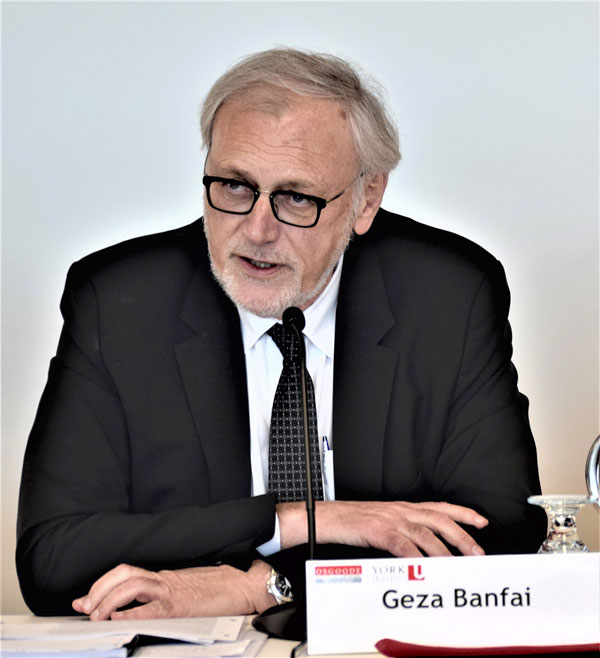 The sessions focused largely on the modernization provisions, with a future Osgoode Hall development day targeted for prompt payment and adjudication.
Presenter Howard Krupat of DLA Piper listed changes to lien deadlines, holdback provisions, calculations to substantial performance and completion, written notices of liens and the right to information as key measures.
Notably, Krupat said, not only is the deadline to preserve a lien extended from 45 days to 60 days but the deadline to perfect a lien is also changing — it's now 90 days after the last date the lien could have been preserved, double the previous period.
The written notice of a lien must now be in a prescribed form, which removes arguments about content and delivery; lien claims within the jurisdiction of the Small Claims Court can now be referred to that court; the maximum security required to vacate a lien jumps to $250,000 from $50,000; and the definitions of improvement, price, capital repair, direct costs and costs have been clarified or changed.
"If you do repair work that extends the normal economic life of the land or the structure, if you improve the value of land, you are entitled to lien rights," said Krupat. "So that is an important definition change that will hopefully provide some clarity."
Banfai commented, "Krupat mentioned the definition of capital repair, which is interesting. I found myself thinking, what about a painter? Do painters now have lien rights? That is arguable now."
Krupat said precise new holdback rules were "one of the big ones." Among many new measures, he explained, whereas the Construction Lien Act was only thought to contemplate retaining holdback in the form of funds that were otherwise due, now holdbacks are required and must be in a prescribed form.
The Construction Act also lays out rules for public-private partnership projects, a delivery model with prescriptions that Krupat said were "particularly confusing under the old lien act."
An owner of a premises can enter into project agreements with a "special purpose entity" called a "Project Co" with numerous rules and duties created, such as determining substantial performance and rights to a certificate of completion of a subcontract.
The audience was also told by Vogel, co-author of a report whose recommendations were eventually incorporated into the new Construction Act, that the new act had already been revised by provisions contained in Bill 57, passed just the day before. The bill clarifies transitional issues, she said, and provides a more precise definition of procurement. A procurement process is now commenced from the earliest of a request for qualifications, a request for quotation, a request for proposals or a call for tenders.
Vogel and Banfai said the next phase will be interesting for the profession as courts begin to interpret the Construction Act.
"There is no question we are all going to be surprised," said Banfai.
"A judge, or a master, looks at it from very different eyes, from a far different perspective, and can take us to places we couldn't possibly have anticipated."