OTTAWA – While pharmacare, housing and skills training took top billing, the 2019 federal budget also focused on western Canadian resource development and the move to a green economy.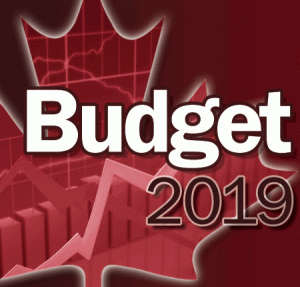 "With respect to the people in Alberta going through what are some very big challenges, we've made some very important investments. We put $100 million into a Clean Resource Innovation Network in the oil and gas sector so that that sector can find ways to improve their ability to deliver clean resources for our country. We know that's critically important," federal Finance Minister Bill Morneau said at a press conference prior to the budget reading in the House of Commons. 
The Clean Resource Innovation Network is a consortium of companies, not-for-profit organizations and academic institutions intended to lower the environmental impacts of oil and gas sector activity through land and wellsite remediation, reducing water and land use, and lowering greenhouse gas emissions (GHG).
The budget proposes an investment of $251.3 million over three years to Natural Resources Canada starting in 2020-2021 to extend existing innovation and diversification programs for the forestry sector.
The investments would include up to $91.8 million over three years for the Forest Innovation Program supporting pre-commercial research and development and up to $82.9 million over three years for the Investments in Forest Industry Transformation program, to support industrial commercialization and innovation in technology and processes.
Up to $64 million over three years is proposed for the Expanding Market Opportunities program, which is designed to increase and diversify market opportunity for Canadian forest products in offshore markets and expand wood use in non-residential and mid-rise construction within and outside of Canada.
A total of $12.6 million over three years would go to the Indigenous Forestry Initiative which supports forest-based economic development for Indigenous communities across the country.
Budget 2018 identified the Strategic Innovation Fund as a "flagship platform within the government's business innovation toolkit," and the 2019 budget proposes adding a further $100 million over four years to the fund to support the activities of the Clean Resource Innovation Network.
The budget also addressed western Canadian economic development, and stated the government is working with business, academia, Indigenous communities and other stakeholders to develop a Western Canada Growth Strategy "which will reflect the unique regional advantages of each province and help stimulate economic growth, incent innovation, increase the participation of under-represented groups and attract investment."
"We've made some investments that are going to make a big difference in Alberta and the prairies, such as putting more money into western economic diversification so they can help with businesses in those parts of the country to be more successful," Morneau said.
To support western Canadian economic growth, the 2019 budget proposed providing $100 million over three years on a cash basis to Western Economic Diversification Canada starting in 2019-20.
The budget also cited the findings of the Task Force on Just Transition for Canadian Coal Power Workers and Communities, which was formed to find ways to support those affected by a transition to a "clean-growth" economy.
The task force report released March 11 recommended a $150 million infrastructure fund starting in 2020-21 to support priority projects and economic diversity in impacted communities, with administration of the fund by the Western Economic Diversification Canada and the Atlantic Canada Opportunities Agency.
The report also recommended creation of worker transition centres financed through an investment of $35 million over five years from the 2018 budget to the two regional agencies.
Budget 2019 also proposes provision of $12.8 million in 2019-20 to Natural Resources Canada to maintain consultation with Indigenous communities on major energy projects and support Indigenous participation in natural resource sectors.
The budget cited the Trans Mountain Expansion Project, which extends from Alberta across British Columbia, as an example of meaningful consultation with First Nations and Metis communities. It highlighted Indigenous peoples' concerns such as protection of sensitive sites, improved emergency response and safety capacity within their communities, protection of southern resident killer whales and their habitat, mitigation of cumulative project impacts on land and water and economic benefits for Indigenous communities. 
"The government will make a decision on the project once it is satisfied that the Crown has adequately fulfilled its duty to consult," the budget stated.
The budget cautioned lower oil prices are dampening growth due to surging oil production in the United States, weaker than expected U.S. economic sanctions against Iran and expectations of slower global growth.
Canadian energy producers face additional volatility in Canadian oil prices because of continued production growth amid constrained transportation capacity.
"As a result, record levels of crude oil have been transported by rail, increasing average transportation costs and putting increased pressure on the rail network running out of the region," the budget stated, adding the situation is expected to persist until one or more new major pipelines come on stream.