As Hamilton's five-member Transportation Task Force gets to work this month preparing recommendations on how best to spend $1 billion on transportation projects, it's a good bet that at least one member will be voting to resurrect the city's LRT project.
On Jan. 23, Ontario Minister of Transportation Caroline Mulroney unveiled the membership of the Hamilton Transportation Task Force, mandated with advising the Ontario government "to help shape the future of transportation in Hamilton."
Mulroney had promised the task force when she announced the cancellation of the LRT project on Dec. 16, citing ballooning costs.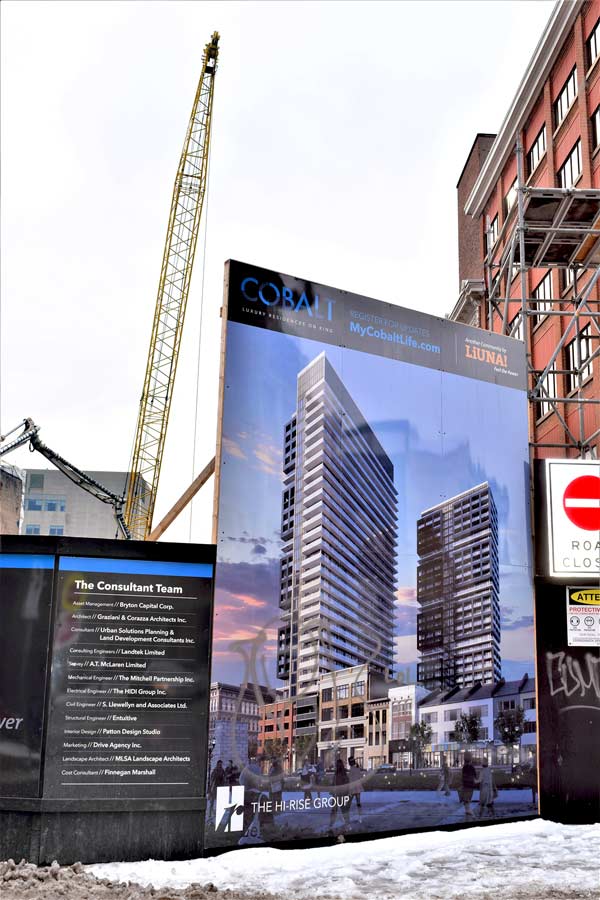 One of the members of the task force is LIUNA director of government relations Anthony Primerano. The Labourers union, which has invested heavily in projects in downtown Hamilton, was one of the most vocal critics of the government decision after it was announced — and it appears nothing has changed.
"LIUNA has been an avid supporter of the Hamilton LRT and our unwavering support for this project remains," stated Victoria Mancinelli, director of communications for LIUNA's Central and Eastern Canada office, in emailed comments.
LIUNA international vice-president Joe Mancinelli had said in the aftermath of the cancellation announcement that LIUNA, which has made numerous investments in Hamilton's downtown, would be conducting a study of the LRT budget numbers released by Mulroney.
"LIUNA also did a thorough study of the $5.5-billion number which is what the Ministry of Transportation had announced," Victoria Mancinelli reported. "It proved to be an inflated number which included costs no other transit project in Ontario included, which we saw as an excuse to cancel the project.
"LIUNA remains a strong proponent of essential transit infrastructure beneficial to economic growth, development and job creation across the city of Hamilton, and we have great confidence in Anthony Primerano who will represent Hamilton and LIUNA proudly."
In announcing the task force membership, Mulroney said it will report back with initial recommendations by the end of February.
Other members include:
Tony Valeri, task force chair — vice-president corporate affairs at ArcelorMittal Dofasco, former federal minister of transport and former Liberal MP;
Richard J. Brennan — retired Toronto Star reporter who reported on politics including Queen's Park and Parliament Hill;
Saiedeh Razavi — director of the McMaster Institute for Transportation and Logistics, Department of Civil Engineering associate professor and the chair in heavy construction at McMaster University; and
Janette Smith — city manager at the City of Hamilton and former commissioner of public works at the Region of Peel.
"The Hamilton Transportation Task Force will play a vital role in helping our government deliver $1 billion in transportation infrastructure investments in the City of Hamilton," said Mulroney in the statement. "People in Hamilton deserve transportation investments that are realistic and affordable. I will work with the Task Force and the City of Hamilton to determine which projects best fit Hamilton's transportation needs."
Follow the author on Twitter @DonWall_DCN.