Infrastructure delivery is a whole new ballgame in Ontario, Infrastructure Ontario (IO) president and CEO Michael Lindsay told delegates attending a recent online P3 conference, and not just because of the COVID-19 pandemic.  
Not only are there new projects such as long-term-care homes that were not on IO's radar a year ago, Lindsay said, but the government these days takes a more hands-on role in transit planning strategy and has also implemented legislation to streamline project delivery.
Lindsay was speaking Nov. 17 at a panel session billed as Don't Look Back: Global Infrastructure Agency Leaders Ponder the Future of P3s, part of the annual national conference of the Canadian Council for Public-Private Partnerships. Other panellists were Romilly Madew, CEO of Infrastructure Australia, and Matthew Vickerstaff, deputy CEO of the UK Infrastructure and Projects Authority.
Lindsay noted IO was already reevaluating risk apportionment on its P3 projects before the pandemic hit.
"Even inbound before the pandemic we were thinking about risk and how projects would be delivered," Lindsay said. "In respect of linear projects, transit and transportation projects, we have been thinking about ways to reduce the risks that have been so vexing with projects around the world."
Lindsay said this year IO began procuring major linear projects such as the Scarborough Subway Extension and the Eglinton Crosstown Extension in "digestible" packages that are built around bidders' expertise in civil work and operations.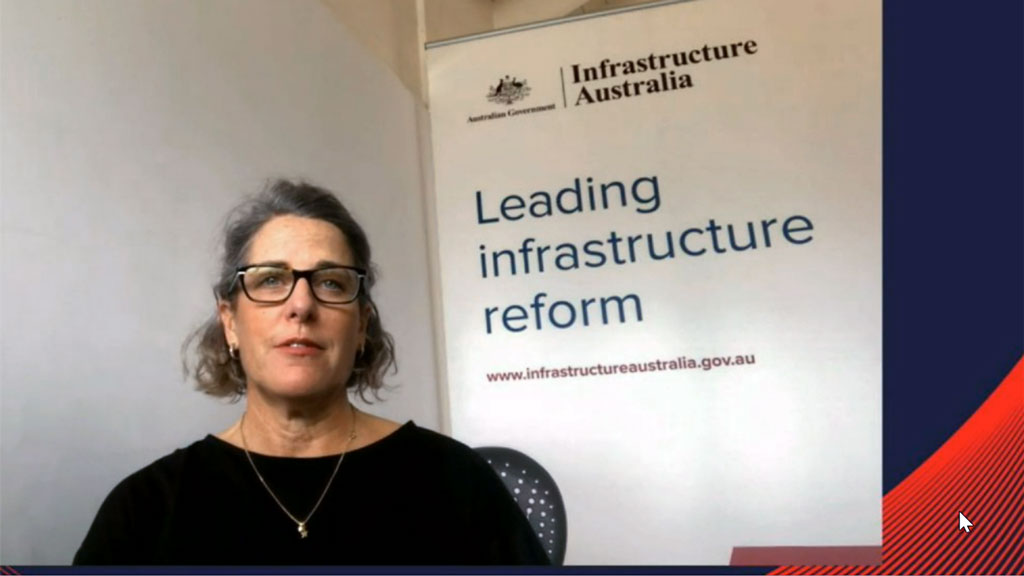 "That is a big evolution of the model for us in Ontario because it implies we are taking back the integration risk associated with the knitting together of these packages and we are thinking about how we build the capabilities to do that," Lindsay said.
He also mentioned how discussions of risk in those contexts led to IO revising its views on assigning geotechnical risk.
"We could continue to affirm what I think everybody listening would agree on, risk is best assigned to those best able to manage it, but I think it is equally fair to say that on some risks the lived experience has been that the exposures that puts on parties hasn't been practical," Lindsay said.
During the throes of the pandemic, IO is working much more collaboratively with project counter-parties and various provincial government departments, Lindsay explained. Counter-parties have put adaptations in place and "we've tried to meet them where they live," he said.
Many of the new efficiencies adopted during the pandemic will no doubt become standard practice when the pandemic is over, Lindsay suggested.
He said the Building Transit Faster Act passed by the government creates regulatory backstops such as new permitting and licensing approvals systems and streamlines relationships with third parties such as utilities that have projects in construction corridors that affect IO's linear projects. The changes bring predictability and clarity on simple matters like sequencing of construction, he said.
"I think it is great that the government has taken such an active interest in thinking how everyone connected with one of these projects…can just derisk from the get-go," said Lindsay.
Vickerstaff picked up on Lindsay's theme of increased collaboration among all parties involved in infrastructure delivery in a discussion on the effects of COVID-19.
Everyone from banks, capital markets and the supply chain stepped up, he said, to ensure continuity in service provision. An increased focus on online servicing has helped to keep operations intact.
"That virtual engagement has been compelling," said Vickerstaff.
Madew spoke at the end of the session due to the difference in time zones. She said the Australian government has taken a staged response to delivering infrastructure during the pandemic, with its recent budget combining immediate spending on smaller projects to provide quick stimulus with a pledge to boost long-term capital spending by $10 billion over the next decade. That will boost capital spending over that period to $110 billion.
"The challenge now is to bring those projects to market as quickly as possible to ensure the full impact of this spending is felt across the infrastructure sector and the Australian economy more broadly," Madew said.
Follow the author on Twitter @DonWall_DCN.